The art of staying in the background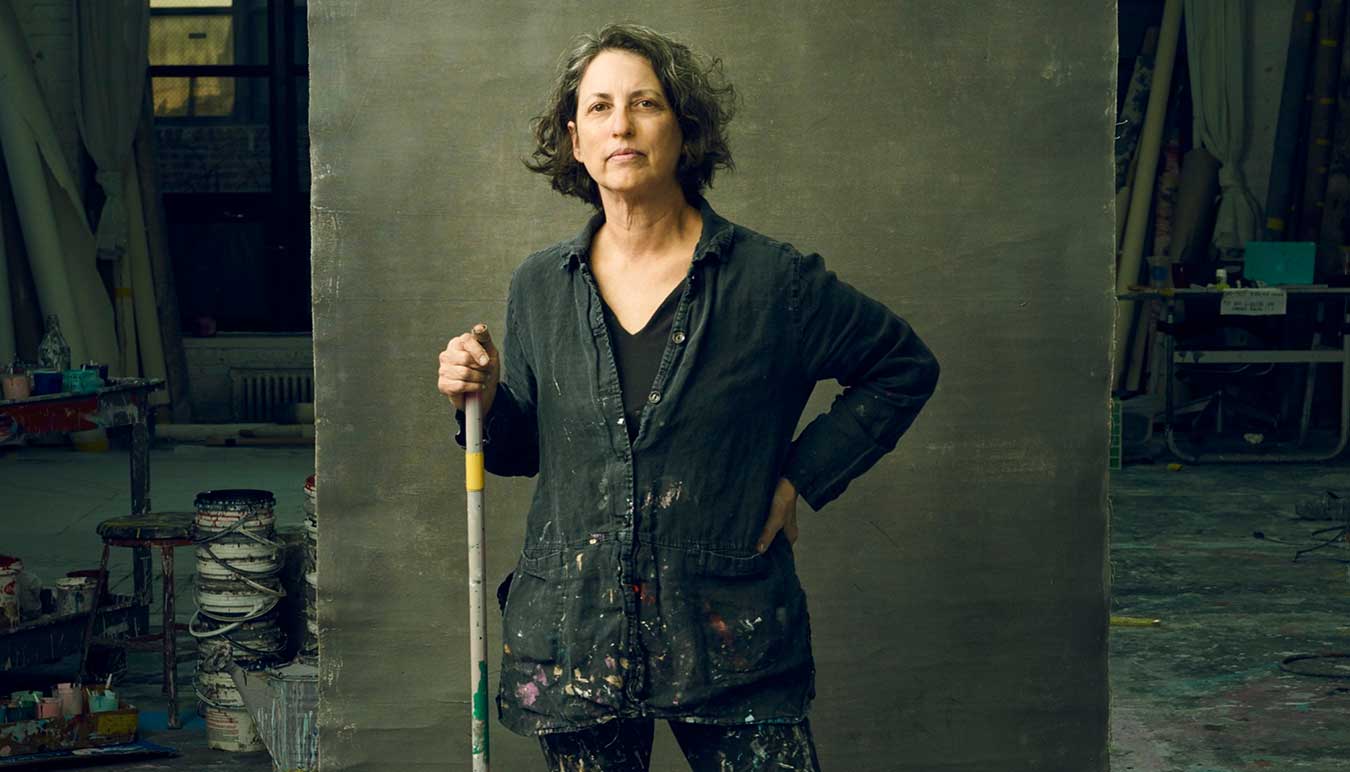 It's a delicate balance being a big name in backdrops.
Sarah Oliphant's work regularly features on the cover of prominent international mastheads behind the most recognisable celebrities. Her style is writ large over fashion week in the United Sates. But as a leader in the small field of artisan custom painted canvases, her role is to help define spectacle without taking the limelight. It is a little like being part of a supportive cast, or a like being a backup singer, she explains.
"We're not the it but we are the backdrop for the it."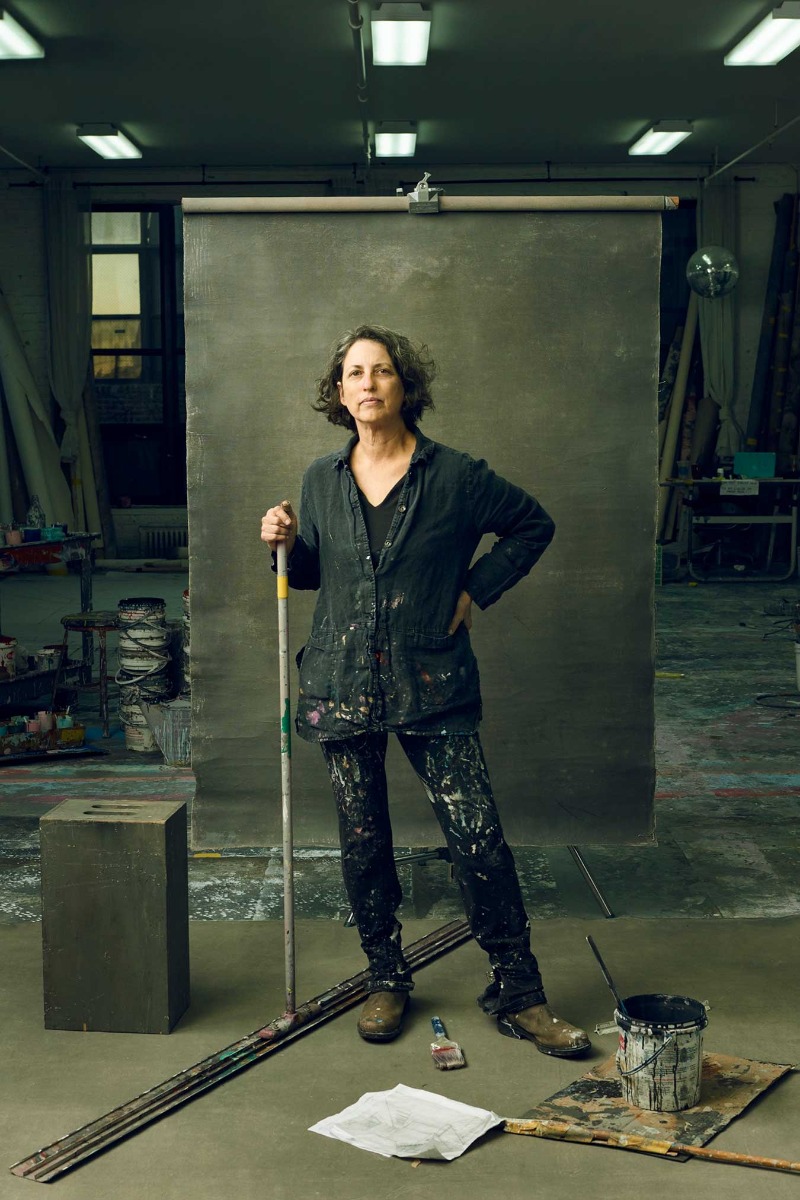 Sarah Oliphant by Felix Kunze
Her backdrops just happen to frequently be custom made for the world's leading photographers with a client list including Steven Meisel, Martin Schoeller, Mary Ellen Mark and Mark Seliger. They are also a tool to set the scene in films, music videos, advertising and theatre.
In operation since 1978, Oliphant has worked with countless clients at all levels. But it's her collaboration with Annie Leibovitz over 35 years that Oliphant credits most for both building her skills and the reputation of Oliphant Studios in Brooklyn, New York.
"Leibovitz is probably the reason our studio is so well known because she gave me this freedom to give it my all. She trusted me and that trust is enormous," said Oliphant.
"She's done whole series of just showing our backdrops almost ... there is one you would have seen a million times - every celebrity in the world has been shot against it."
Oliphant's originally invented "look" has been infused with a history and heritage that has added further depth.
"I love that about the way she used our backdrops," reflects Oliphant. "They have their own life force to them."
Collaborations have been a huge part of what makes her work interesting and fulfilling, she gets adrenaline from new creative territory.
Her most recent collaboration with SUNSTUDIOS resulted in a unique range of nine custom canvas drops that will bring Oliphant to Australia for the first time through its hire services in Sydney and Melbourne.
"I loved painting for Australia because I'd never really done it and I'm slightly obsessed with Australia.

"For SUNSTUDIOS, they gave me a general idea of colour and I took each one and tried to give them a different technique with each colour. It's about making it organic so you don't see the hand of the painter."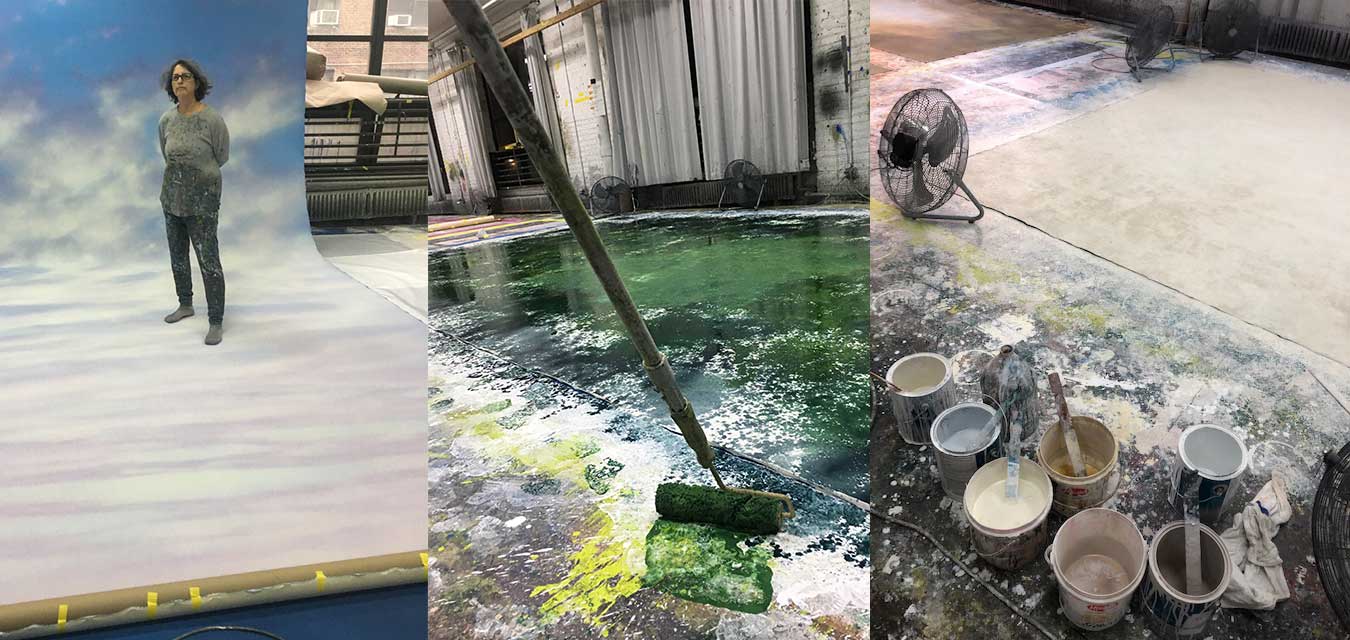 After bringing a backdrop to life, what ultimately brings her satisfaction is seeing all the unlikely places her work ends up in the hands of creative talent across the globe.
"Of course, we get to do wild, fun, amazing projects. We have Fashion Week and movie and television sets but mostly what we do is paint backdrops for photographers. I put work into your backdrop and then see where you take it - it's very gratifying. It's never about the backdrop ... but I know."
SUNSTUDIOS' exclusive range of Oliphant backdrops are now available to hire in Sydney and with advance notice in Melbourne. View the full range here.