TTIP: The Printer's Perspective 2022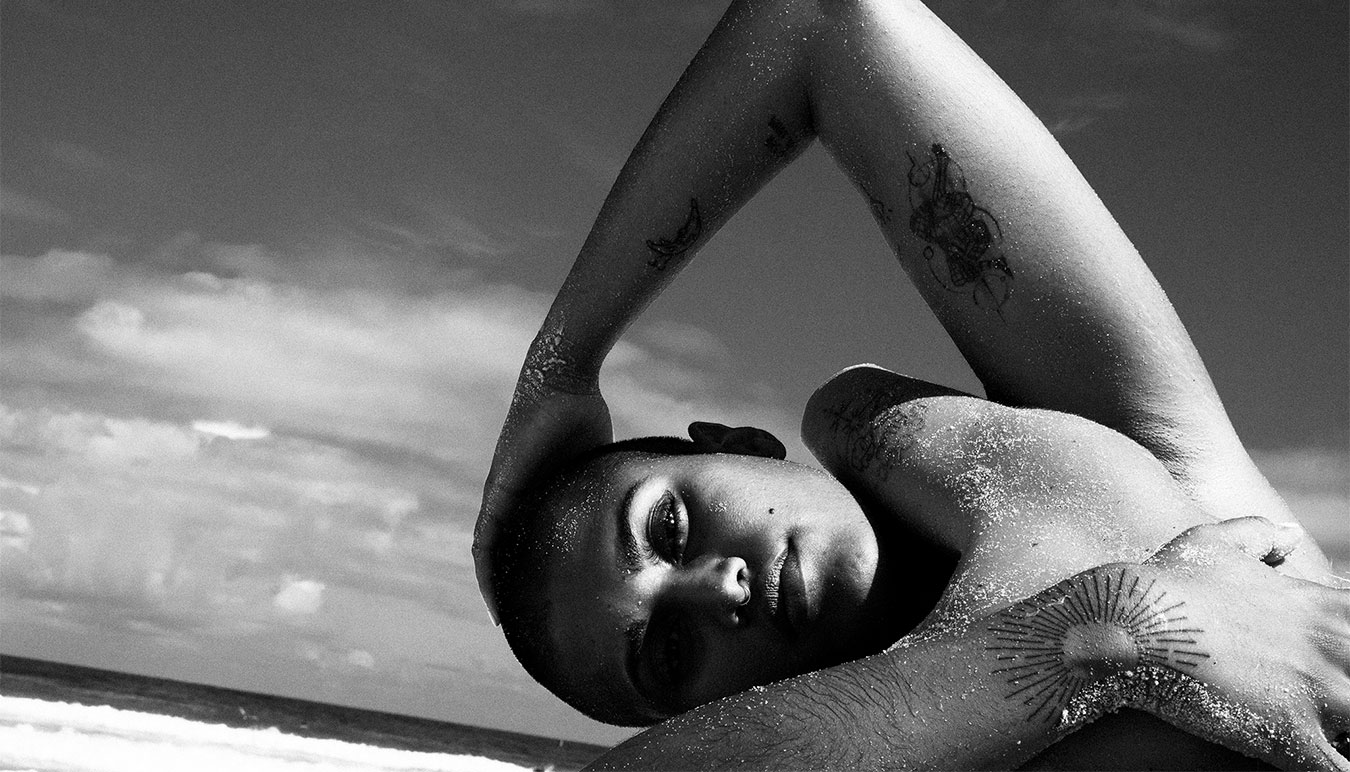 Having carefully considered each file before printing all 64, we asked Selena Simpson from SUNPrint to share some of the decisions made along the way to get the stunning results currently on display at our Sydney Atrium Gallery within our annual fundraising exhibition This Time It's Personal 2022.
Print sales close Friday December 16 – this is your final chance to buy with all proceeds donated to the Go Foundation.
All works have been printed on the Canson Infinity Fine Art range of papers, supplied by our generous 2022 production partner Canson, using Canon Pro 4000 and Pro 6000 large format printers.
---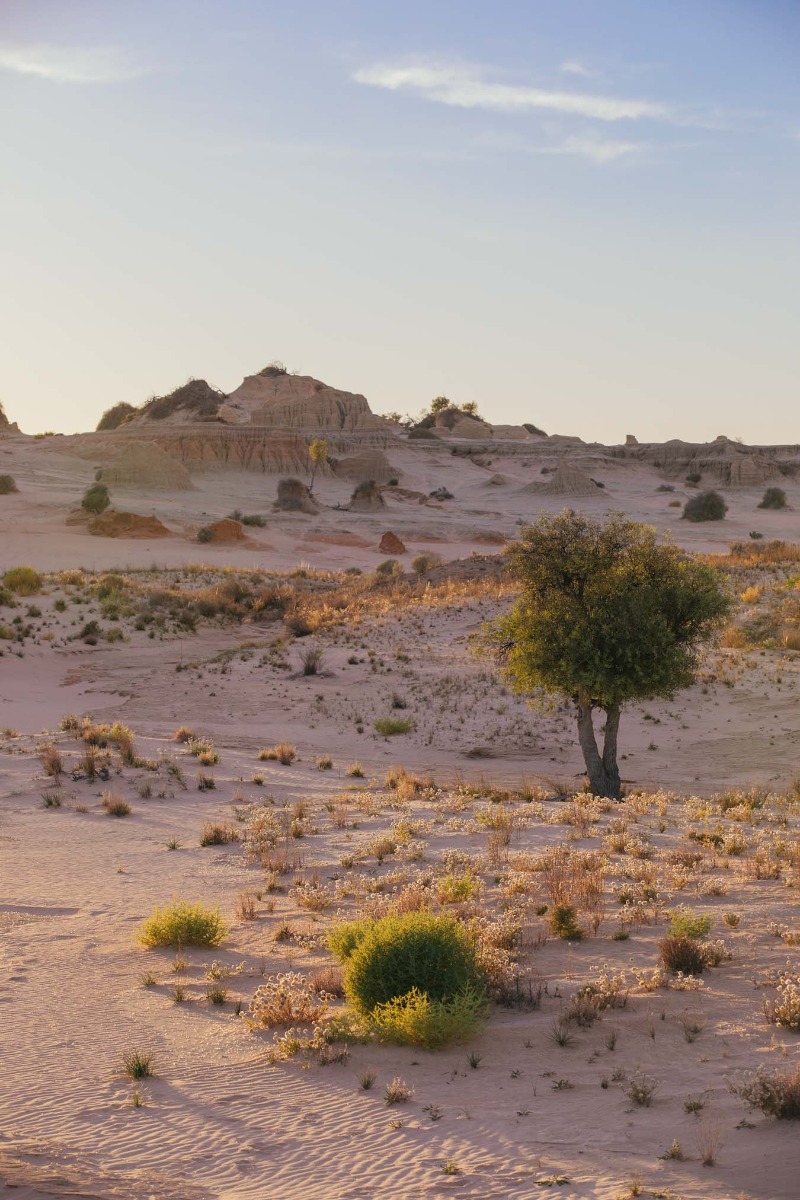 Printed on Canson Edition Etching Rag 310 gsm
609.5 x 850.90mm (including 127mm border)
Artist statement: "The beautiful colours and textures of Lake Mungo, the sacred meeting site for the Muthi Muthi, Nyiampaar and Barkinji Aboriginal Nations and one of the world's most significant (and underrated) archaeological sites dating back at least 45,000 years. The incredible ancient museum of Mungo."
Selena: "Elise prints with us quite often so I know that she likes to have a rag media response. I tested on both rags and when we looked at all the fine detail within the image, there was a real gain from the Edition Etching Rag. When lit, within all those finely detailed trees and bushes, you are just getting a little bit of a boost to the life and textures within it. The trees felt more alive on the Edition Etching – this mid-texture paper plays more with the light."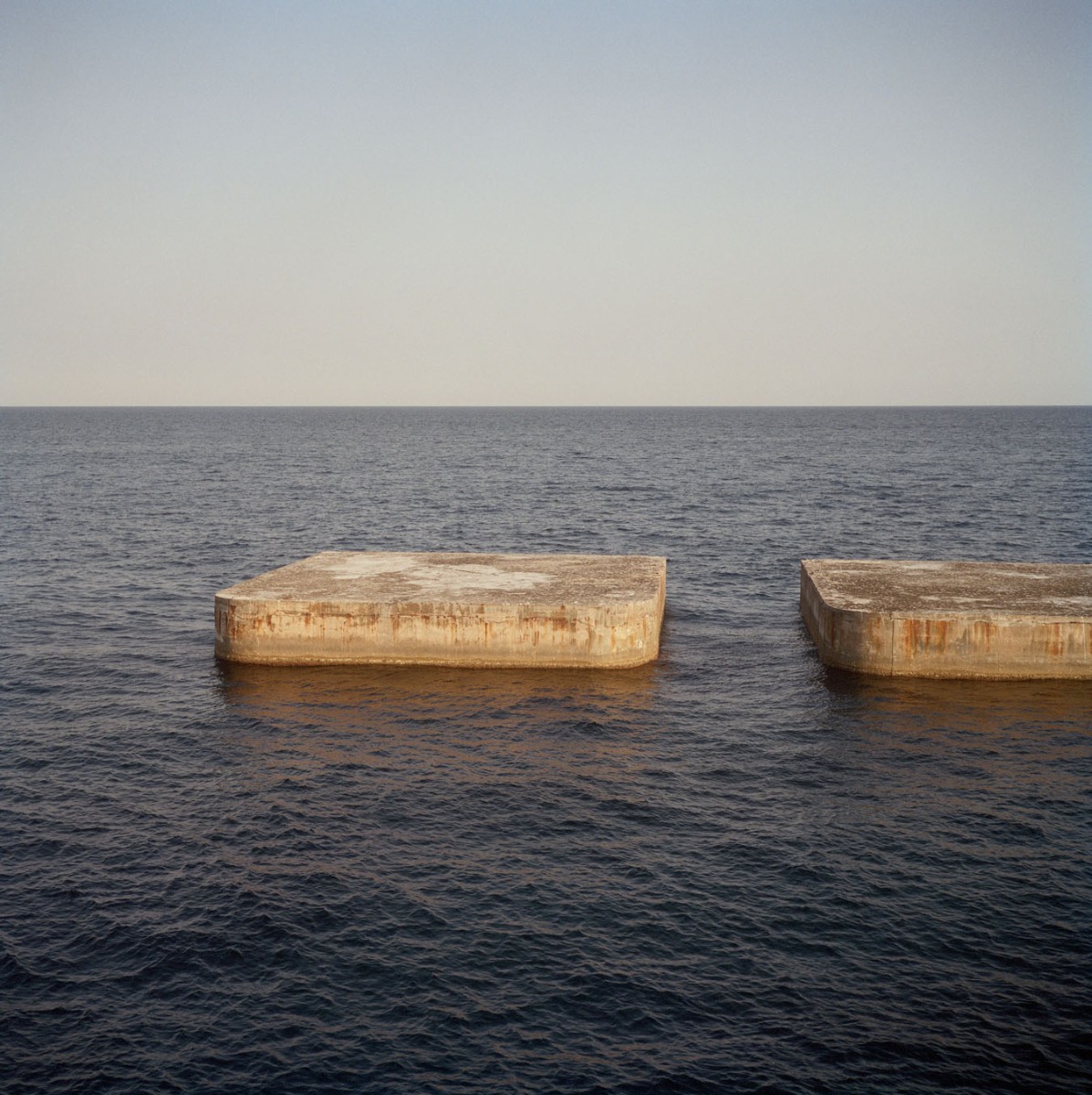 Printed on Canson Platine Fibre Rag 310gsm
849.84 x 849.84mm (including 127mm border)
SOLD OUT
Selena: "Ingvar most often prints with a C Type printer – chemically developed printing rather than an inkjet process. When printing with me for SUN Editions or TTIP, he likes the Canson Platine Fibre Rag because it feels very similar to a C Type print.
Platine is a paper which will give you one of the most realistic feelings of having printed in a darkroom. It has a tiny bit of stipple across it – not enough to be noticeable but just enough to give it a push on the edges of the image  –  and the neutrality of the paper feels very realistic, very life-like, which works perfectly for this image."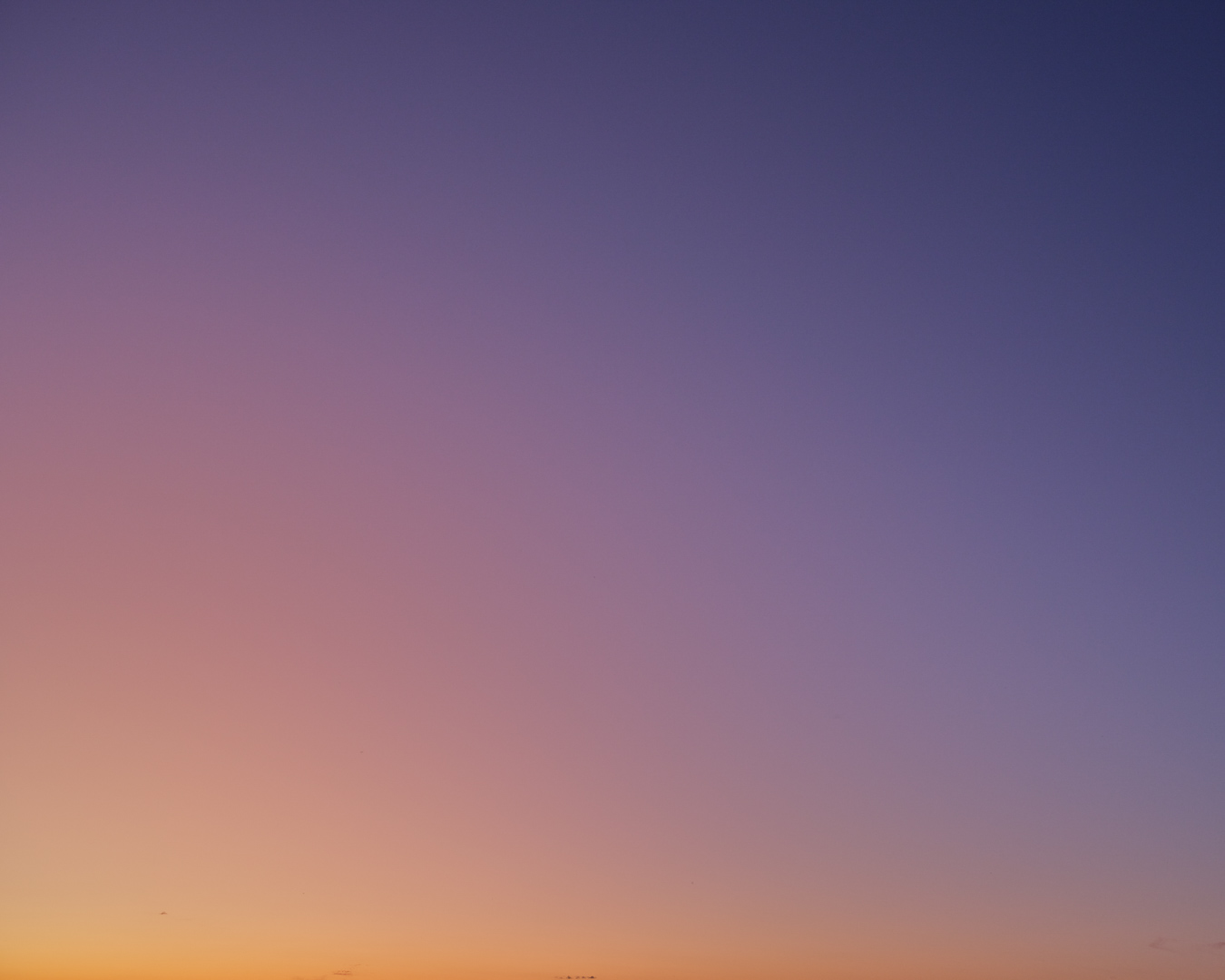 Printed on Canson Rag Photographique 310 gsm
1359.96 x 1118mm (including 160mm border)
SOLD OUT
Artist Statement: "Unusual aerosols in the stratosphere at around 20-25 kilometres above Aotearoa are from the Hunga Tonga eruption in January 2022."
Selena: "Derek specified he would like to have the image printed on a Rag media. 
For this one, it was clear that this was an example of where the smoothness of the Canson Rag Photographique would be the best option, simply because it would display the soft and seamless gradation in the image the best. There isn't a lot within it except the clouds at the bottom to give it a sense of reality and it needed to keep that misty softness so using the Rag Photographique was the perfect option here."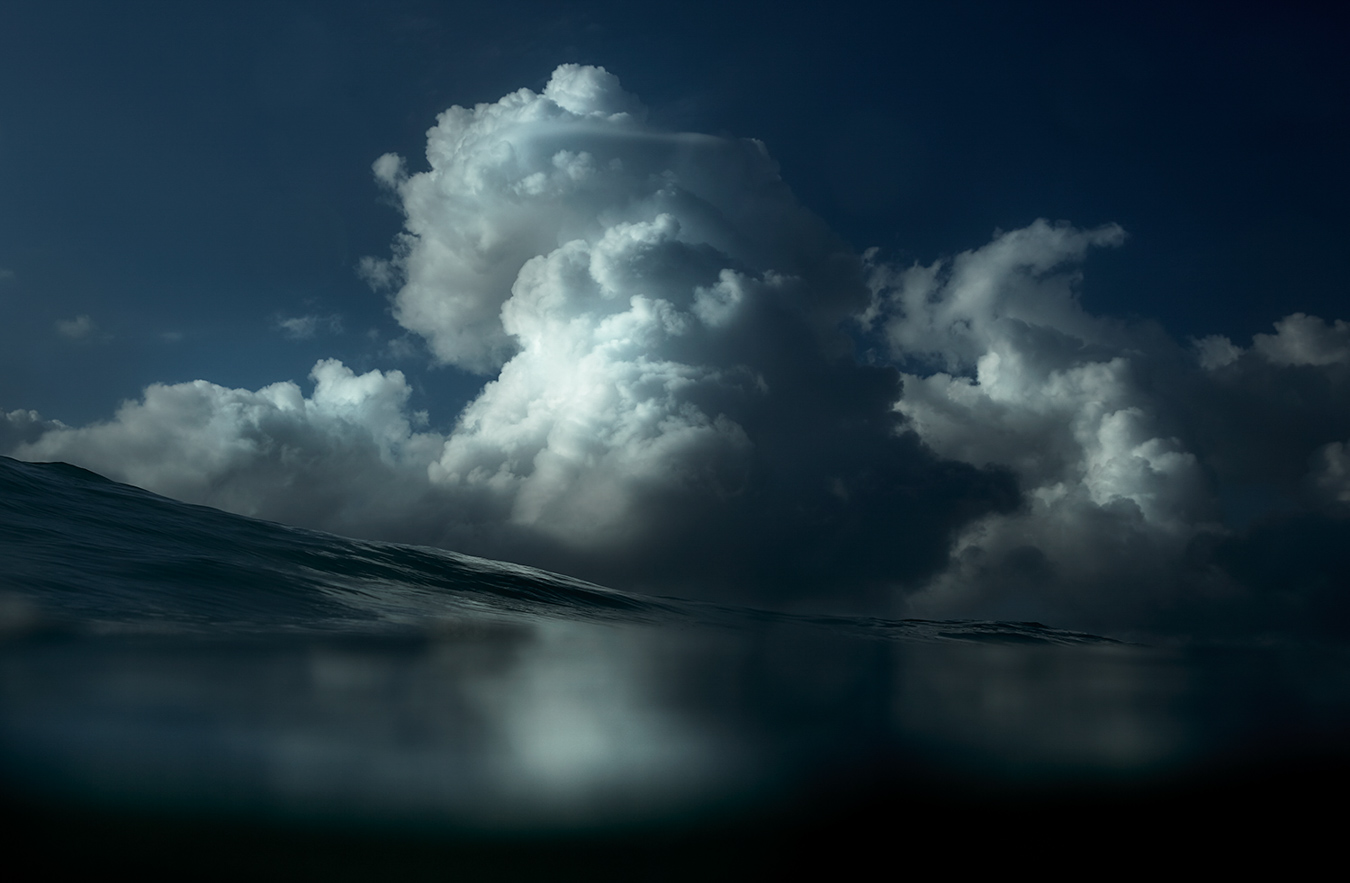 Canson Rag Photographique 310 gsm
836.6 x 609.6mm (including 127mm border)
Artist statement: "Shooting in and under the water has a feeling of two parallel universes. Below is always tranquil and calm, but what is above on the surface can be quite the opposite."
Selena: "I tested Lawrence's work on Edition Etching Rag, and it was awesome – it had a great mood. Then I tested it on the Platine and it transformed it to another level. Platine gave it an extra push of reality but still retained that beautiful moodiness."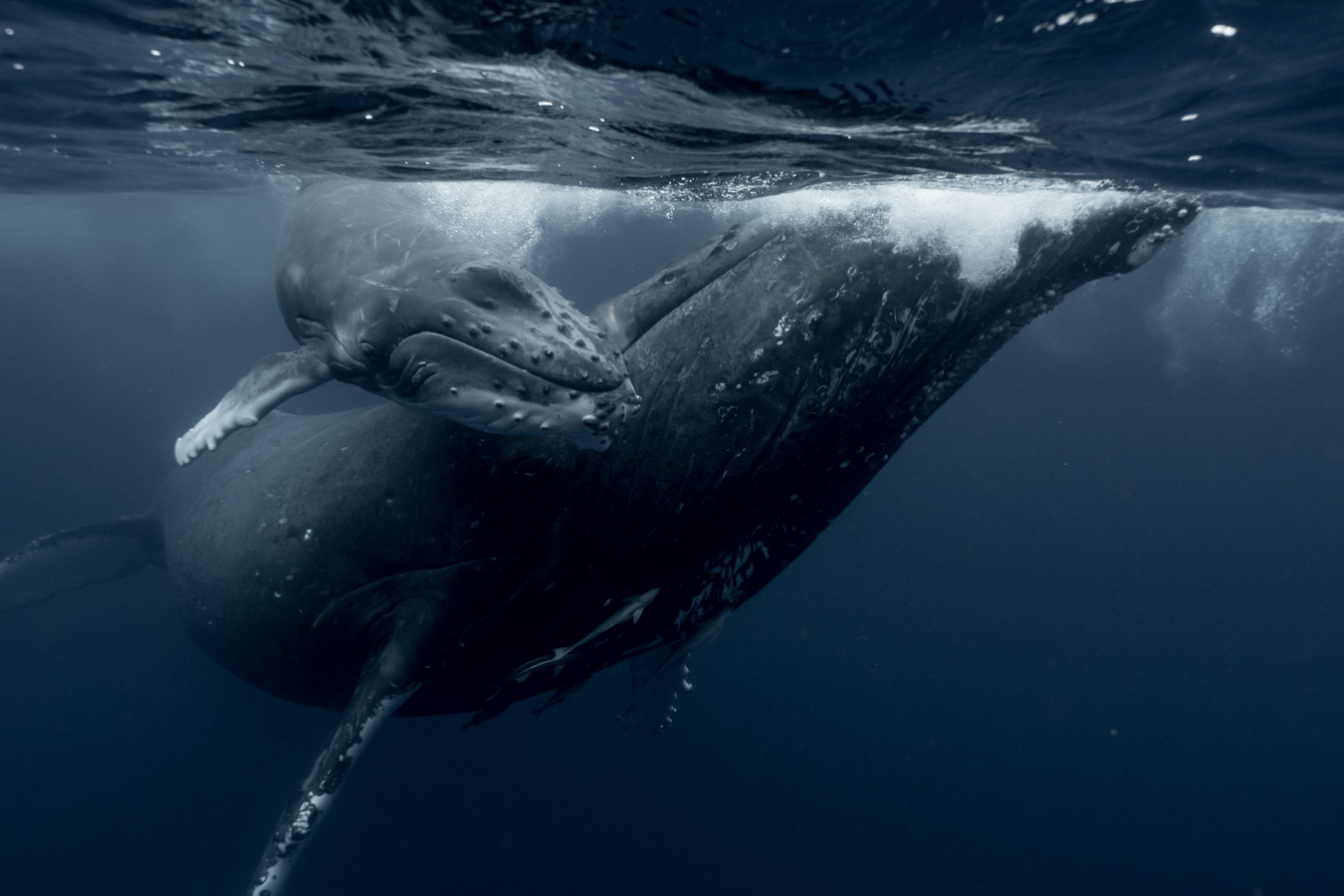 Printed on Canson Rag Photographique 310 gsm
850.9 x 609.6mm (including 127mm border)
Artist statement: "Humpback whales are known for their beautiful songs that travel kilometres through the oceans. However, there are also different kind of conversations – gentle whispers between the mother and her calf. The babies share quiet sounds that can only be heard by their mums. According to a recent study they whisper to each other so they won't get overheard by somebody dangerous. Humpback whales are gentle and aware creatures which can be incredibly accepting of our presence in their own vulnerable environment."
Selena: "I know Michaela likes to print on a smooth rag, so we went straight to the Canson Rag Photographique for this work. The whales underwater really suit the smoothness of this paper. As you can see when you look at the print and the contrast within it, and looking at it alongside Lawrence's on Platine, they both feel incredibly real and life-like, but Michaela's has a more painterly feel. The contrast in the print allows the sea and whales to feel alive, I think the softness of this paper really enhanced the underwater feeling found in this print."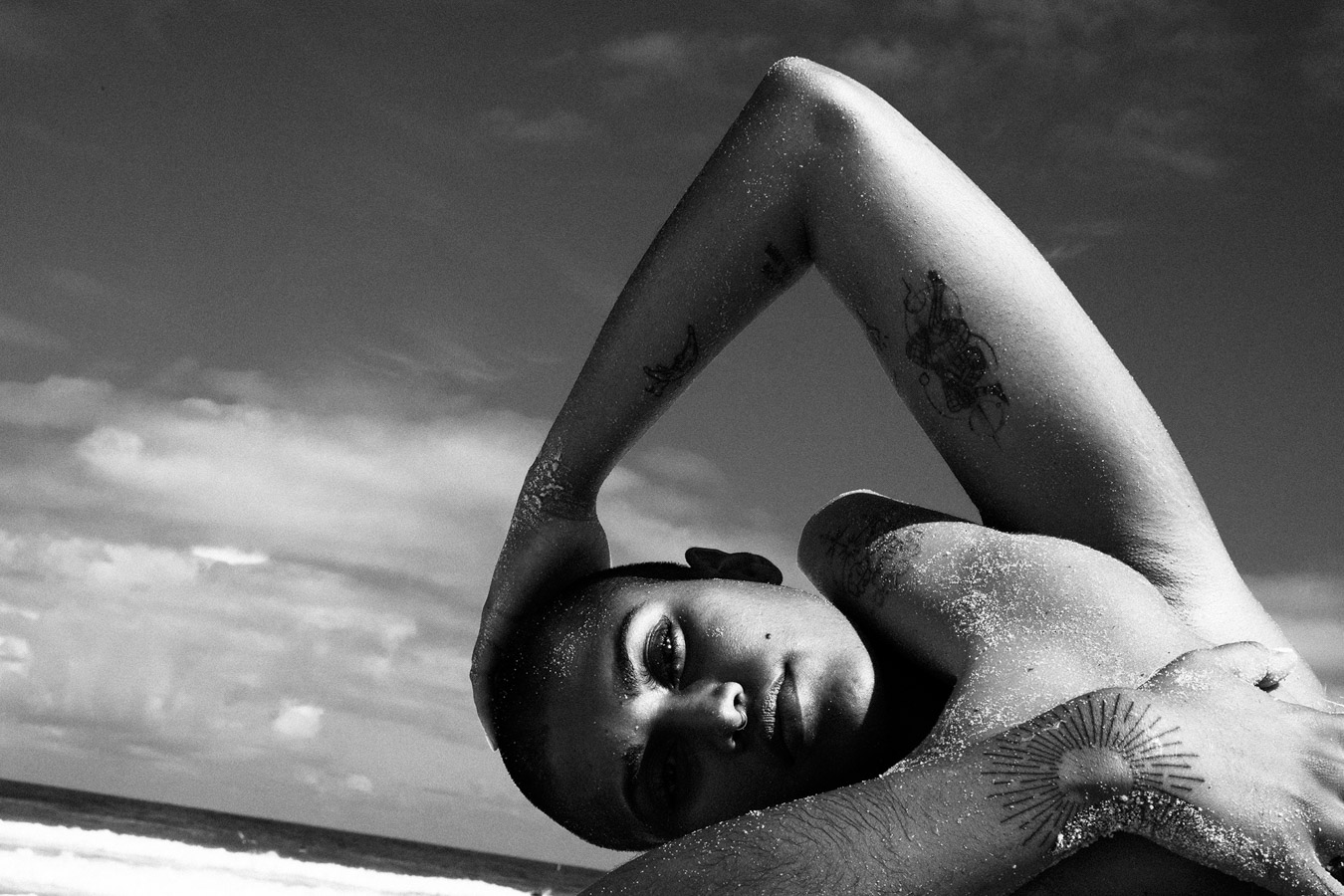 Printed on Canson Platine Fibre Rag 310gsm
1118 x 809.98mm (including 160mm border)
Selena: "I know Paul likes to print on a semi-gloss stock in a lot of cases, and this had such a Max Dupain-like feeling with tones that lend themselves toward a traditional dark room style print really well, so I chose Platine for this print. This paper captured the beautiful rich blacks, great detail, mimicking the look we wanted as if we had printed it as a traditional darkroom print."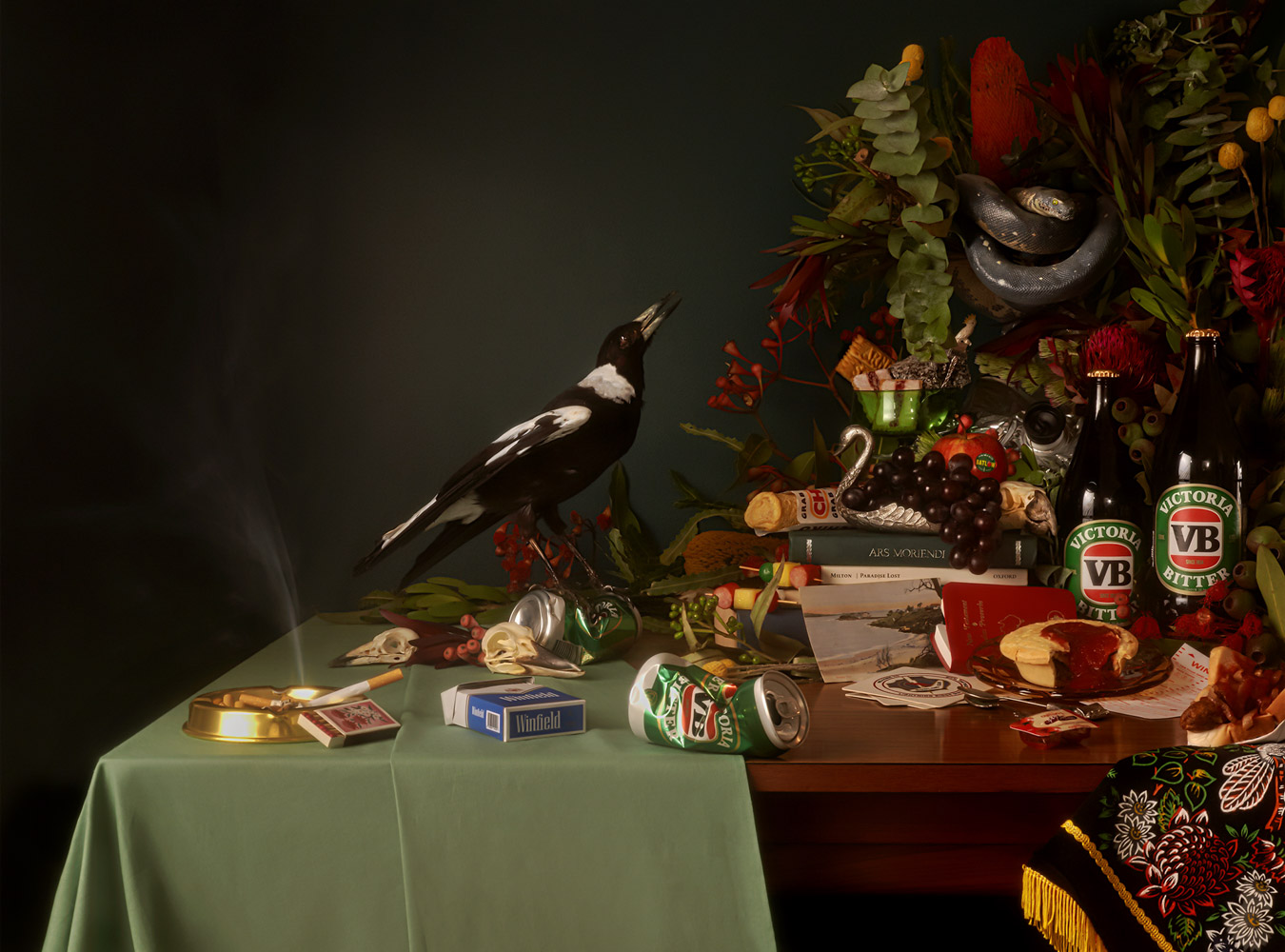 Printed on Canson Edition Etching Rag 310 gsm
1460.15 x 1118mm (including 160mm border)
Artist statement: "A chiko roll sits atop a book entitled 'Ars Moriendi' (the art of dying), the title given to a body of Christian literature dating back to the early fifteenth century. Texts that provided guidance on how to die well, offering advice on the protocols and procedures of a good death. A fallen VB tinnie replaces the tipped fine glassware often found in traditional vanitas paintings, whilst a lit Winnie Blue expels smoke akin to that of an extinguished candle.
An empty goon bag hides amongst an abundance of native flora, a postcard dating back to 1905 illustrating a tranquil scene of Botany Bay sits beneath a copy of Paradise Lost. The transience of life, the futility of earthly goods and the certainty of death, are all underlying themes found within vanitas paintings, themes which "Memento Mori, Mate" endeavours to replicate. The work plays on humour, in particular the tradition of self-deprecating humour, through utilising both traditional and contemporary pop culture Australiana. Though the work contains an abundance of religious symbolism, it does not aim to endorse religion but rather explore its relevance and continuing prevalence in contemporary society."
Selena: "Jasmine creates fantastic still life images – she does beautiful work in this area centering around a certain time frame and a whole range of different and really interesting objects. She likes to print on a 100% cotton rag papers, we've printed a few exhibitions together, I think she likes the fact it takes it to another place beyond a realistic depiction."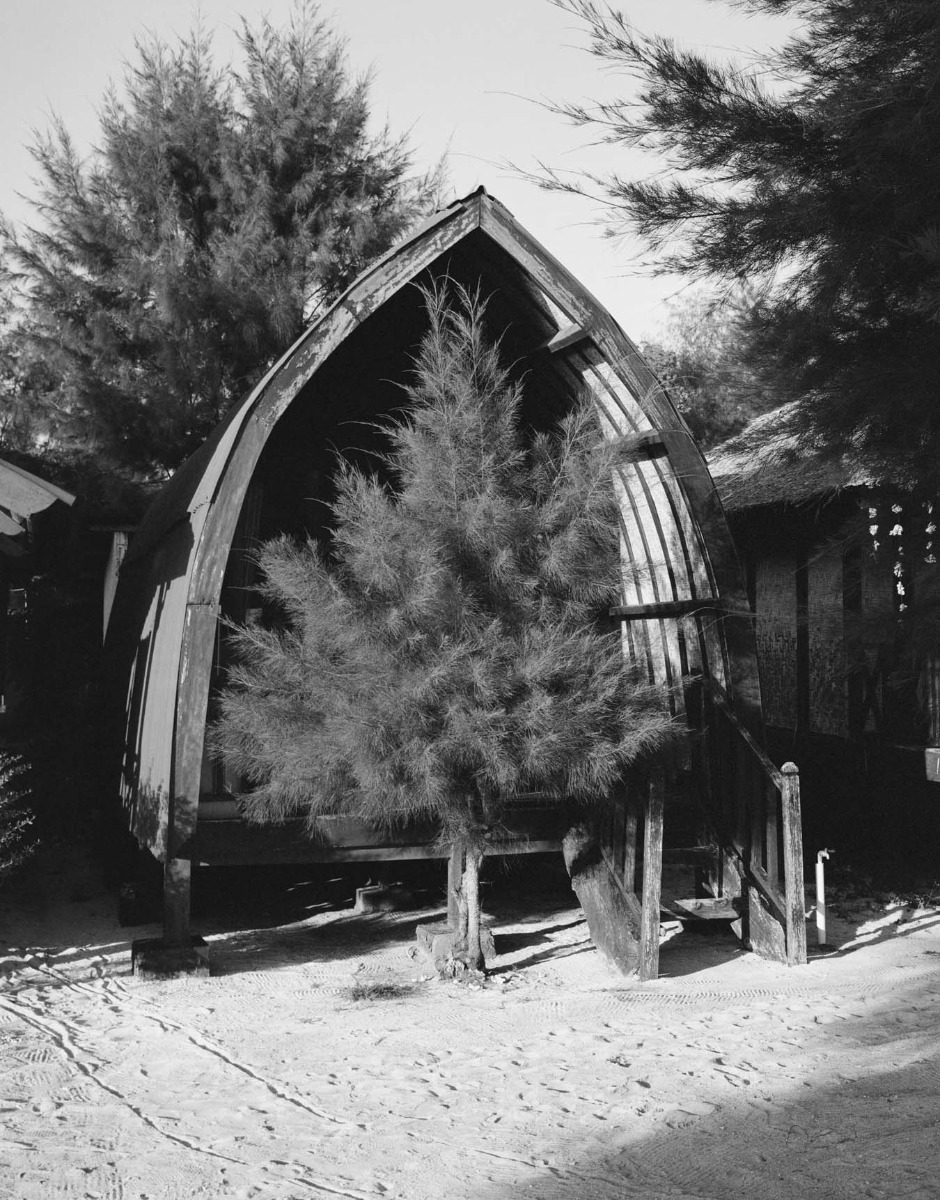 Printed on Canson Platine Fibre Rag 310gsm
924.98 x 1118mm (including 160mm border)
Selena: "Pierre does a lot of printing with me, and he does go between cotton rag and Platine based on his subject matter. When discussing this work he wanted to replicate the feeling of a darkroom print or a C Type print and chose the Platine for that reason. The image has nice, deep blacks with a realistic feel about them, but still gentle in the highlights. He does like a slightly depressed highlight and a good solid black within his prints, he works with tonality and this comes across in the prints themselves making them feel and look as if they were shot on film. "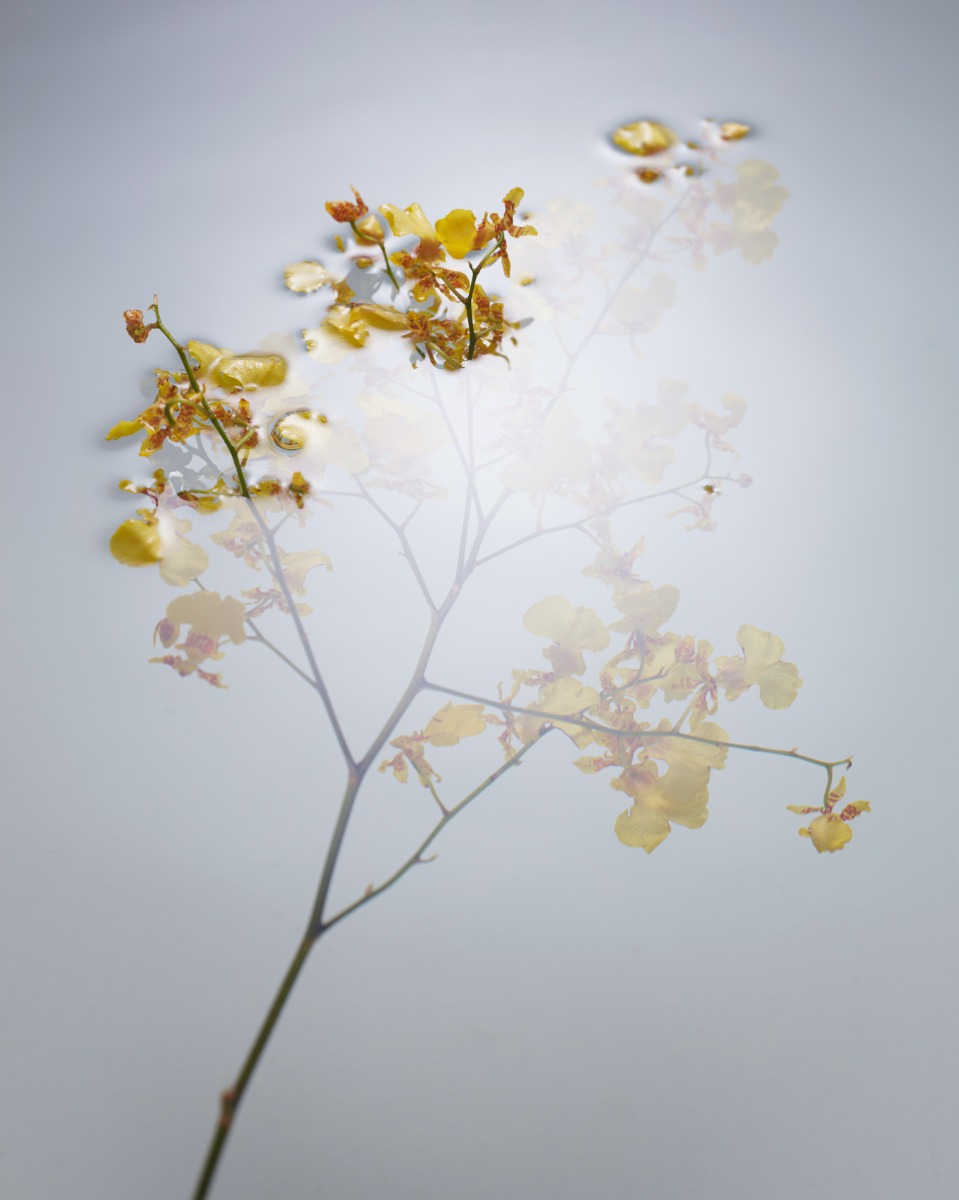 Printed on Canson Rag Photographique 310 gsm
609.6 x 730.25mm (including 127mm border)
Selena: "Danny has been doing an amazing series of flowers in water recently, they are absolutely beautiful. We chose the Canson Rag Photographique in consultation, the absence of paper texture really allows for that undisturbed softness. This paper offers an other-worldly feeling to the print with the flowers looking real with the amazing contrast the paper provides."