But they look the same… The real difference between the Canon EF 70-200mm f/2.8 II and III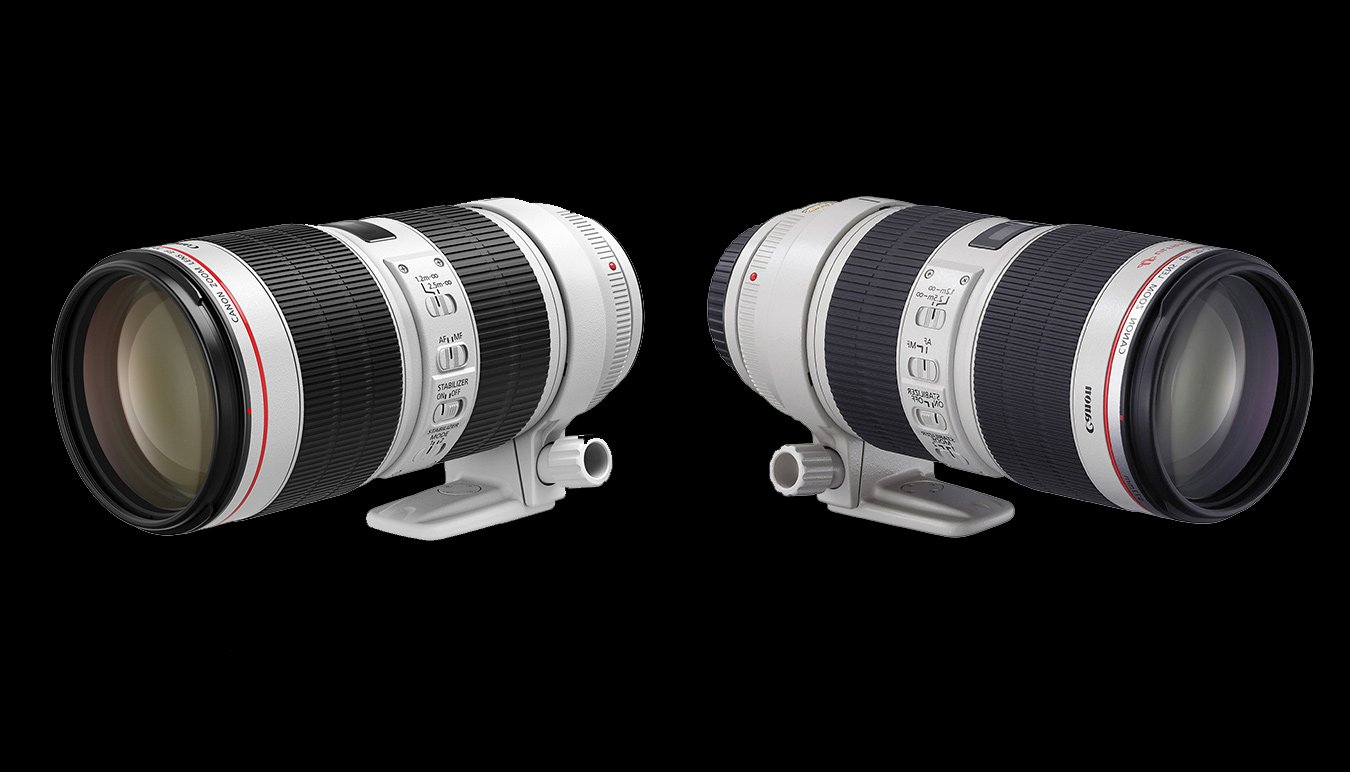 If you can't tell the difference between Canon's new release Canon EF 70-200mm f/2.8L IS III USM and it's Mark II predecessor - you're not alone. Senior Technical Specialist Phillip Reid explains what's going on in the 19th Element - and how this makes a real difference both on location and in-studio.
Don't be fooled by appearances. In the case of the Canon EF 70-200mm f/2.8L IS USM II and III, comparing the two lenses side-by-side, you could be forgiven for thinking not much has changed between models.
The only visual cue to predict is a brighter tone of white and some small-scale wording. The structure is the same, the optical glass is the same. The mechanics are the same. So what has actually changed? And is it really worth the reinvestment?
The answer lies buried in a very thin Air Sphere Coating (ASC) on the rear surface of the 19th element of glass.
The film, containing a certain percentage of air with lower refractive index than optimal glass, forms an ultra low refractive index layer.
"It's all about the coatings," explains Phillip Reid, Senior Technical Specialist at Canon.
"If you think about flare reduction and ghosting it actually affects not just backlit images but the overall look of what you get out of your photograph.
"If you think about a reflective surface when you shoot, even eyes, glass, cars, any object that is reflective - this lens will help minimise reflections and unwanted glare through the lens. So people don't realise that all of this will make the lens perform quite a bit better."
The previous f/2.8 performs so well there was no need to improve the glass or mechanics.
But recent technology has allowed Canon to improve the coating on the optics. Not creating any new features but bringing even better light treatment to an already supreme lens.
So which type of photographers are most likely to benefit from this new lens?
"Sports, wild life. Wedding photographers probably not as much - but the benefits will still be there. In studio when you are shooting with a lot of light sources, this helps reduce the flare that goes through the lens from all those sources. This is normally dealt with by using masks and flags. You will need to use less of that using this lens. And these things add up to make a real difference."
Many photographers are buying the Mark III to keep their kit current. But the new ASC coat is a feature that should be taken seriously as a point-of-difference.
"Have a serious look at it because it will benefit you in a lot of ways. Both lenses have the same optical formula and the same physical properties - but they are actually not the same at all. Updating the coatings to the technology that's available now gets the best out of the lens. When you are shooting in high end photography every little bit helps and can save you in retouching too. It's about reducing the effect of stray light hitting the optics."
Phillip Reid is a resident tech genius at SUNSTUDIOS - operating magic out of Canon Professional Services Sydney. Talk to our retail teams in Sydney and Melbourne for sales assistance. 
SYDNEY SALES ENQUIRIES: 
sales@sunstudiosaustralia.com | P: +61 2 9641 5544


MELBOURNE SALES ENQUIRIES: 
melbourne@sunstudiosaustralia.com | P: +61 3 8695 9700