Tips for branding your creative practice: Q&A with Sinéad McDevitt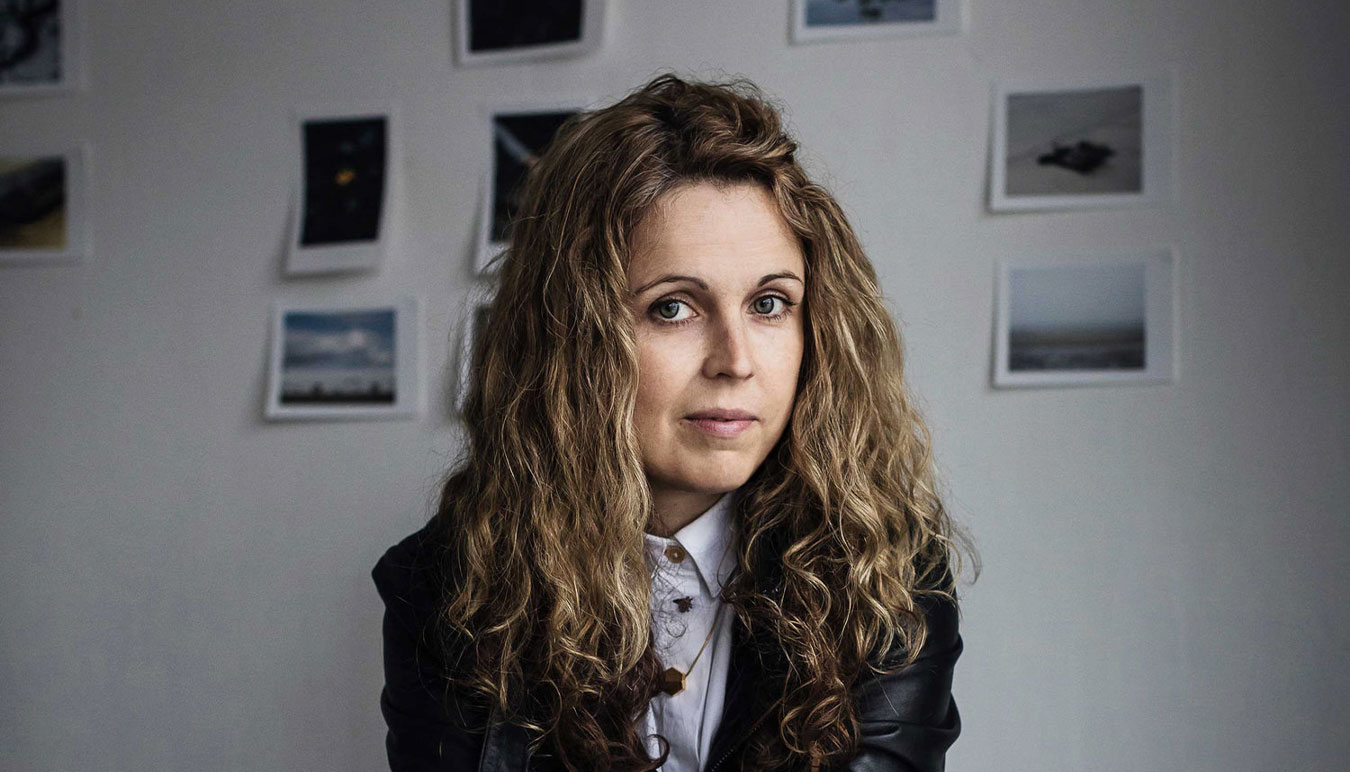 More than just a logo, designing a brand for yourself as a creative professional involves a lot of thought around big questions: what makes your work unique and where do you want to take your career?
Director and designer Sinéad McDevitt has over 15 years of experience in building brand identities – and first-hand knowledge of the challenges and opportunities facing creative practitioners. This has culminated in "Special Sauce" – a three-step workshop process drawing on the most relevant parts of branding that apply to DoPs, photographers, stylists and creatives working solo.
Her session in the recent Free the Work conference at SUNSTUDIOS Sydney offered guidance on how an authentic personal brand can help lengthen your career and cut through the competition to connect with clients who are also kindred spirits.
---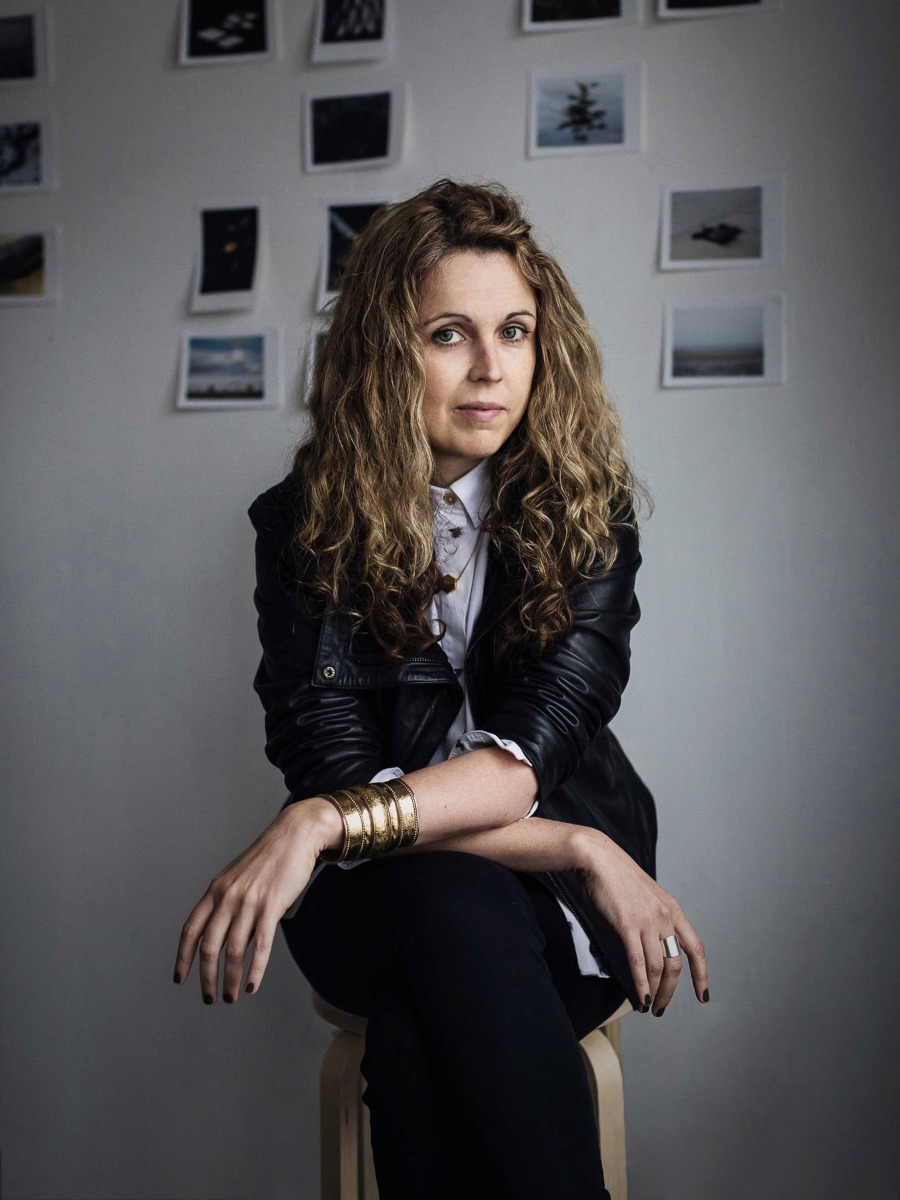 What is the most frequent response you get when raising a concept like branding with creative friends and film making colleagues?
Some are allergic, they feel branding is not for them. They feel as an artist they don't want to think about it.
Others are interested but time poor – branding sounds great but they don't have time. The other reaction is confusion, "What the hell is a brand or brand identity? What is 'brand language'?" There is so much lingo – and mystery around how brands are built – so I've taken the best, most relevant parts and put it into these workshops for creatives. The purpose is to help break the process into easily digestible and doable steps – and bust the myths around what branding is and why you and your work deserve it.
We all love being a part of the creative industry. It also happens to be super competitive, so I want to tell creative practitioners "Give your work the best chance to be found".
So what is a brand?
It's more than asking a designer to create a logo or website. One of the best definitions of brand is this: a brand is simply the grand total of all the perceptions and associations that exist about you and what you do. You can leave those perceptions and associations up to chance or you can "write the script"of what you want people to think and feel about who you are and what you do.
There is definitely a risk associated with leaving it to chance. Is your brand story accurate online or is it missing some important plot-points? Is it consistent wherever people discover you? Does it communicate your unique special sauce and cut-through the noise?
Branding is the conscious act of making sure your brand is authentic, accurate, effective, distinctive and consistent.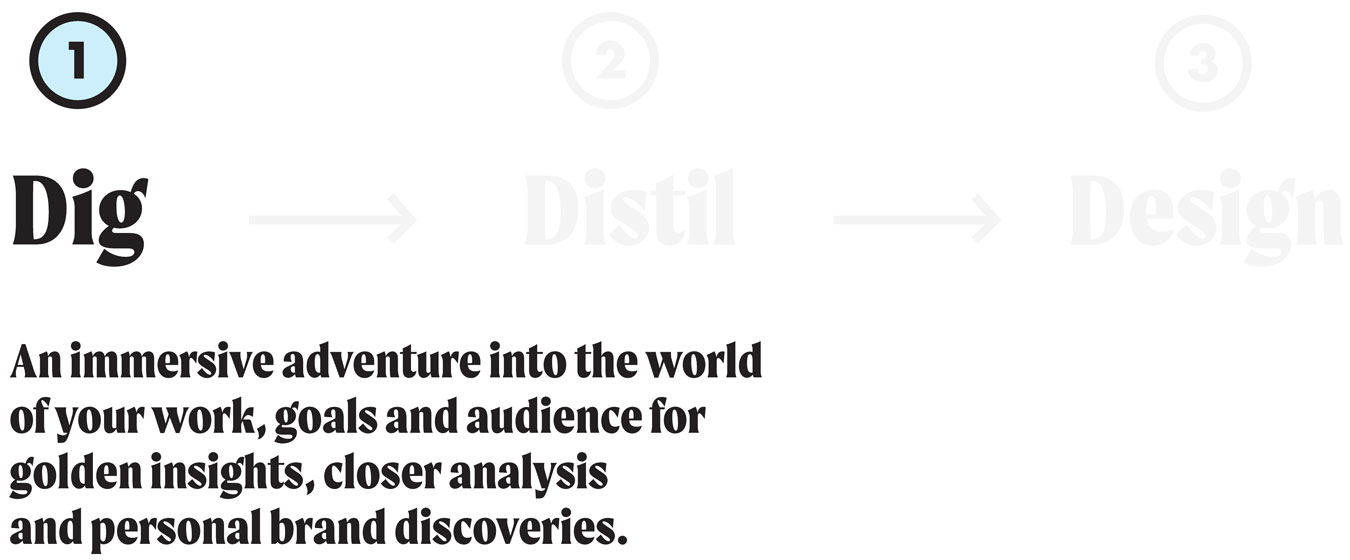 Does brand strategy differ between professions or is the method in essence the same whether you are a writer, director, film maker, photographer or stylist?
There is definitely a process – I call it "dig, distil, design". Those three steps definitely apply whether you are a full-scale business or a solo practitioner. It's just the scale of those steps and the specific tasks you undertake within each step that change.
It's not an easy process or quick fix. It takes time and investment and energy but if you can give yourself the gift of a strong brand identity that is uniquely you and nobody else it's worth its weight in gold and it will help you travel faster and longer.
How might you begin to do that practically?
A lot of creative practitioners who lack insight into branding think it's just about throwing together a quick website or maybe a blog or an e-news? I don't blame them. There's a lot of confusion, hence these workshops!
Before jumping into website design or various social media courses you see promoted on FB or Instagram, completing the first two brand identity steps is really important: Dig and Distil.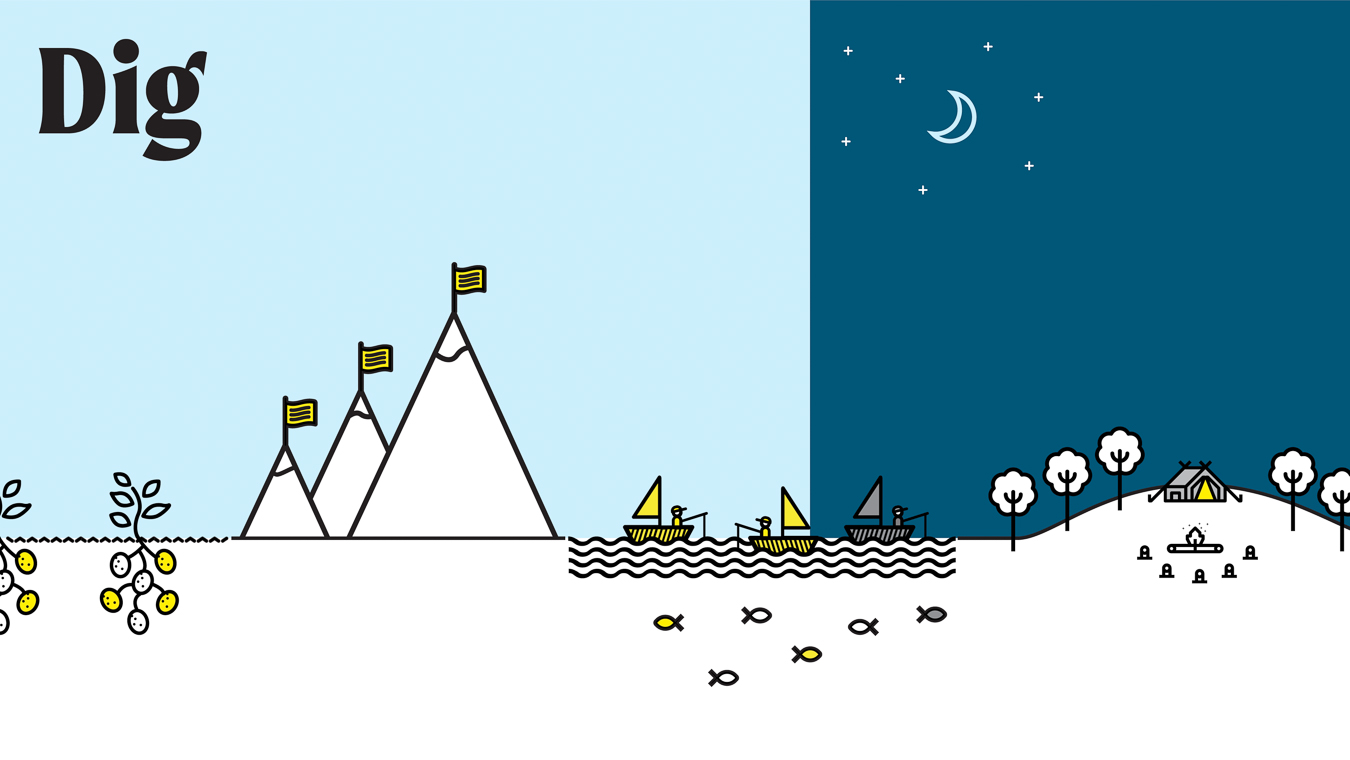 Dig starts with exploring important questions like, "What's my purpose for sharing who I am and what I do – and who exactly am I talking to in the sharing?" (ie who are the decision-makers, peers and fans looking at my work and what do they want to know about me?).


In Dig, you immerse yourself in industry inspiration and tasks that explore these questions:
What makes you and your work truly distinctive?
Who is your primary and secondary target audience?
What is it that they actually want from you?
Are you really listening to what they need?
Does your Instagram feed have the right mix of content for organic growth?
What are the plot points in your brand story?
All the golden discoveries from Dig, including your all-important special sauce, is used to formulate your unique brand identity in the second step (Distil). The final step (Design), brings your brand identity to life across seven recommended must-haves for creative practitioners:
Best-fit website
Insta Magic Mix for organic growth
Consistent look, feel and tone across key materials
One-liner
Google snippet
Bio online
Human pitch 
So think of your brand identity as a toolkit of both visual and verbal "brand language". You use this toolkit to keep sharing your brand story – even as it evolves. Over time, your brand will strengthen and clarify in the minds of others, building trust one small step at a time
"Ugh. Don't like the idea of a one-liner. Way too reductive," you may say.
I get it.
Alas, I can't count the amount of times as a director that I've been asked: "So, what's your thing?" Decision-makers ask this all the time about creative practitioners, often just between themselves.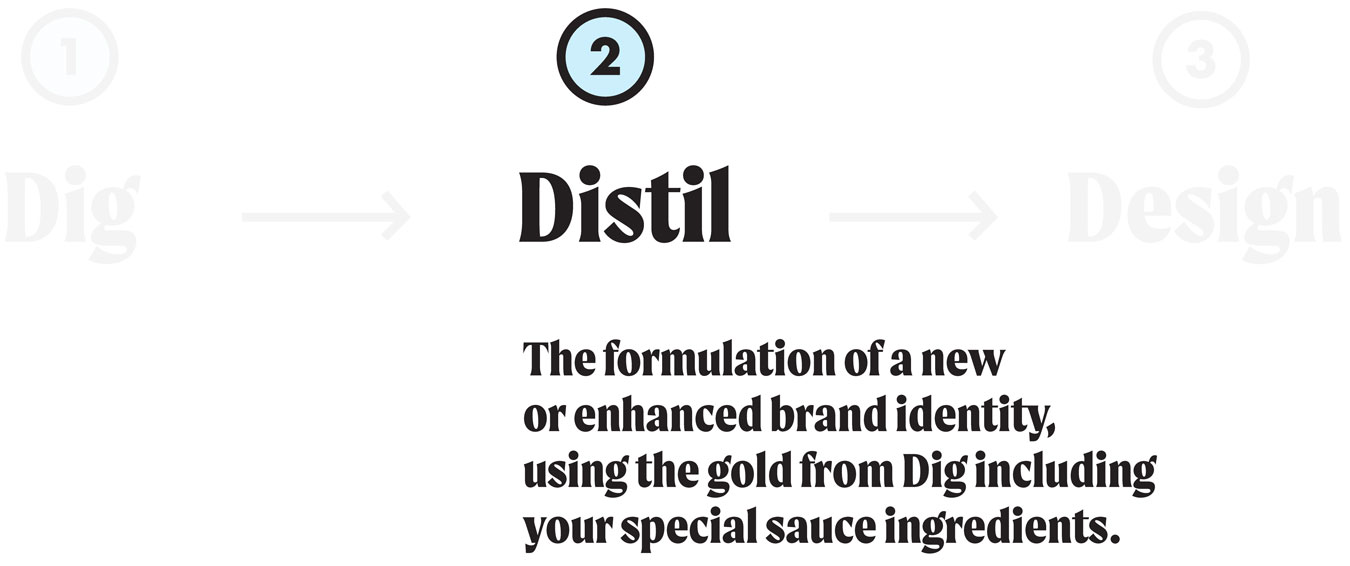 I've seen others stumble when asked – and I too have also stumbled in the past trying to sum up my body of work into one line. It's especially hard if your portfolio is constantly changing and evolving. The good news is that it's simply about being unique and accurate enough to make your audience say "Huh, interesting". The next line you want to hear after that response is, "Tell me more". And then, just like that, you have your snappy online bio, human pitch or visual portfolio at the ready to expand the conversation. This is the difference a strong brand identity makes.
In many ways telling the story of who you are and what you do is like plotting any story. If you think of your body of work like a film poster, what's the title and logline to draw us in? The title might be your name, profession or one-liner (depends on a few influencing factors) Which hero imagery will make them want to know more about your story?
Are creative people innately good at telling the story of what they do?
As storytellers one of our superpowers is walking in the shoes of other people.
I think we have the skills definitely to tell stories in really effective ways that elicit emotion and are felt in hearts and minds. But when we have to turn the lens onto ourselves it can be really hard to see the wood for the trees. It can be really beneficial to have someone outside your own experience to help you look at your body of work from the outside in.
It can be really transformative because you suddenly find yourself seeing things for the first time. In our workshops when we have a group of people looking it is even stronger. Patterns emerge. Things you may not have identified yourself as you're so close to the work.
Which platforms have the best impact?
In visual industries Instagram is the go-to for most of us. If you have an agent or a manager they will do a lot of promotional work for you on your behalf across a smorgasbord of platforms: social, e-news, and face-to-face show-and-tells.
If you are freelance or a one-person band you have to do that for yourself by yourself. You only have so much time without a marketing department, so just be discerning about which platforms you use.
Instagram and also Vimeo for film makers is an incredible community. People want to hire us because we're bankable obviously – we can do the work. But they want to know what makes us tick as artists as well.
When it comes to Instagram there is a Magic Mix of content that, when consistently applied, leads to greater engagement and authentic relationships. In the workshops, I introduce creatives to three Magic Mix content pillars:
Inspire
Content to communicate your specialist skills: New work, beautiful stills, trailers, gorgeous visuals, awards and press, BTS shots of you the specialist doing your thing. Director Selina Miles says the latter resonates in a big way with her followers "It's often just a pic of me with camera in hand!"
Connect
Content to communicate your everyday human-ness and personality: Human moments from everyday life on and off the job. Foibles, stumbles, random chats etc. Directors Lulu Wang and Grace Otto are like open books on Instagram Stories. Check out Lulu and her granny!
Give 
Content to offer value to your audience: Step-by-step insights on how you made something/breakdown videos/fab tips you know your audience will gobble up. This makes them feel seen and appreciated by you, because you understand their needs. A Creative Director at ad agency BMF commented to me recently "I LOVE it when a director or a photographer shows me something I could actually use in my work – like a little hot tip on how a look can be achieved in this new way, easier or cheaper than before!"
As long as you are ticking those three boxes consistently, in my analysis of over 100+ successful creative practitioners, you begin to build trust, a following and a strong, authentic brand.
What are the risks of just letting your portfolio speak for you?
Neglecting to connect with potential collaborators. A brand is all about trust. The people who turn up to compete often just do a better job of explaining who they are and what makes them different. It's about really getting to the essence of who you are and what work you want to make.
Your portfolio can speak for you … if you can get it in front of the right eye balls. The reality is that everyone is busy and time poor. Your potential clients have inboxes that are flooded by people saying "pick me!".
You have to find a way to cut through the noise and help them understand really quickly what makes you different. That can be done through really good writing and really good design as part of your brand identity toolkit. People will usually check you out online before meeting you in person to weigh up whether to give you their time. That's when you see really clever brand storytelling come out into its own and work on your behalf.

What are the key difficulties?
One concern creative practitioners have is always cost. There is a fear of not having a marketing budget or marketing department – how can I compete? The good news is that there are things you can do at whatever level you are at or whatever budget you have.
If you are going to try save money by doing a lot yourself, I'd strongly recommend doing a brand identity workshop tailored to your needs to begin with, such as Special Sauce.
If you already you have design and writing skills, a workshop will equip you with key insights to build a brand identity DIY style.
Alternatively, you take your discoveries from the Special Sauce workshop and collaborate with a designer to build your brand identity together. As in, the classic approach of briefing in a graphic designer or brand storyteller and they bring your brand identity to life with their specialist skills.
I think there is a lot of overwhelm in creative practitioners. We have perfectionist streaks and sometimes we'd rather not look at something because it feels too big, too much to do at gold standard. But if you break it down into little steps, which is what I have been doing for 15 years, it helps make it not just achievable but fun. It's a delicious process to give yourself this gift.
Tips and tricks:
Outsource the things you struggle with:A lot of Directors are visual and will outsource the writing of their treatments. And I think it is incredible that they can recognise skills they need assistance with. There is a pressure to be one all-thinking all-doing being. But if we can identify which it is that we can seek assistance with you can super charge your brand story.
 Get to the point: The first lines of your bio or website are crucial - especially if your target audience is time poor. If your description is too general your audience will just move on. You need to make sure your first 4-5 lines gets across what sets you apart. It takes time to carve the one-liner out though, so do Dig first. Don't skip it!
Define your target audience: Don't think your target audience should be everyone. This is a fatal mistake. The clearer you are about who you are speaking to, the greater the chance of connecting with that audience in a meaningful and authentic way. Your style is not going to suit everyone and every job - nor should it. You are not going to want to work with everyone and they are not going to want to work with you every time.
 Don't set and forget: One of the most important things I would suggest is asking your designer or collaborator on your brand to check in with you in the year after launch to see how it is going or if any tweaks need to be made. Because it doesn't end at launch obviously. Your Instagram, website and in-person pitch will evolve over time as your work changes.