Tom Bannigan on making DELIKADO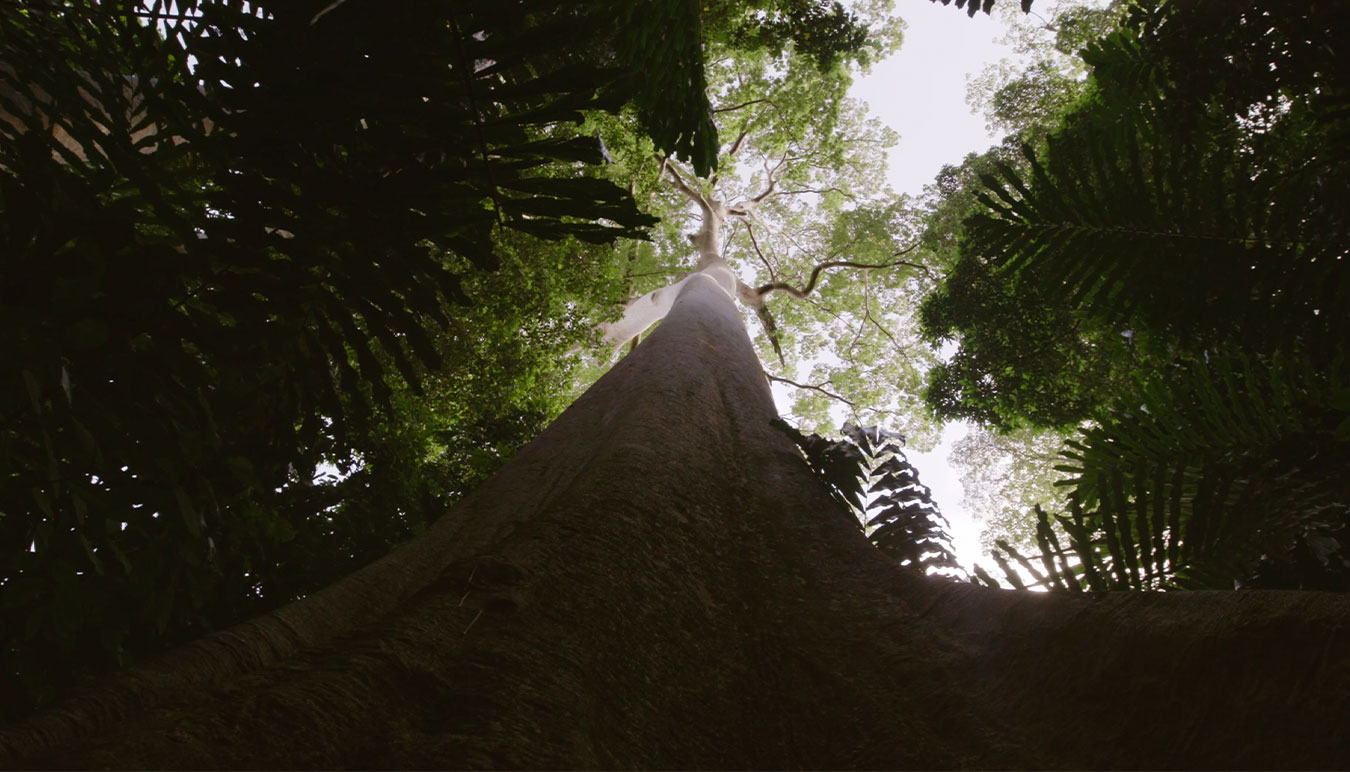 The environmentalists at the centre of the new documentary DELIKADO enter into hand-to-hand combat with illegal loggers and fishers, using diplomacy, education and citizens arrests to confiscate chainsaws and materials.
DoP Tom Bannigan ACS followed in their footsteps as they regularly risked their lives to defend the one of the oldest, largest and most diverse rainforests in the world.
He shares behind-the-scenes stories from this thought-provoking film and how the Canon EOS C300 Mark II helped form the nimble, portable and durable gear kit required.
Screening June 9 and 11, as part of the Sydney Film Festival 2022.
---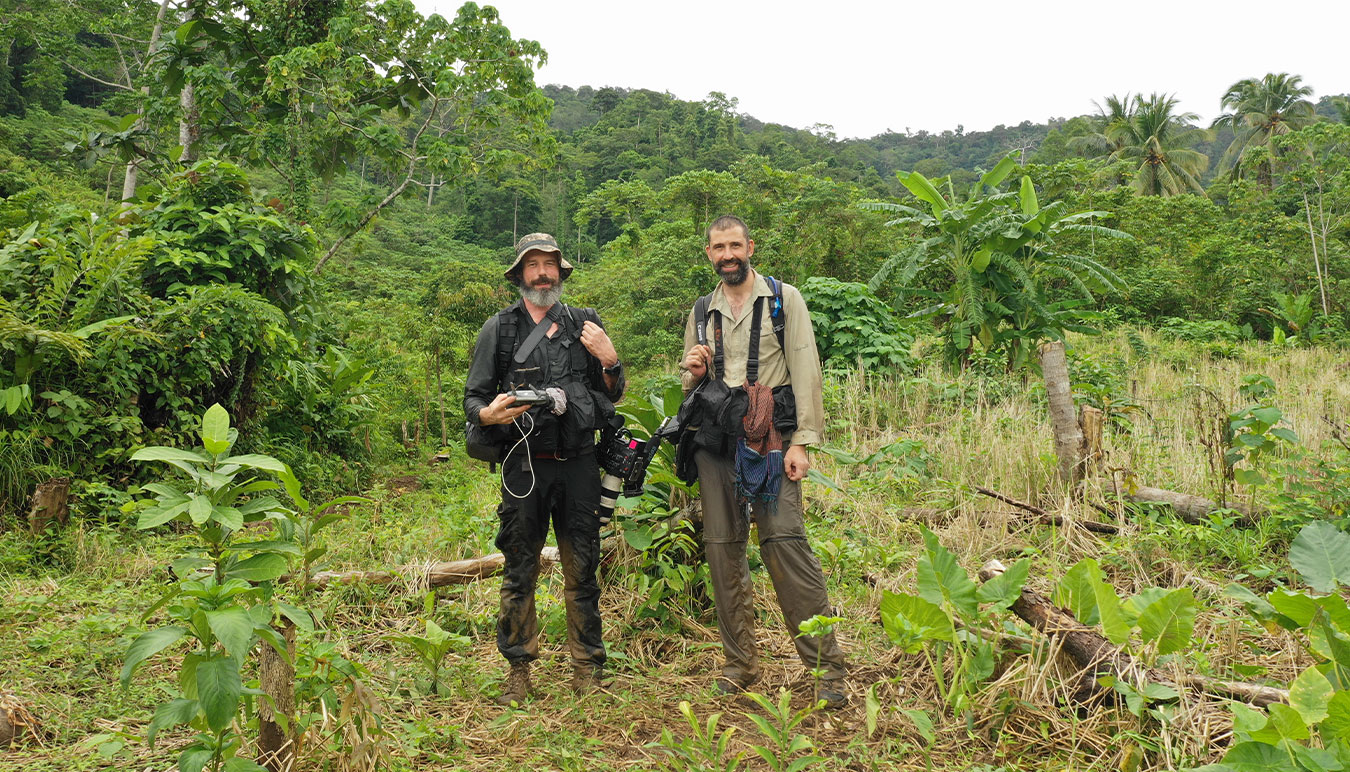 Congratulations on a ­visually stunning and important film. Can you take a moment to paint a picture of that beauty you've experienced first-hand, the environment that is such an important character within this film?
Palawan is an Island South West of Manila in the Sulu Sea. It has classic white sand beaches and the north has a lot of limestone karst mountains that drop straight into crystal clear water, they could have filmed Danny Boyle's The Beach there. It truly does look like paradise. It is one of the few places in the Philippines that still has old growth forest and is generally considered to be the "last biodiversity frontier". The deep forest is pristine and home to lots of flora and fauna that is endemic to Palawan so ecologically it's extremely important.
What was your sense of the danger on the ground while working on this film?
The director, Karl Malakunas had been following this story for some time and regularly updated me on the situation there.
In the past few years, 13 land defenders had been murdered in Palawan in retaliation for their attempts to stop illegal logging.
Very recently a man named Capt Ruben had been shot and killed while trekking through the forest to confront some illegal loggers. He was close to the people we filmed with so there was still some rawness there and I guess some nerves about getting into the forest to go on confiscation missions. The guys we were with were mostly taking a stealth approach and usually the retaliations for chainsaw confiscations came sometime after the event.
Part of the filming was in the south of the Island where some foreigners had been kidnapped and beheaded by Abu Sayyaf so we were very cautious down there and tried to limit our visibility. There was always a sense of danger and we were always aware that things could change rapidly but ultimately we trusted the people we were with. We were also acutely aware that a few politicians had been murdered while campaigning in the Philippines.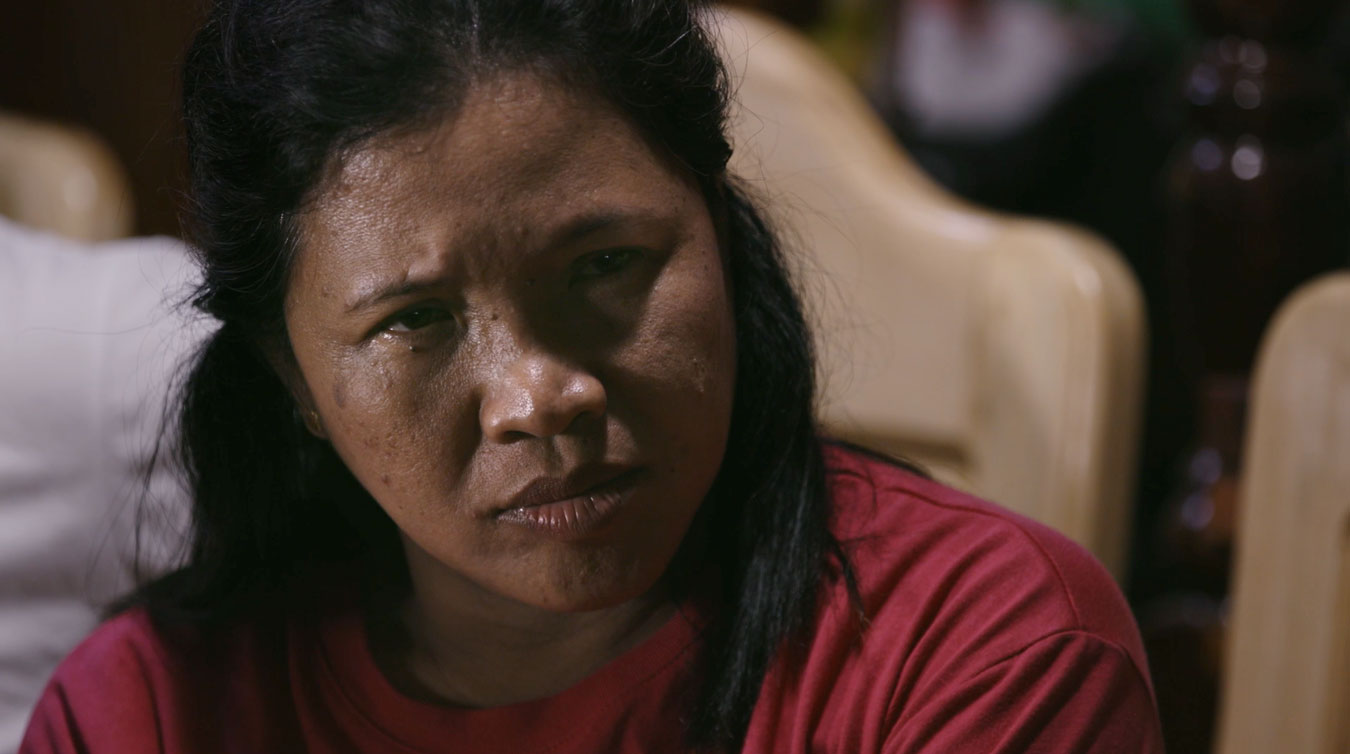 What are your reflections on the environmentalists you were documenting and what you was important to capture about their work?

I think the environmentalists in this film are truly heroic. There is a lot of talk about climate change and the destruction of nature and a lot of it feels distant. But these people were taking matters into their own hands to stop illegal logging - one chainsaw at a time and risking their lives in the process. For them, it's not something to be acted on in the future, it's about acting now. The dedication they have and selflessness is inspiring.
The film incorporates a mix of professional footage and bodycam – what did you see as your role in the visuals and was it difficult to create a look where these could work together?
This was Karl's directorial debut and we had lots of discussions around setting the style, aesthetic and tone of the film. We knew that when the environmental enforcers perform a confiscation, everyone goes in different directions at once and that it would result in pretty frenetic scenes. All this was happening in dense jungle and we had to be really nimble and discerning about which action to follow as it wasn't as though we could film some of these 'live action' scenes again. That made it really hard to film or direct in a traditional way.
We decided that the visual style would mirror the chaos and uncertainty of what was happening.
Karl and I wanted a raw, almost dirty look and frenetic style. We didn't want a classic 'postcard-perfect' film when we were with our protagonists - we wanted to capture the rawness of what was taking place. But we also wanted to balance the violence inherent in the acts taking place with the beauty of the area they were trying to protect. So in more meditative moments, I would put up a drone for sweeping aerials or shoot some big landscapes on the ground.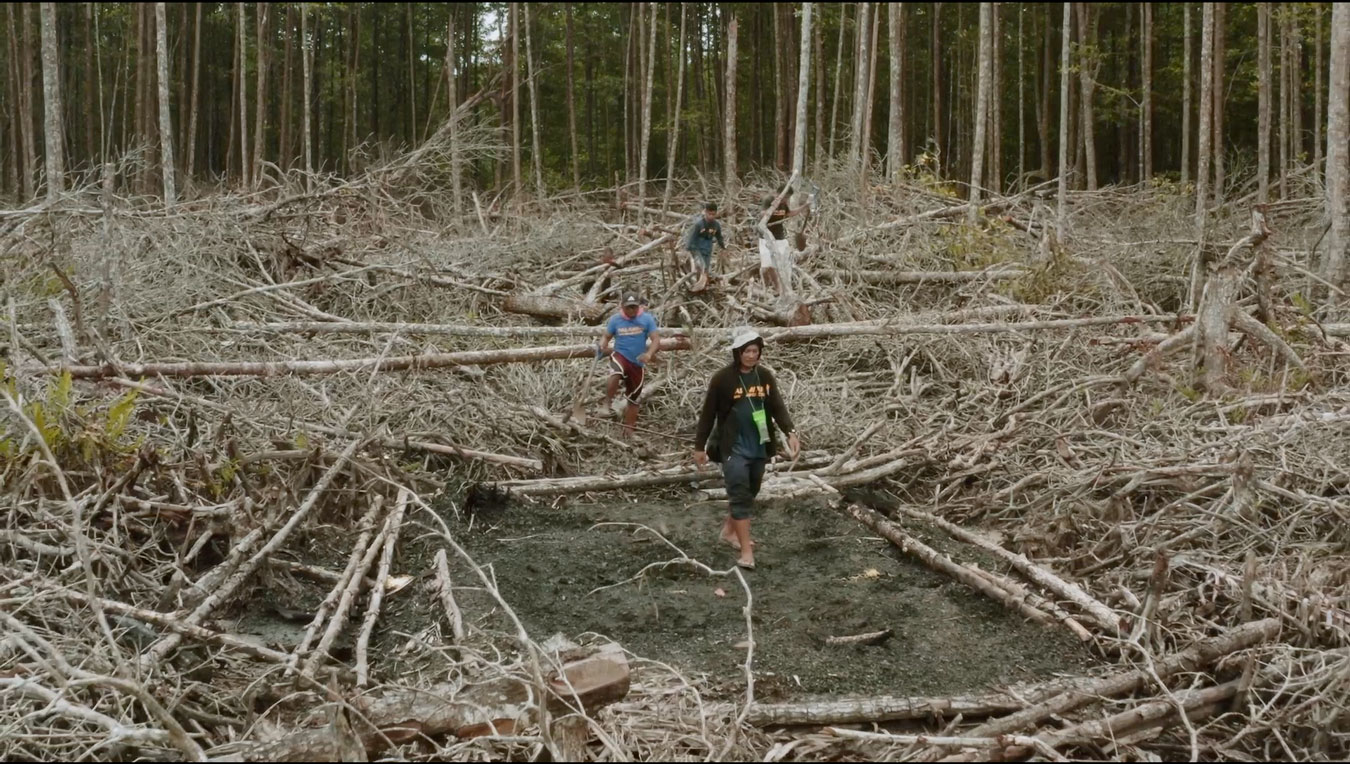 What did you prepare for going into to shoot in a jungle environment and what challenges did you find once you were there from a film making perspective?
Some years prior to this I worked on a Discovery Channel show in similar circumstances so I sort of knew what I was in for.
Going into the forest meant that we had to carry everything we needed for at least one day including food, water, spare batteries, audio kit, lenses, GoPros, a GPS, drone, food, water and so on. All this needed to be in waterproof bags as it either rained, we had to cross rivers or it was so humid and hot everything would just get wet.
I'm not sure how much all this weighed but it was definitely a slog at times. From past experience, I knew that splitting up kit and having multiple people carrying it doesn't work as it ends up all over the place, which you don't want especially at a critical time. So there are all these logistical problems. Then there is trying to film people in dense jungle while tangled up in vines, being bitten by insects and at one point being chased by killer bees.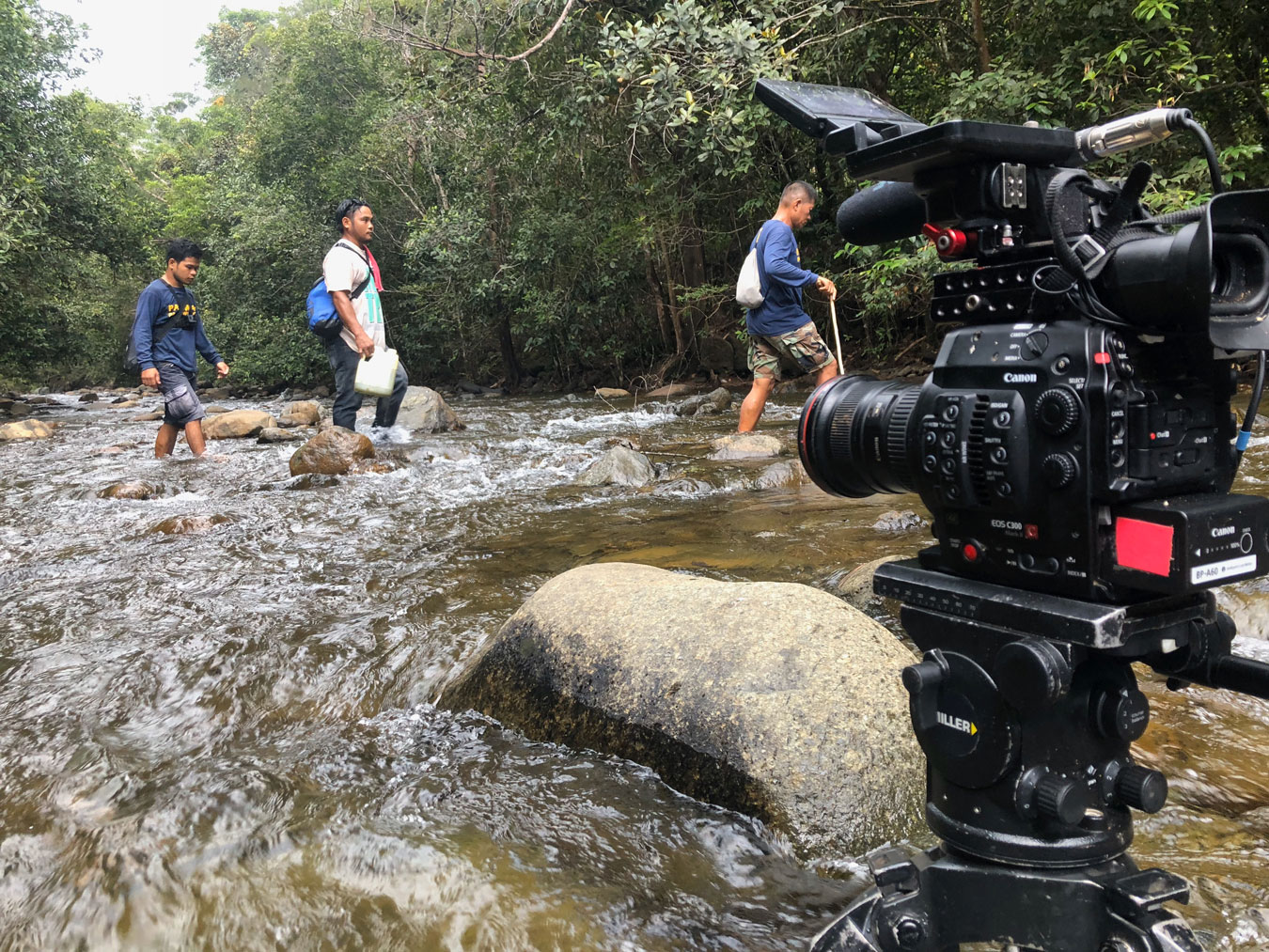 What gear did you select to make this and what features or reasons were behind this decision?

We chose to shoot this on two Canon EOS C300 Mark IIs and EF lenses. In fact, it was almost entirely shot with a Canon EF 16-35mm f2.8L USM lens and an EF 70-200mm f2.8L IS lens. I chose this camera because it's super robust and we needed lenses that could handle extreme conditions.
Previously I worked on a survival show in another part of the Philippines and every one of the ten or so cameras we had went down except for some Canon EOS 5Ds so I had faith the Canon EOS C300IIs and EF lenses would be as good.
How did it perform and what did it enable you to capture?

I think it performed really well. Much of the time we were very remote and we only had one chance at capturing what we needed so if a camera went down it would be a waste of a day and we'd perhaps miss something that was critical or unrepeatable. We could also be very mobile with this set up. Sometimes I was crawling though thick jungle trying to film so a small camera set up with good image quality was essential. The biggest issue was constant lens fog and water getting into everything. I still think about all the terrible things I've done to my Canon EOS C300 Mark II and can't believe it's still going strong. The same year it went to Afghanistan twice and to Syria so it had the full range of harsh environments.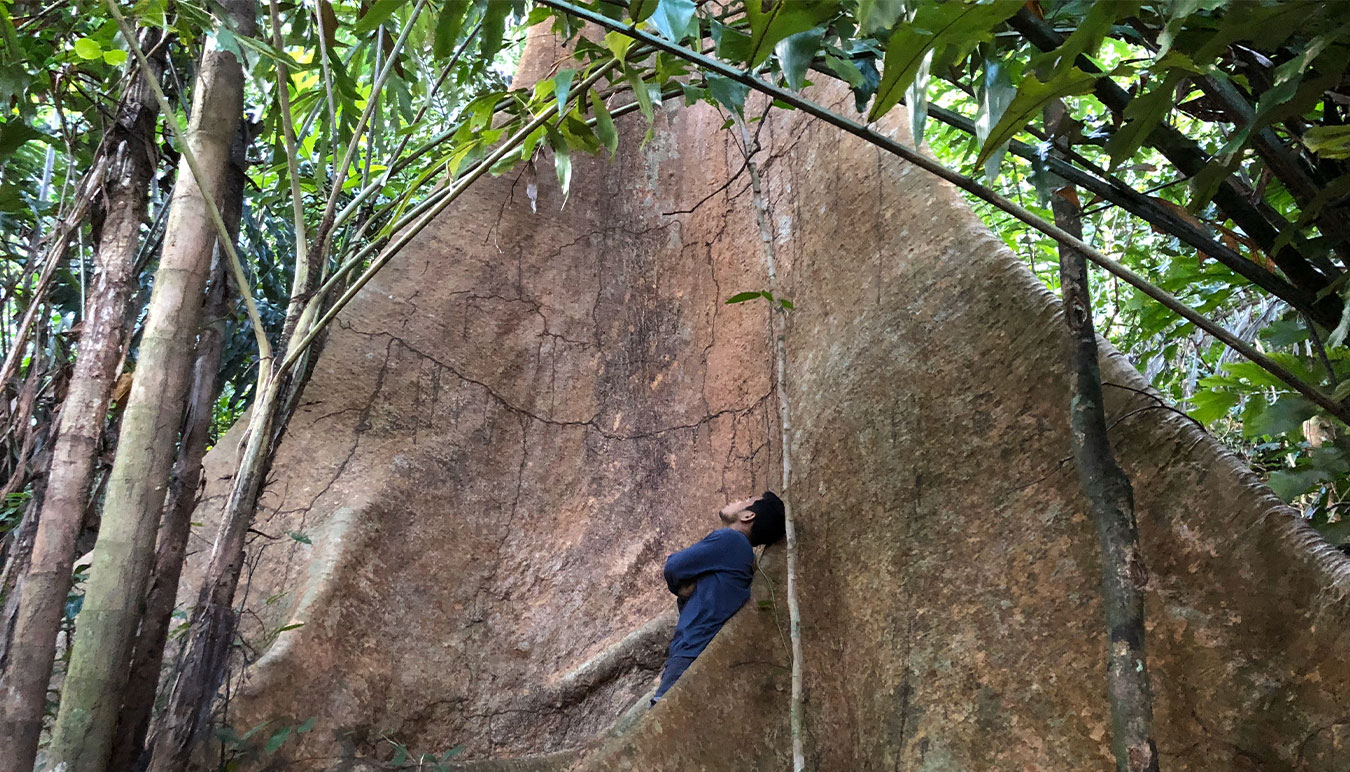 What aspect of the film are you most proud of now it's complete and what did you learn through making it?
This was a very hard film to shoot. We spent days in the jungle looking for chainsaws and sometimes would hike in the rain, mud and humidity, up steep mountains for hours to no avail. So really, I'm just proud of the fact Karl and I were out there doing it and trying to tell the story of these really inspiring people.
The big take away for me is persistence, the guys we were with sacrifice a lot and some have been killed in their attempts to stop logging. When you look at it from that perspective, being wet and tired is bearable. Also, you can never be too fit.