PANDEMONIUM – A response to the pandemic by Toby Burrows
Where:
SUNSTUDIOS Sydney 42 Maddox Street Alexandria NSW
When:
Opening 6PM Aug 4, continuing until 4PM August 27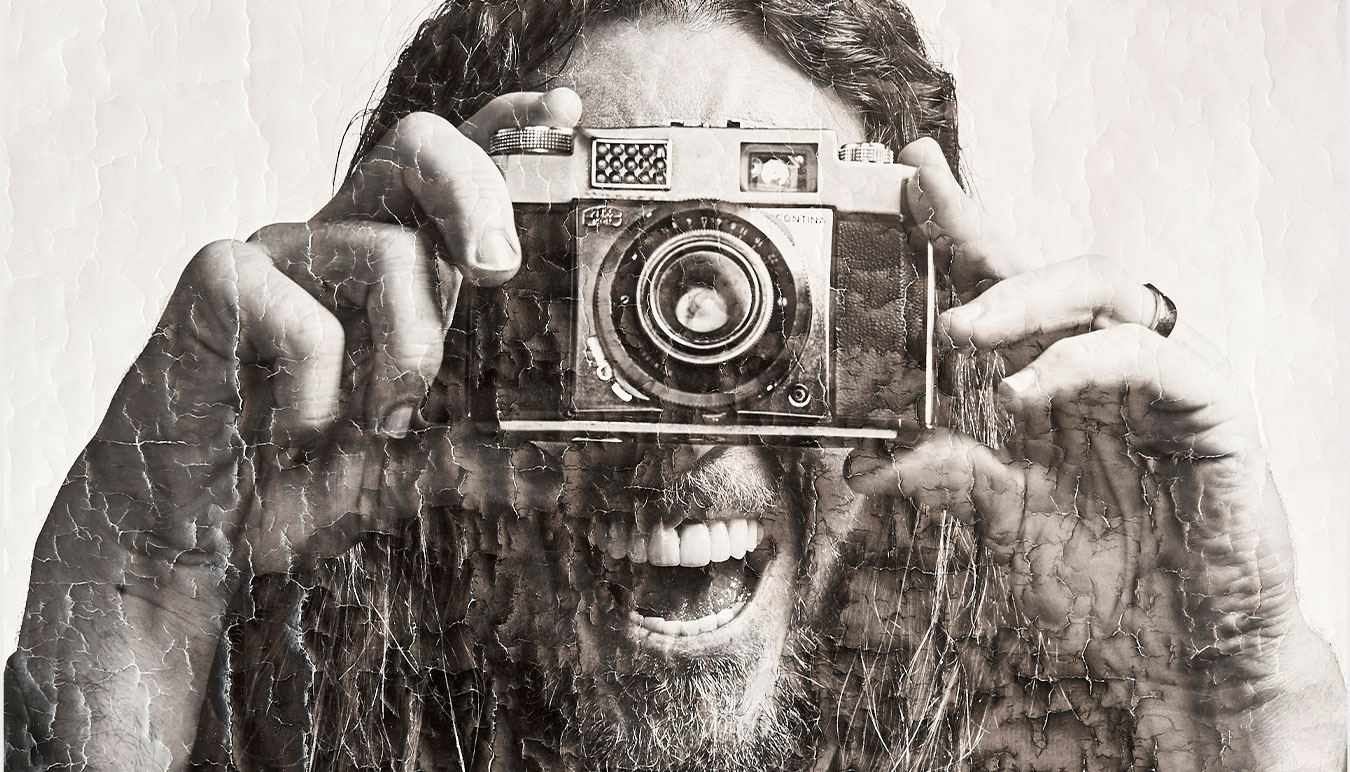 Artist talk 'Photography: Risks and Rewards' with Toby Burrows | From 1pm-3pm August 27 at Atrium Gallery, SUNSTUDIOS Sydney, 42 Maddox Street Alexandria. 
Please note Atrium Gallery is closed to the public Saturday 20 for a private event. 
An extraordinary large format photography exhibition by Toby Burrows, PANDEMONIUM is
launching from 6.00pm on Thursday 4th August 2022 at SUNSTUDIOS Alexandria, NSW continuing 5 August - 27 August 2022 inclusive.
PANDEMONIUM includes over thirty distressed artworks, including captivating portraits of
performers Tim Minchin and Steve Kilbey, misty landscapes, and even an embalmed 1961 XK
Falcon.
Toying with the notions of memory and place, the images have been distressed and derailed by
Burrows by utilising an analogue technique. Each image has a sculptural, visceral quality owing to
its manipulation. This body of work, developed during the pandemic is in the artist's own words; "a
violent metamorphosis of the exhibition's first format."
"As photographers, we have been trained to respect the fragility, integrity, and perfection of the
printed photograph. It was in an act of post-pandemic defiance, that I began to distress and
reinterpret my own artworks to give them new meaning. This strange period in which the world was
turned on its head created an artistic void from which PANDEMONIUM was born," says
photographer Toby Burrows.

SUNSTUDIOS is a COVID Safe venue. Hand sanitiser and masks will be available on site if desired. Please stay home if you are experiencing any COVID or flu symptoms.