Meet Jake Halfhyde: Video Specialist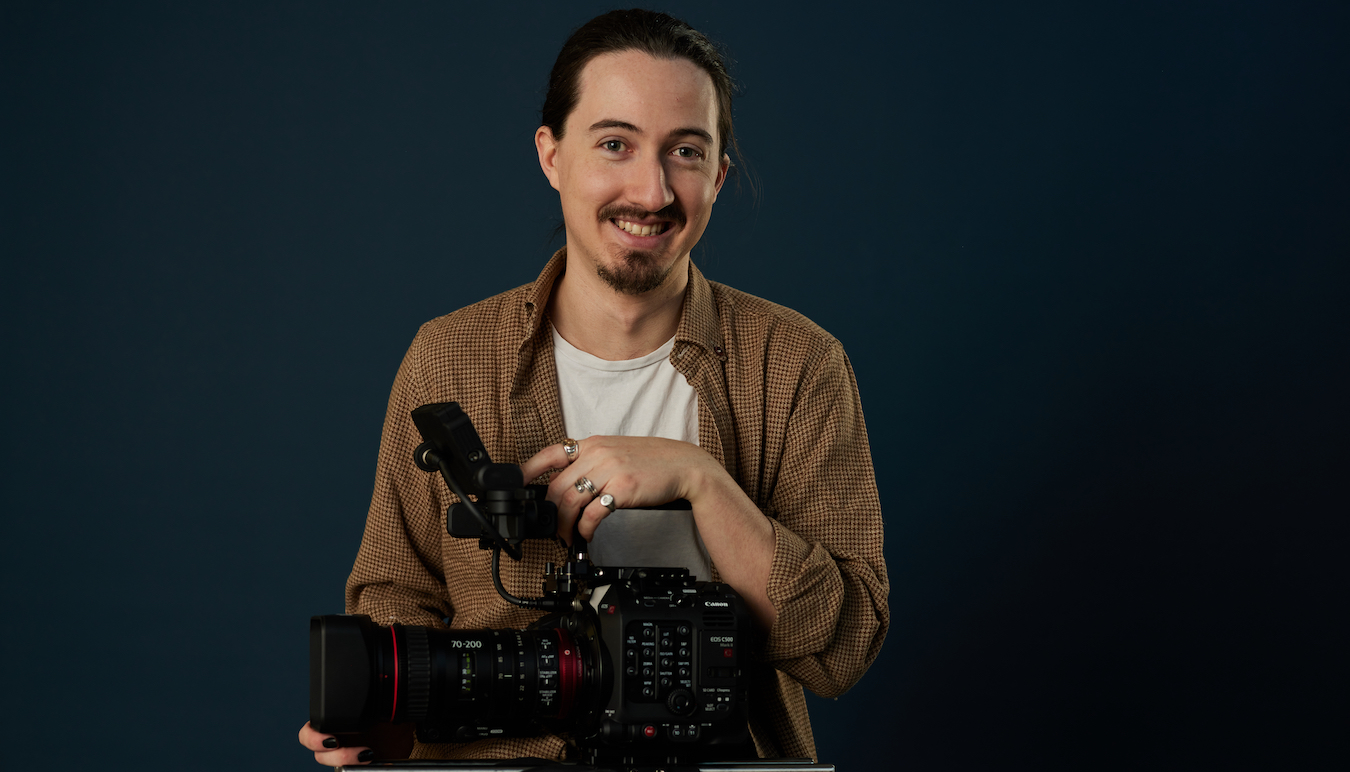 Video Specialist Jake Halfhyde joined the SUNSTUDIOS Melbourne team in late 2022 bringing a wealth of knowledge from his experience as a video content producer and in technical roles specialising in lighting, live streaming and technical support. At SUNSTUDIOS he leans on this technical expertise where you can find him doing everything from gear demonstrations, studio fit-out consultations, on-site customer training and assisting with CPS and repairs.
---

Jake Halfhyde by Mischa Wang
How did your career lead you to being a Video Specialist at SUNSTUDIOS?
My love for video began as a teenager through my love for skateboarding and realising I probably didn't have what it takes to be a pro but this was the next best thing.
Video and the creative freedom it allowed for, grew on me and lead to studying film at SAE just around the corner from SUN. Whilst studying I began as a freelance videographer on the side and continue to today, working across various type of work from short films, music videos, corporate, events and live streaming.
After university I began working for an advertising agency as their Video Content Producer. There I continued to build my skills as an all-rounder. Creating content from end-to-end as a mostly one man band or very small crews, for both the agency internally and external retail and corporate clients across various media platforms. Whether it was campaigns, social ads, radio advertising or building internal platforms like podcasts, YouTube and various social channels. This allowed me to build out my skills across more than just video, adding sales, marketing and more.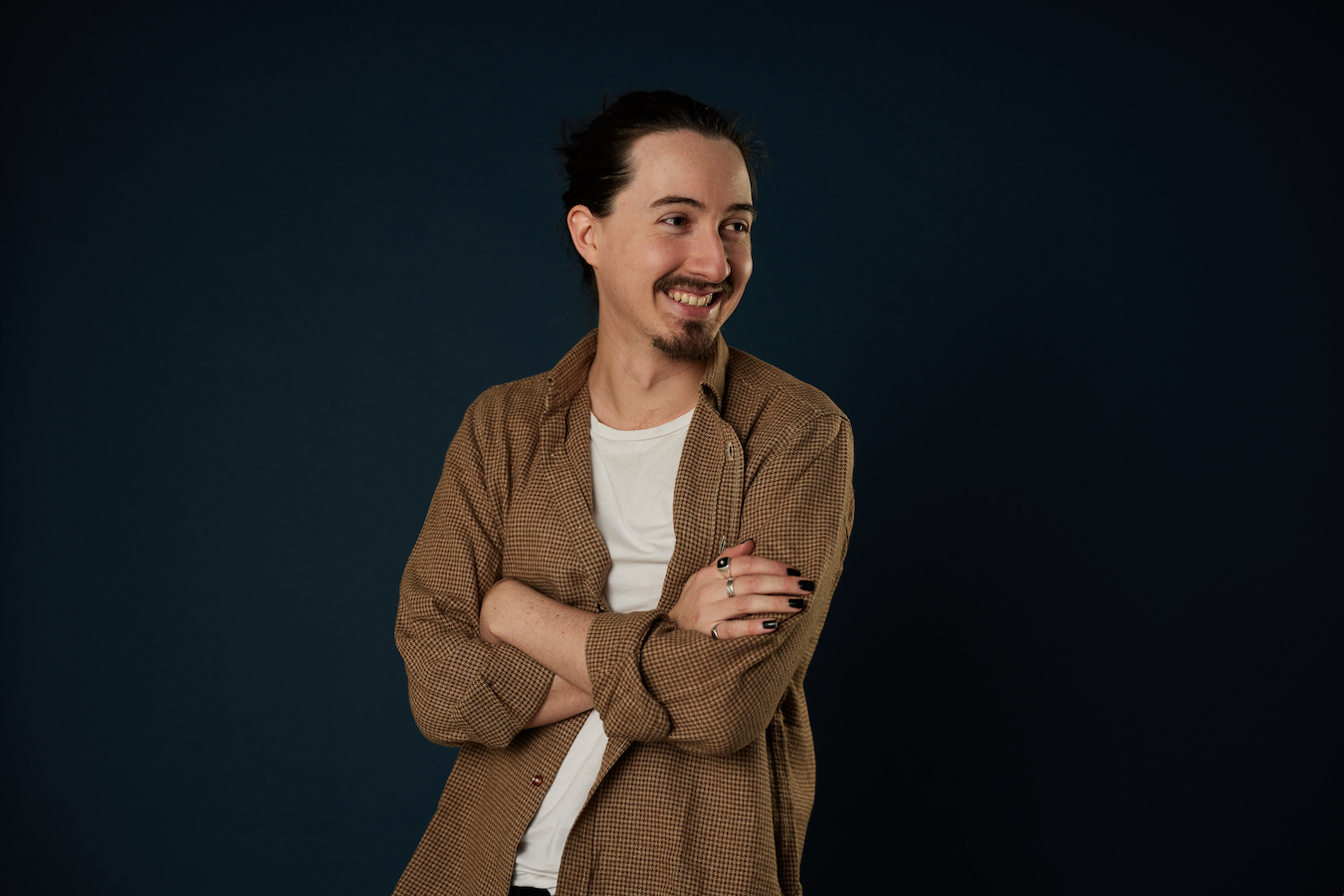 Jake Halfhyde by Mischa Wang
A couple years later I moved on as a video specialist at Kayell Australia with an emphasis on specialising in live streaming. In my time at Kayell I was able to build a wealth of knowledge on all things video, lighting and live streaming. Providing technical support and solution building for brands like Teradek, SmallHD, Aputure, Godox, Deity, Rode and many more.
All this as well as my other passion for recording and performing music have given me the skills to lead me to where I am today as a Video Specialist at SUNSTUDIOS.
What makes SUNSTUDIOS different from other environments you've worked in?
What makes SUNSTUDIOS different is the people, culture and sense of community.
The first thing I noticed when I began working at SUN was just how welcoming and willing to share the staff are. Whether it's sharing knowledge or lending a hand, everyone is willing to pitch in to assist you in delivering the customer the best solution.
SUNSTUDIOS really prides itself on that extra level of customer service, whether it's an in-person delivery, events, call outs for demos, studios fits and more.
Building on that level of service, SUN is a one stop shop as customers can buy and rent gear, hire studios, book in repairs and even grab a coffee and something to eat all under one roof. It's this environment that allows SUNSTUDIOS to provide customers with the best solution.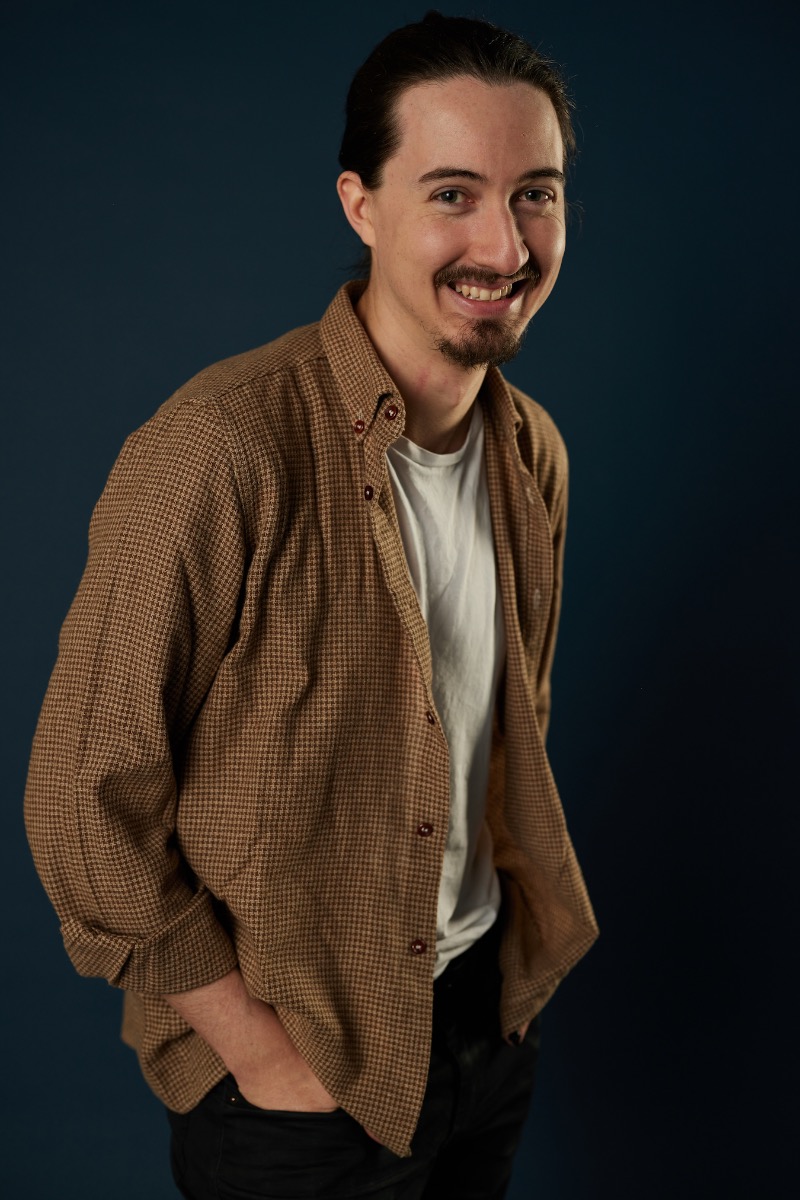 Jake Halfhyde by Mischa Wang
What excites you about being a video specialist?
What excites me most as a video specialist is that I get to constantly learn and share knowledge about all things video. As a somewhat tech fanatic, I'm always excited about new products and tech advancements. Learning all the little intricacies and reading as much as I can. Whether it's reading a manual back to front or firmware updates, learning lighting control systems, colour tech, virtual production or whatever niche of video/audio and expanded workflow knowledge I can cram in.
Is there something unexpected you've learnt while working with SUNSTUDIOS?
Something unexpected I've learnt is why SUNSTUDIOS is different and what makes it work. To reiterate my earlier point, to me it just makes sense to be able to discuss, buy, rent, repair and demo products all in one space as well as the added additions of studios for hire, a café and an art gallery.
SUNSTUDIOS really builds a sense of community.
Got an enquiry related to video products or services?
Get in touch with Jake Halfhyde to find out more: jake.halfhyde@sunstudiosaustralia.com