Welcome to our new website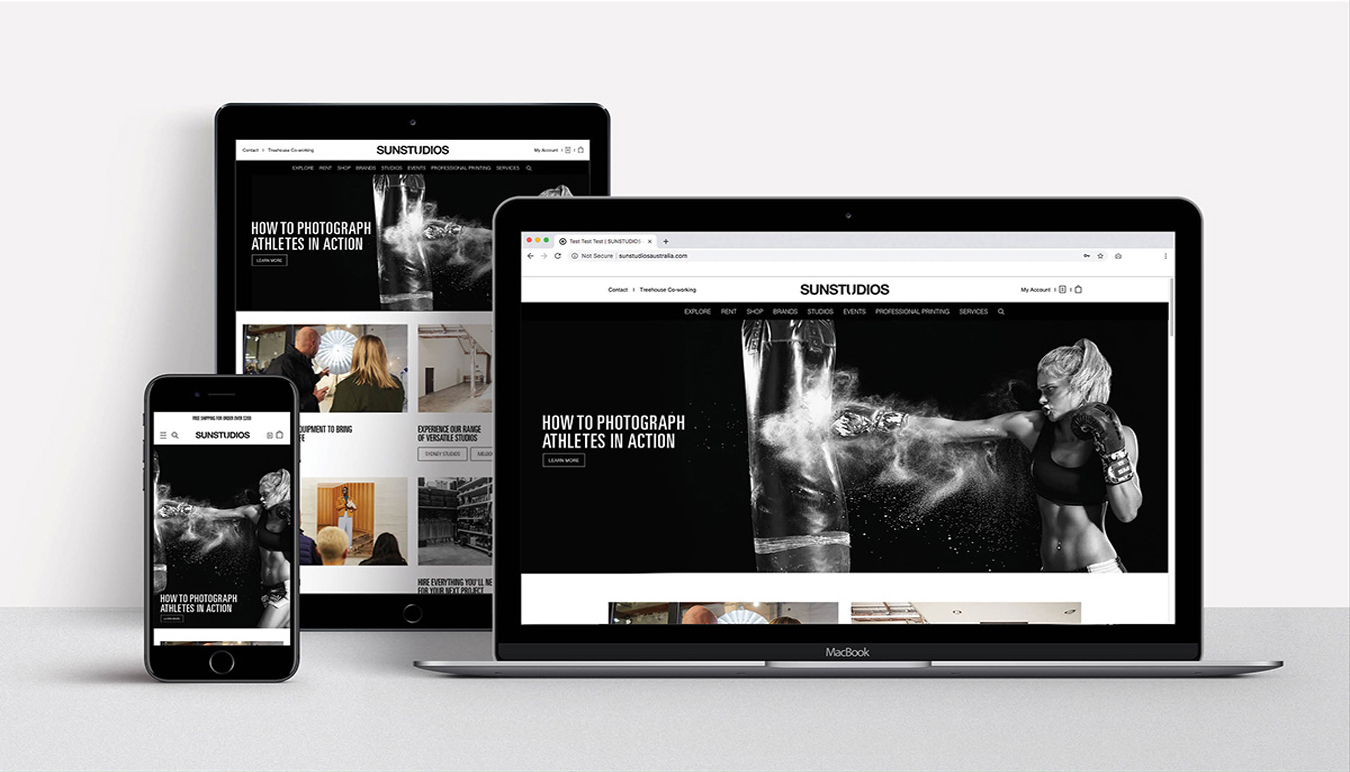 SUNSTUDIOS is proud to announce the launch of our new website!
We've completely redesigned a new site built around a dual-focus on the practical and creative dimensions of professional image-making.  
Check out the screen tour for a quick overview of the website's features and functions.
Our content-led site celebrates the best of professional imagery and the practitioners behind the shot while providing personalised and user-friendly tools to help you do your job more easily.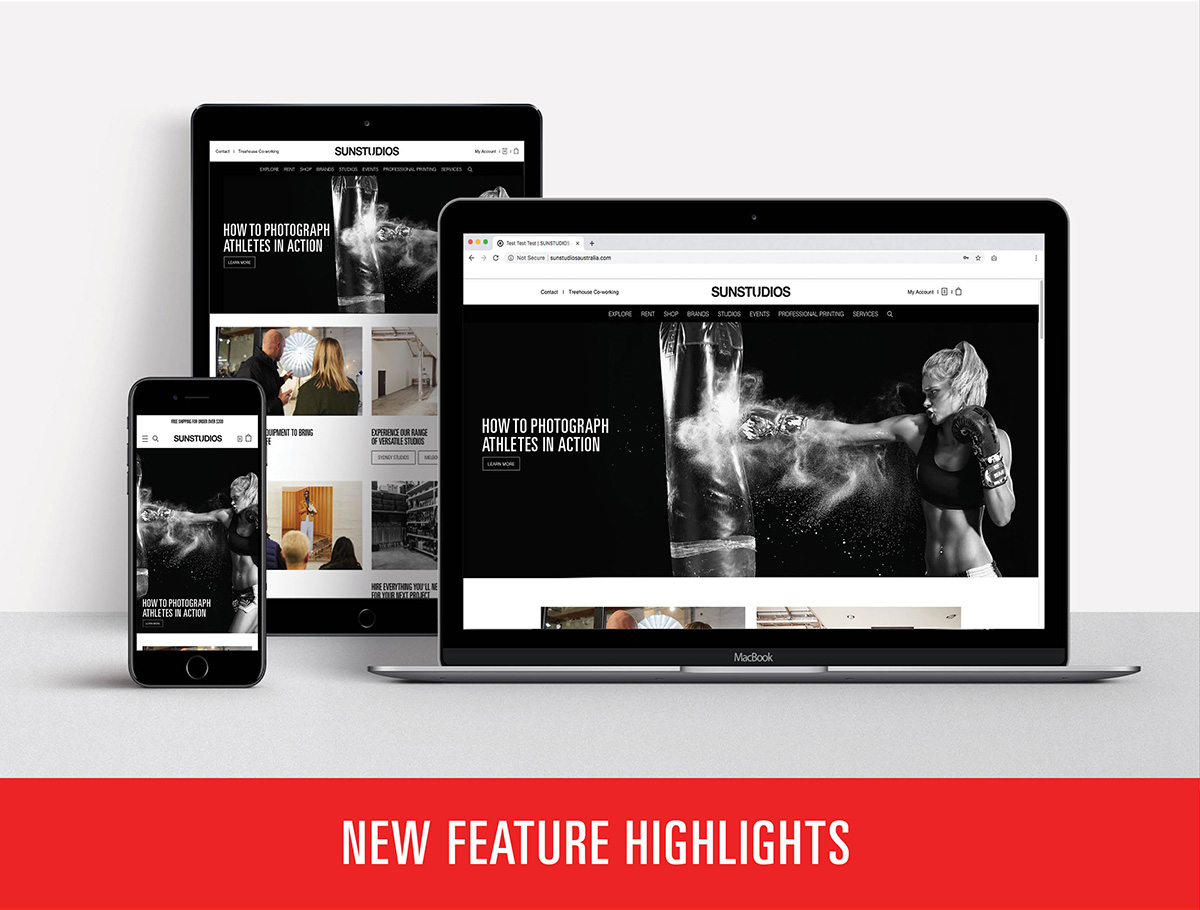 Your own account
Place orders, monitor pre-orders and request quotes through your own private login. Account holders enjoy individual dashboards and the ability to view past estimates, save rental lists and track orders.
Fresh design
In our industry it makes sense to place visuals front and centre of our new design without compromising navigation or searchability.
Powerful Hire Estimator
Browse products and add to your hire list quickly and efficiently. Amend your list, change dates and view updated pricing in real-time. 
New content - SUNROOM
Interviews with leading practitioners in the industry, tips, tricks and inspiration. Videos, and articles related to the equipment you are using and looking for.
Optimised search function
Designed for maximum ease of navigation. Intuitive and powerful search functionality to easily filter our extensive range in retail and hire.
Newsletter
We've renovated our newsletter to pair with our fresh site, delivering all our news, events and offers straight to your inbox. 
Mobile optimised
Offices are no longer the key place where our industry does business. We've developed a site that's tailored for mobile devices so you can plan, prepare or browse wherever you are on location. Search for gear and enquire about studio dates from where ever you are in the world.
More to come
Even more features to roll out throughout the year.
Thanks for visiting. We hope you enjoy the new site!