Clare Plueckhahn on working outside your comfort zone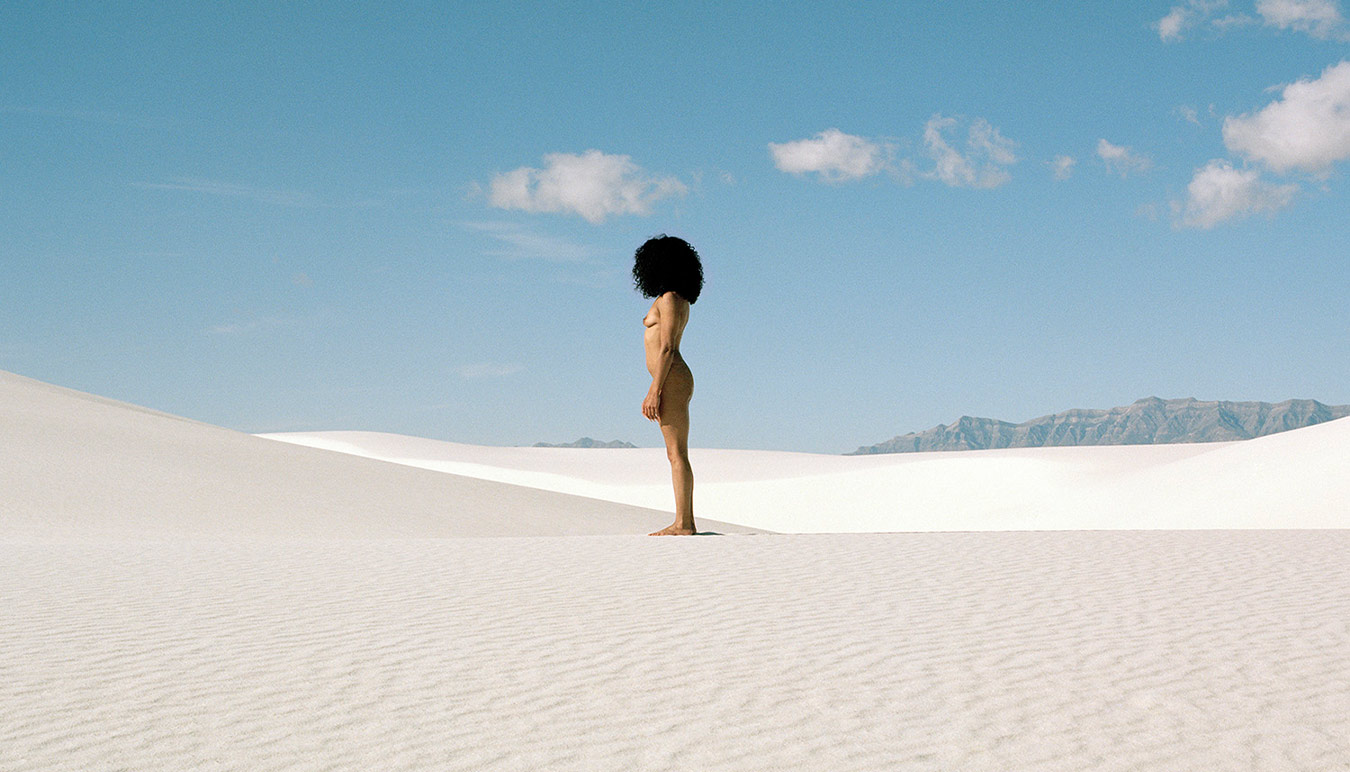 Melbourne-based photographer and director Clare Plueckhahn relishes challenge and has taken stills, TVCs and twins into stride while building a successful career and art portfolio.
Her exhibition Running With Wolves launches at SUNSTUDIOS November 8 and continues until November 22, 2019.
You are Melbourne based but have traditionally enjoyed travelling for work. Can you tell us a little about your career to date?
With humble beginnings as a still life photographer, people often ask me how I got into my work as a director.
Although it happened quite organically, I can reflect that the reason I have got to where I am is because I've always been creatively restless and addicted to pushing myself out of my comfort zone.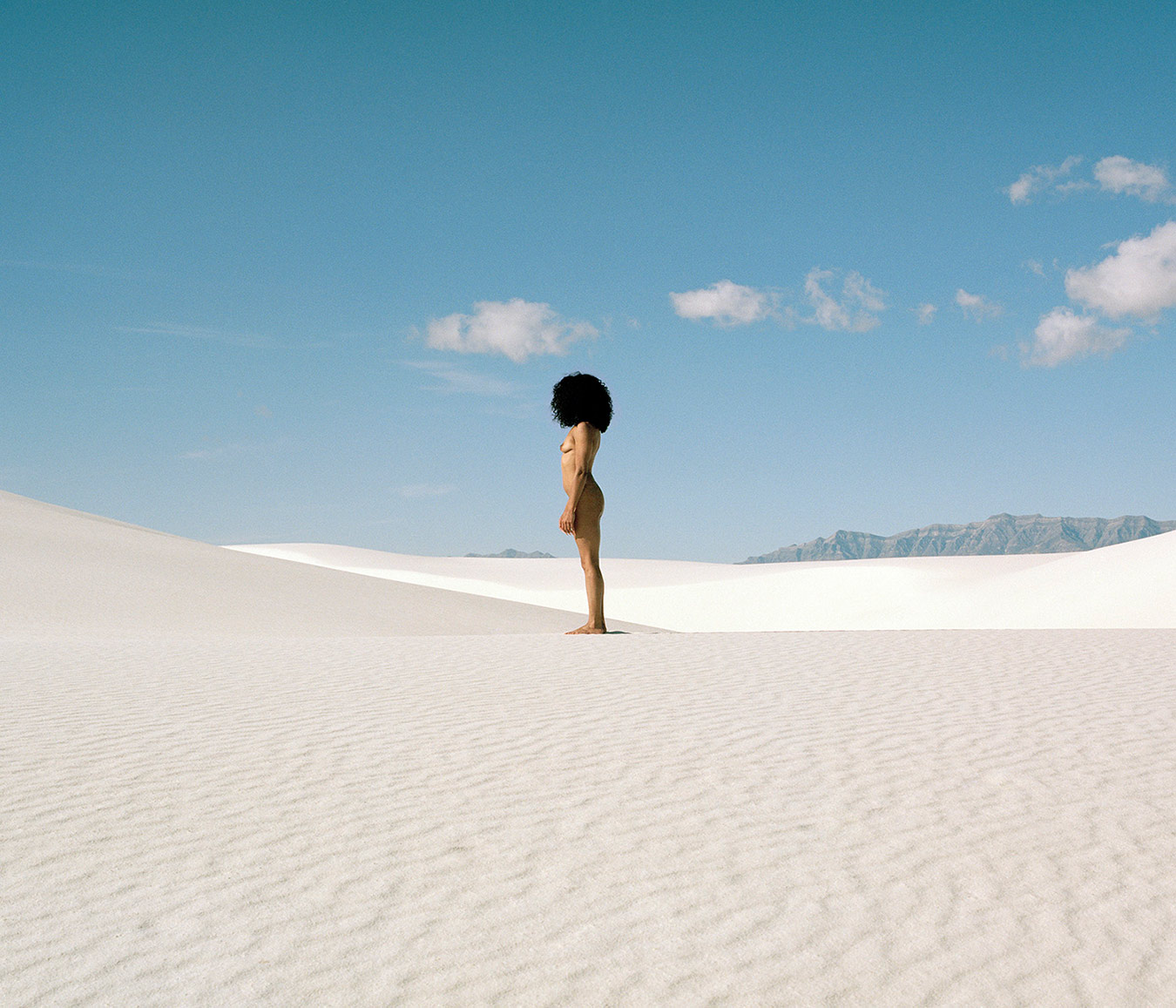 I began my career as a commercial photographer and after a few years of shooting a mix of advertising and catalogue work in Melbourne and Sydney, I was lucky enough to get regular work in the surf industry - which was a dream job for me at the time. I spent most of my 20s travelling to exotic surf locations shooting both fashion and action with the world's best female surfers. 
As my surf folio was evolving, I was approached to produce First Love, a feature length documentary about three young female surfers. This gave me a taste for work in film – which I loved – and so over the last few years I've concentrated on building my career as a TVC director and photographer with a focus on empowering woman and visceral storytelling. Currently I'm directing on the iconic Aussie drama, Neighbours – where I feel like I'm improving my craft and pushing myself as a director.
Is Running With Wolves your first solo exhibition for a personal project?
In 2013 I held my first solo show, First We Fall – an underwater photographic study exploring fear of failure – a subject very close to home as a commercial artist. You are so often just shooting to a brief as a commercial photographer and director, so I believe that working on passion projects is so important for pushing your craft and growing as an artist.
Photography is my roots so I feel like no matter where I end up in my career, I will always be able to explore the world with the eye of a photographer.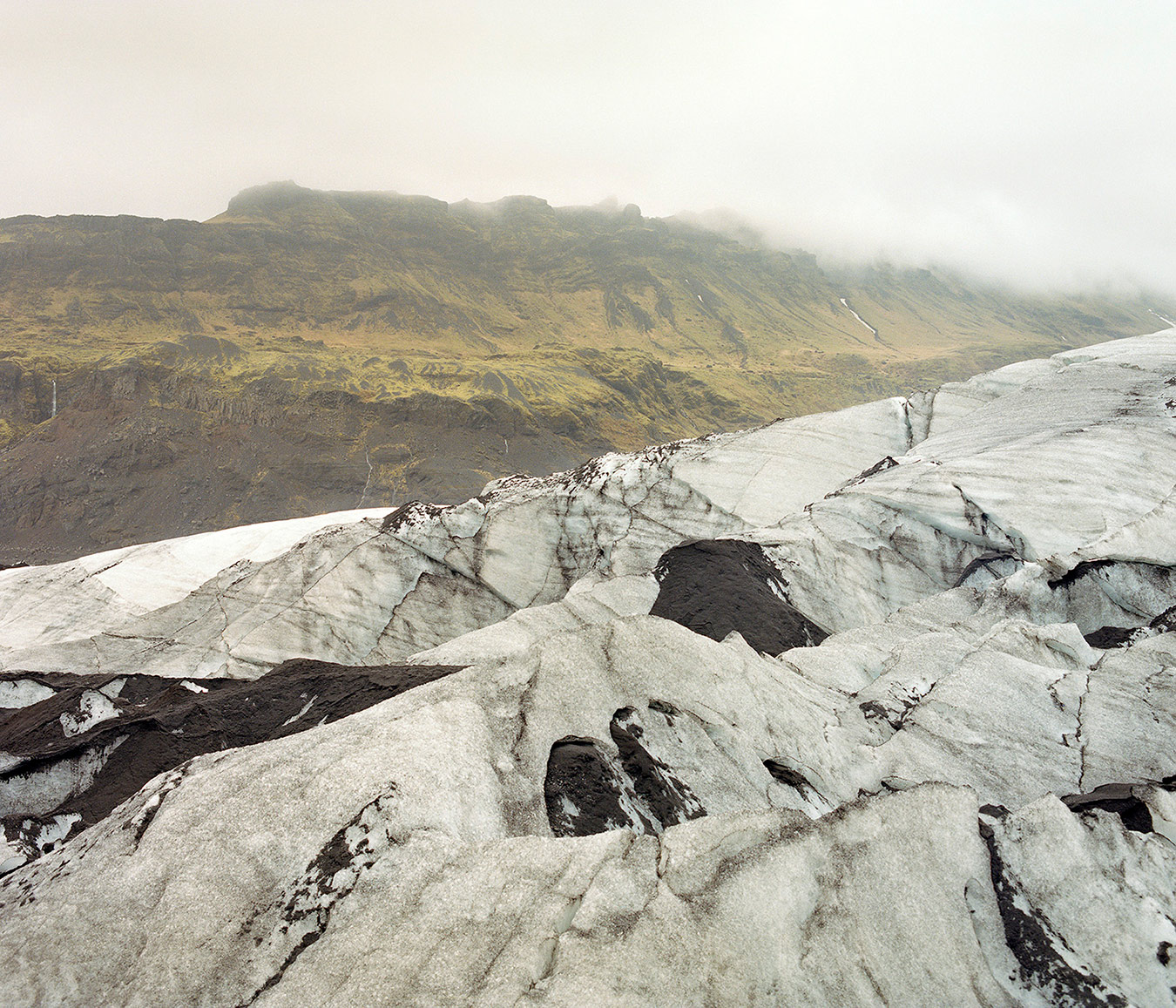 What was the genesis of your project?
It was during a screenwriting course in 2016, studying Dr. Clarissa Pinkola Estés' fascinating text entitled Woman who Run with Wolves: Myths and Stories of the Wild Woman where I began to consider interpreting this text in a photographic series. The idea that every woman has a wild woman inside them was a very empowering notion to me – and although I was meant to be working on a film script, Running with Wolves was born!
Why did you decide to shoot on medium format film?
I became quite attached to my Mamiya whilst I was studying a BA in Photography at RMIT and once this idea started to come into fruition, I knew I had to shoot Running With Wolves on medium format film. Although a little clunky, the slow and calm process of working with film in the larger formats really forces you to put a lot of thought behind the composition of your frames and the direction you give your models – knowing that you only have 10 frames on a roll to work with.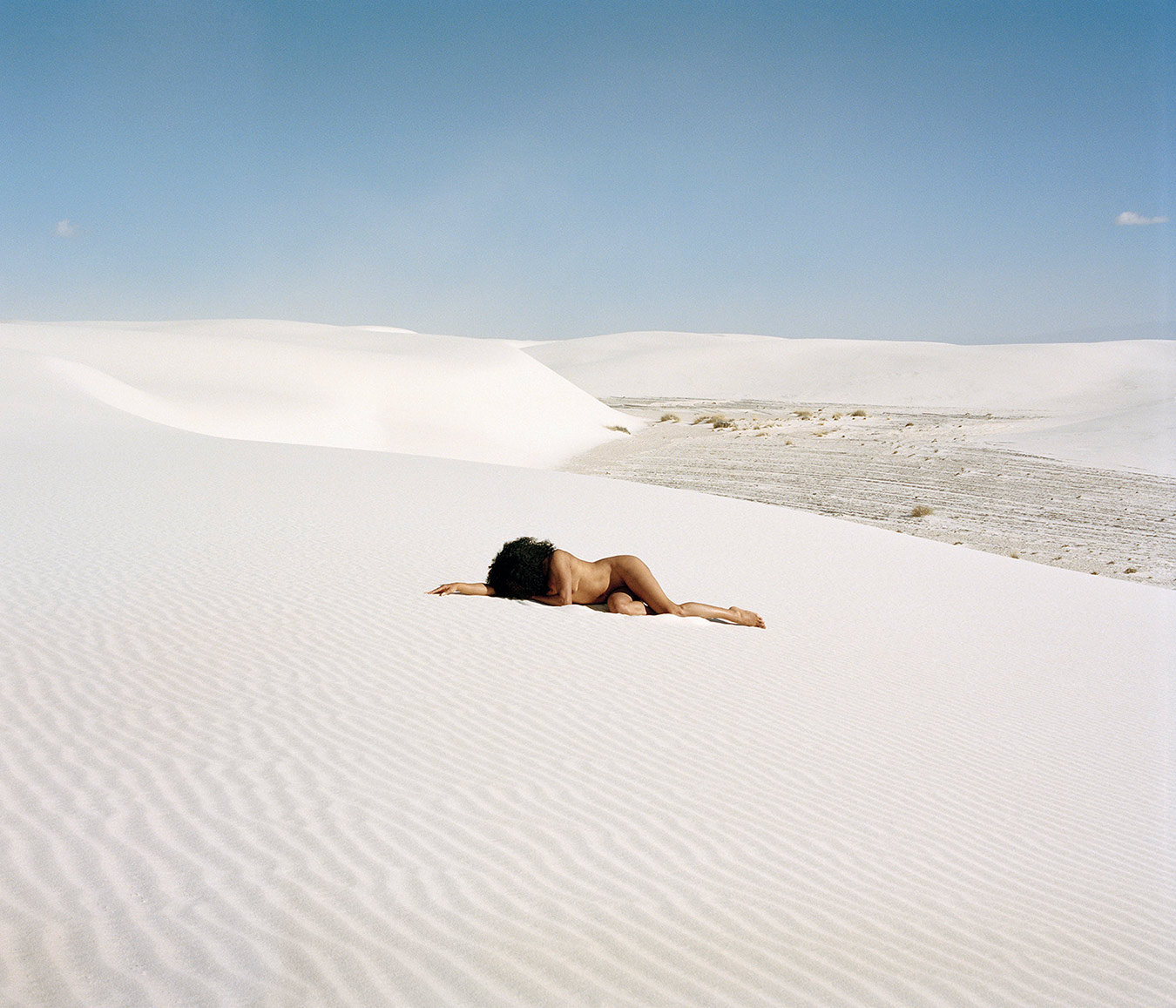 There were definitely times when hiking through sand dunes pregnant with the twins in New Mexico, or across glaciers in Iceland when I questioned why I was stubbornly shooting on this equipment.
But I very luckily had the support, both physically and emotionally from my partner Jesse Moyes who has worked as a technician in the film industry for nearly 20 years. And of course after seeing the beautiful prints for the series I knew I had made the right decision!
Apart from the black and white images in the series, the rest of the colour images were shot on Kodak Portra. I just loved what this film did to both skin tones and landscapes, and after testing with other films – I ended up shooting it all on Portra, with the intention that the film stock set the colour tone and allow the contrasting landscapes sit together as a series.
You were hoping your series would counter the hypersexualised representations of women you've come across in photography. What type of decisions did you make in your practice to actively turn around this portrayal?
Although it has improved a lot in the last few years, you still see so many campaigns marketed at the female audience and consumer that are captured through a very obvious male gaze. I believe there is an underlying intension to empower woman but I feel so much work produced these days falls short.
Don't get me wrong: I love studying work by photography masters such as Guy Bourdin or Helmet Newton who captured such stylish and provocative imagery. However, my work expands on this by creating a series that captured the spirit of the feminine as if you were observing beautiful wild animal – beyond any predefined gaze. I did this through the direction I gave my models, and the setting I put them in.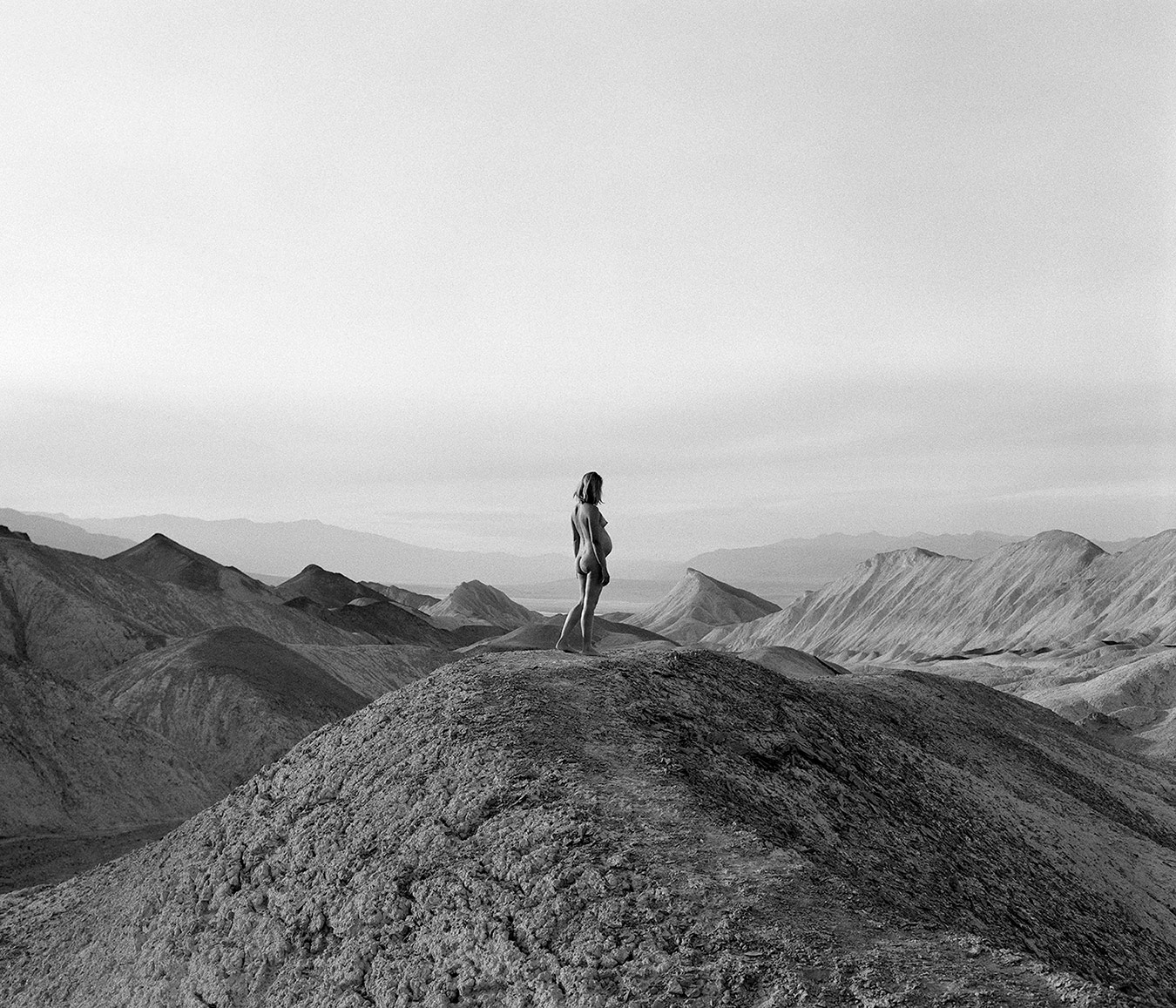 You've said your thoughts on the series changed after giving birth and sitting with the work for a while. In what way?
When I developed all my film from the USA whilst heavily pregnant with the twins I had mixed feelings about the series and I needed space from it. When I did finally look at the work six months after the girls were born it was like seeing the series as an outsider. The self portrait I captured in Death Valley became an important piece in the series to represent the creative cycles in both the human endeavour and nature: life and death, growth and erosion.
Having children has changed the way I see the world now and I'm so grateful to have this experience to be able to give my work a new vision.
What's next for you?
I have in the works a plan to evolve this series into group nudes, inspired by the photography work from Spencer Tunick. I currently have a casting call open on my website for those interested in participating in the further study of Running With Wolves. Head to https://www.runningwithwolves.com.au/castingcall
Running With Wolves launches at SUNSTUDIOS November 8 and continues until November 22, 2019.