Wish fulfilment: Gabriel Jia on the Lalibela Rock-Hewn Churches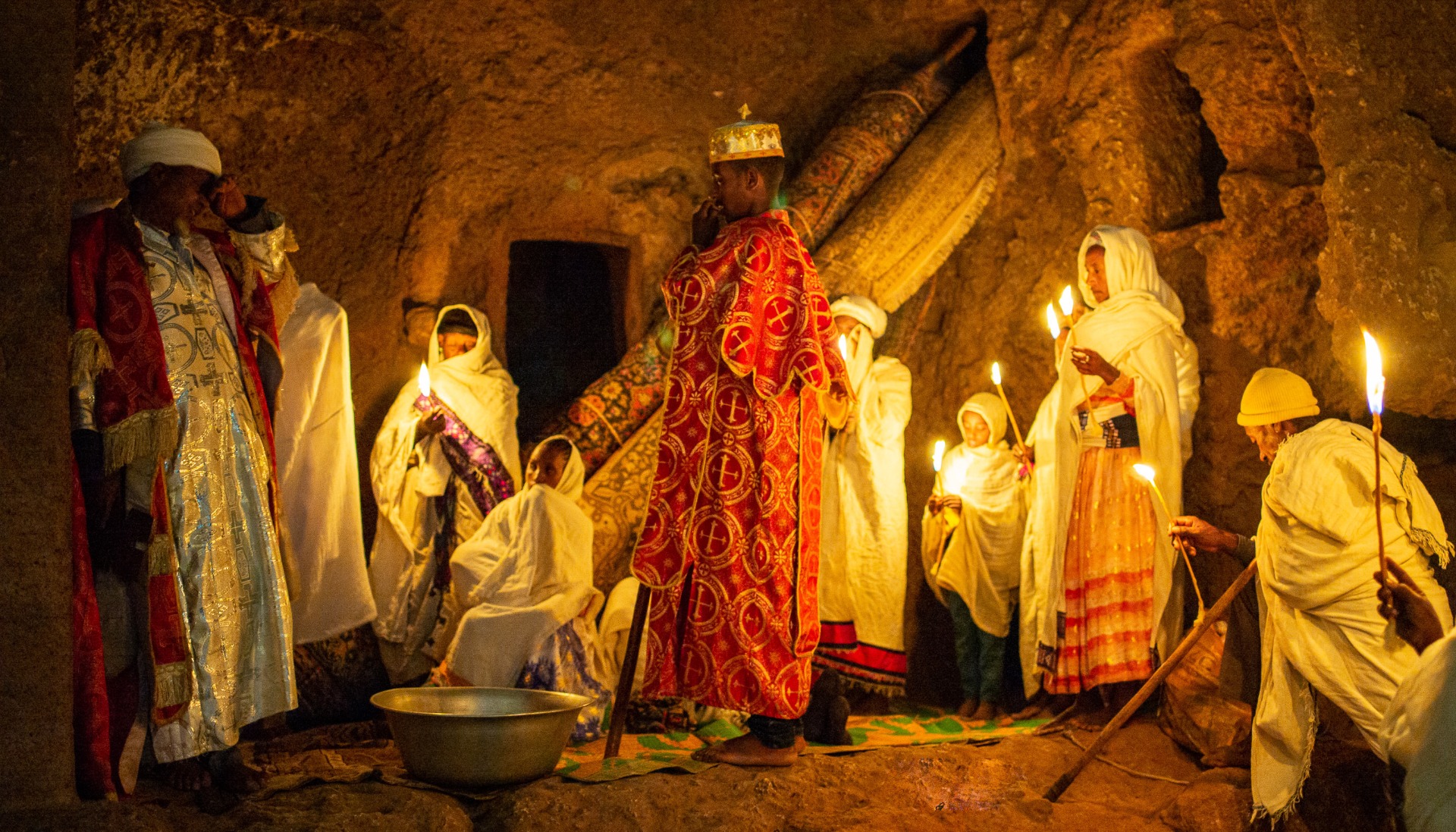 Earlier this year photographer and civil engineer Gabriel Jia fulfilled a childhood dream to visit the Lalibela Rock-Hewn Churches in Ethiopia. His debut solo exhibition, The Hidden Pilgrimage, shares his enchantment with an ancient place. Launching 8-31 August at SUNSTUDIOS Skylight Gallery in Melbourne.
How did you first learn about the rock-carved churches? How would you describe them to someone who had not visited?
I learned about the Lalibela Rock-Hewn Churches when I was ten. My father bought me a set of encyclopedia books before I started primary school and I used to flip through them to kill time for hours on weekends. One day I came across a photo of the rock-hewn churches and was immediately blown away. The desire to see them in real life was rooted in my mind.
The best way to describe the site is as a living World Heritage. The locals are still using the churches in the same way as they were 800 years ago.
Just imagine seeing the Egyptian pyramids full of the priests worshipping the fallen Pharaohs or the Colosseum full of Romans wearing togas and spectating gladiator fights, with your own eyes - you get the idea.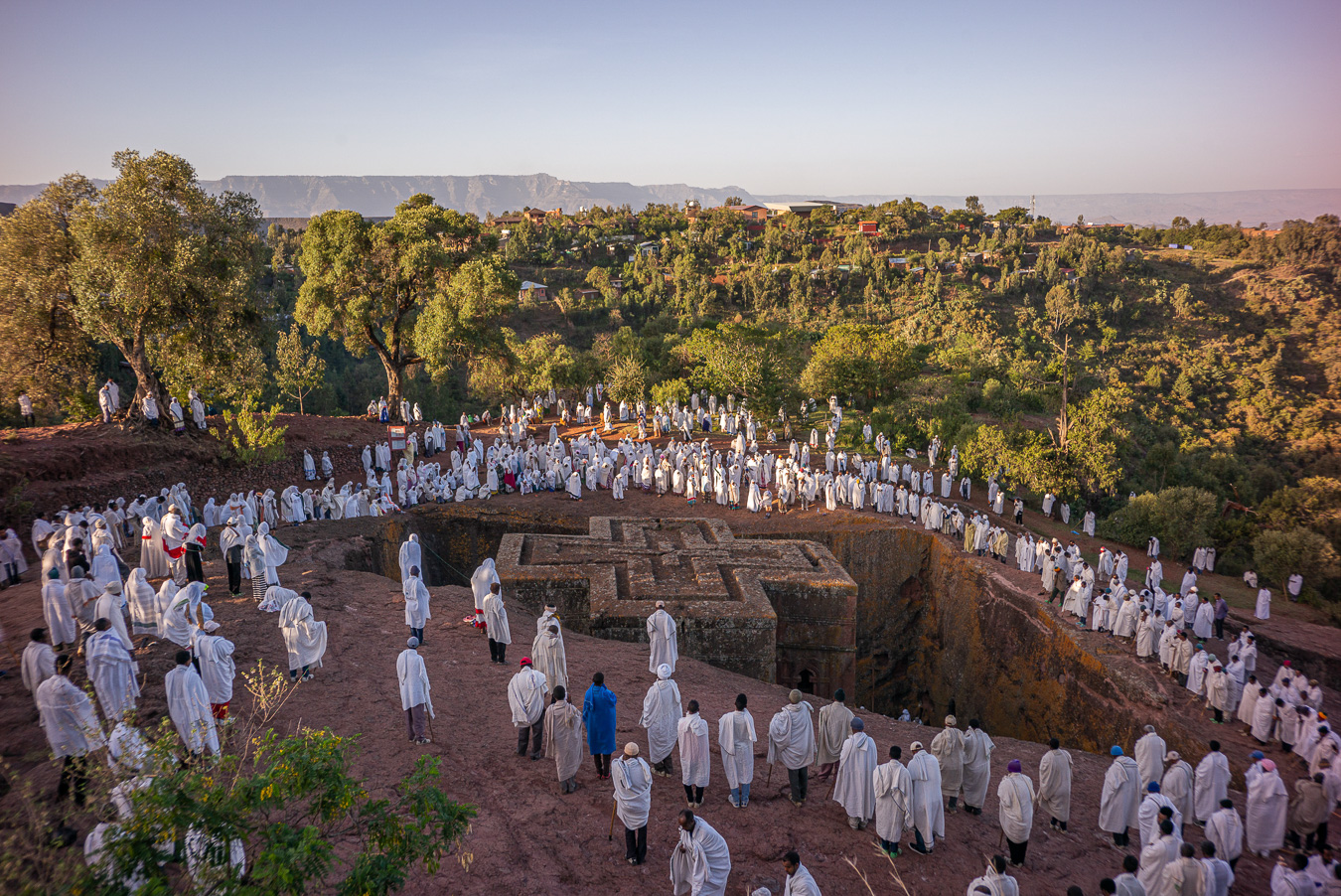 What was it about these churches that caught your interest? 
Typically, people don't associate ancient Christian sites with the word "Africa". So when I tell my friends Ethiopia is one of the oldest Christian countries in the world, most of them are shocked.
When I thought of 12 magnificent rock-carved orthodox churches in the remote African highland, I couldn't help thinking of all the Indiana Jones movies.
That is why these churches aroused my curiosity so much. An inner voice calling me to see it with my own eyes made me jump on a plane to Africa with barely a week of preparation.
To me, the most crucial factor is that I wanted to visit these churches since I was a kid. In other words, this trip was a boy trying to fulfil his childhood dream!
What can you tell us about the experience of travelling to the remote Ethiopian Highland to shoot?
I am quite spontaneous so I literally spent about 30 minutes researching the way to get to Lalibela while I was in Addis Ababa (don't do this if you are travelling!). I realised the main challenge of travelling in the Ethiopian Highland is transportation. Even though Lalibela is only 400km away from Addis Ababa, the trip using the local bus takes two days due to the terrain! I ended up buying a ticket at the airport the next morning and boarded a small airplane instead.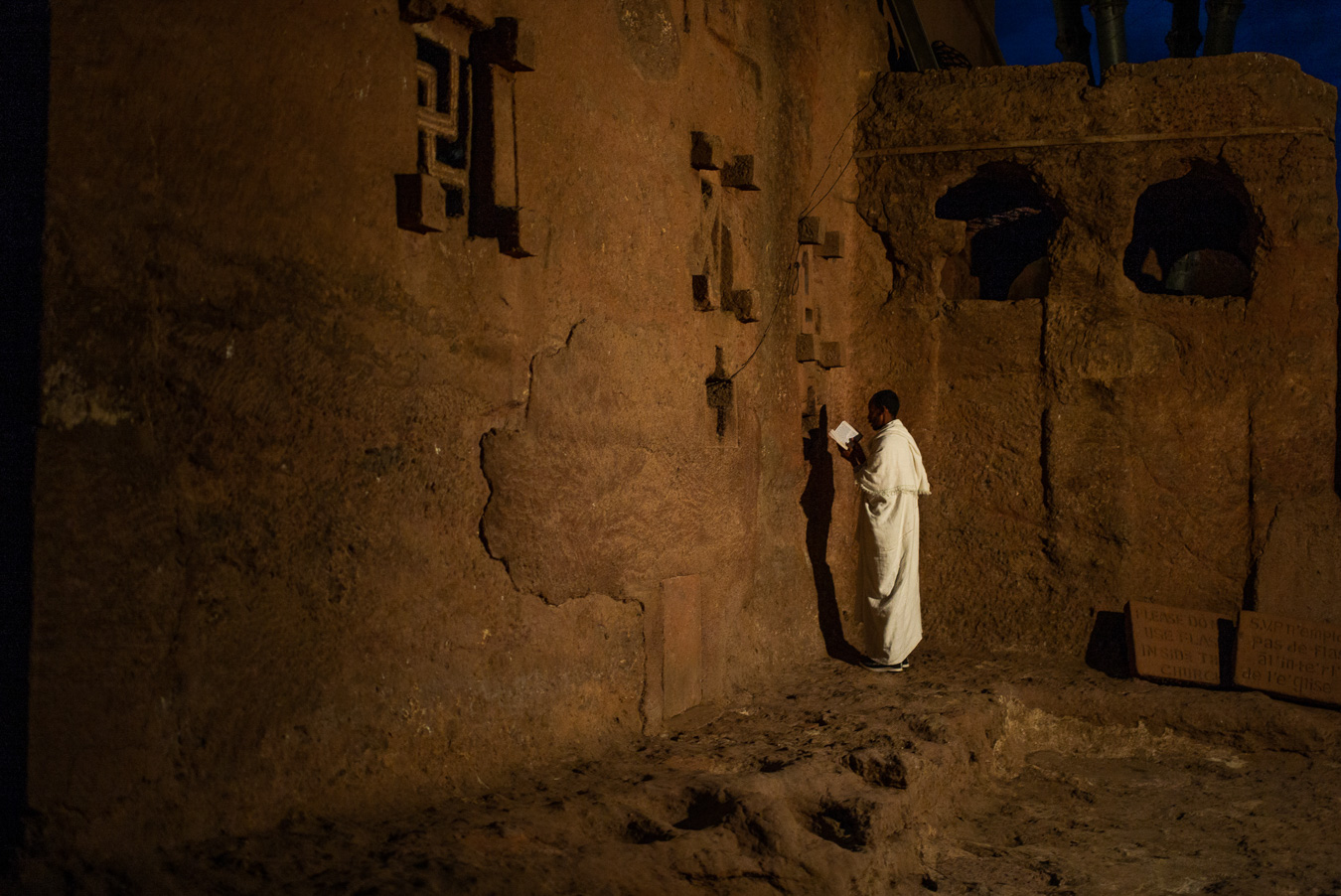 Lalibela itself was a surprise to me. It is the first rural African town I have seen in my life. The city doesn't have a distinctive boundary and within ten minutes of walk from the town centre you will be in the jungle with traditional Ethiopian houses. The other thing I found amazing is how close these churches are to each other and how close they are to the downtown area. The churches have a strange earthy vibe. The whole religious complex is a maze with secret tunnels and pathways connecting all the churches which made it a heaven for that curious ten-year-old inside me. I would spend hours exploring these tunnels and crawling my way from one church to the other. The local guard was so amused when he saw me walk past him the fifth time in the same afternoon.
Did you choose a specific religious date to photograph? 
When I was researching for the flight in Addis Ababa, I realized I would arrive in Lalibela just one day after Orthodox Easter - one of the most significant religious festivals in Lalibela. I was so upset I would miss such an important date. However, luck was on my side and my guide Sisay (he found me on the street, while I was trying hard to figure out where the church compound entrance was) told me that the ceremonies would last for a month and I will be in time for the St George's day when the whole town gathers around the most iconic church, Bete Giyorgis.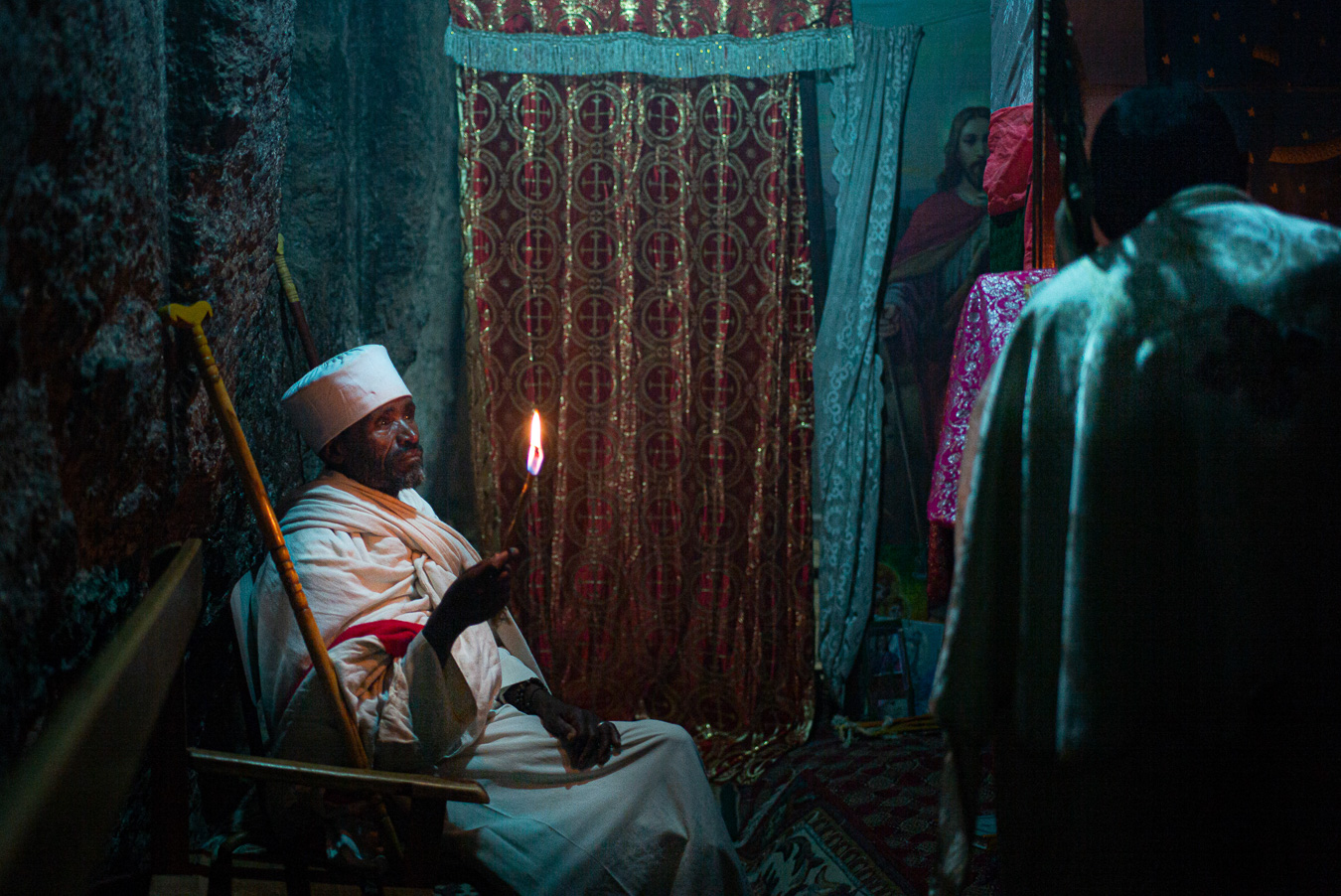 What have you learned while shooting, editing and curating this series, your first solo exhibition? 
My work has been shown in group exhibitions before, but this is a different ball game.
The biggest challenge for me is to reconstruct the story. I had such a big culture shock in Lalibela. Under that kind of circumstance, I just kept on shooting on instinct, trying to record as much of what I saw as possible. It made the curating process unique and exciting. I had to dive into the pile of my photos to discover the story, and it worked out well.
Another big challenge was the low light conditions inside the churches and during these midnight ceremonies. I was using a manual focus camera which didn't help. However, the small size of the manual focus camera enabled me to get close to the subjects for some unique perspectives.
The Hidden Pilgrimage launches 8-31 August at SUNSTUDIOS Skylight Gallery in Melbourne. In partnership with EthiopiAid and Fotoholics. Five percent of print sales twill be donated to Ethiopiaid, a not-for-profit charity raising much-needed funds for community partners in Ethiopia.