Melinda Cartmer on Giving Back for Mother's Day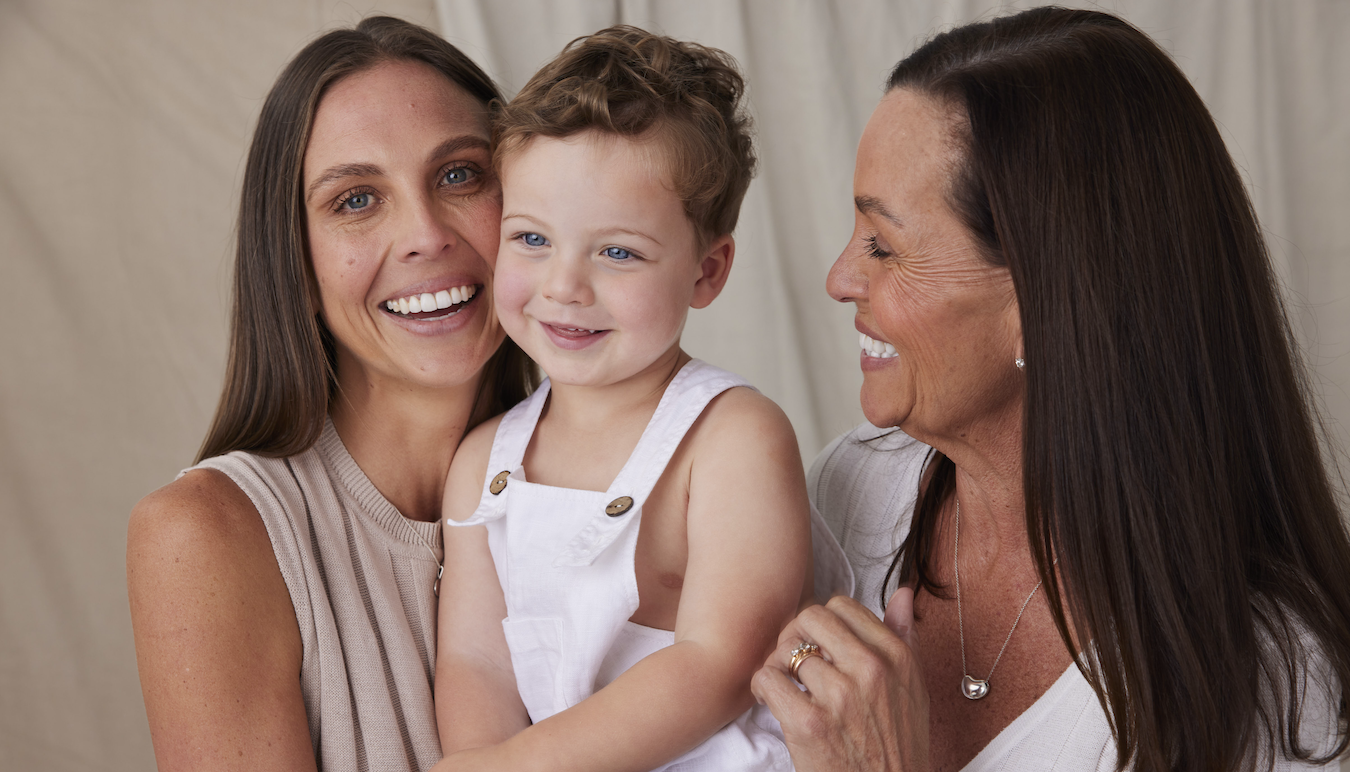 Melinda Cartmer is a photographer based out of Sydney, and for Mother's Day this year she wanted to do something special to give back. Melinda reached out to her Instagram audience to find mothers who have gone through hardship in order to give them a free photoshoot with their family. The outcome was a beautiful series of photos accompanied by touching stories.
Melinda Cartmer shares with Sunroom how she used the gear provided by SUNSTUDIOS in order to help her achieve what they did on the day.
---
In the lead up to Mother's Day this year, I organised a photoshoot to give back to families in need. I put a callout on my Instagram to connect with Mothers and their families who had had a difficult time recently and was inundated with recommendations of people who truly deserved this gift.

I reached out to SUNSTUDIOS who were so generous and more than happy to back this project by donating all the gear hire on the day.

We shot on the Canon R5 body with a RF 24-70mm f/2.8L IS lens. It was imperative to shoot with the R5 as I knew we would be shooting young kids as well as a dog on the day. I needed to be able to track the eye focus to capture moments quite quickly as they unfolded. The R5 has the ability to switch between focus modes with ease, so you can be using the Eye Tracking feature (also known as eye detection), and quickly switch back to one-point-focus for example. This is convenient when you're shooting different subjects.

The RF 24-70mm f/2.8 L IS lens is by far my favourite lens to shoot with in my normal fashion work. It is so versatile and a beautiful lens for portraits. The combination of the Canon R5 body and RF 24- 70mm 2.8L lens creates ultra-sharp images which allows for you to crop in on images in post quite easily without degrading the quality of the image.

The lighting gear we chose was the Broncolor Siros 800L Outdoor Kit with Profoto Softbox RFi 5' Octa. We went for the outdoor kit to minimise cords/cables on set. We lit the set fairly evenly, with the Octa on the left and another Siros bounced into two white poly boards on the right. This setup ensured the kids, babies and dog were lit well no matter where they decided to roam on set. Broncolor lights are fast, reliable, and easy to use. Making them a perfect fit for this shoot.

I'd like to say a special thank you to SUNSTUDIOS for helping me bring my project to life.
---
Emma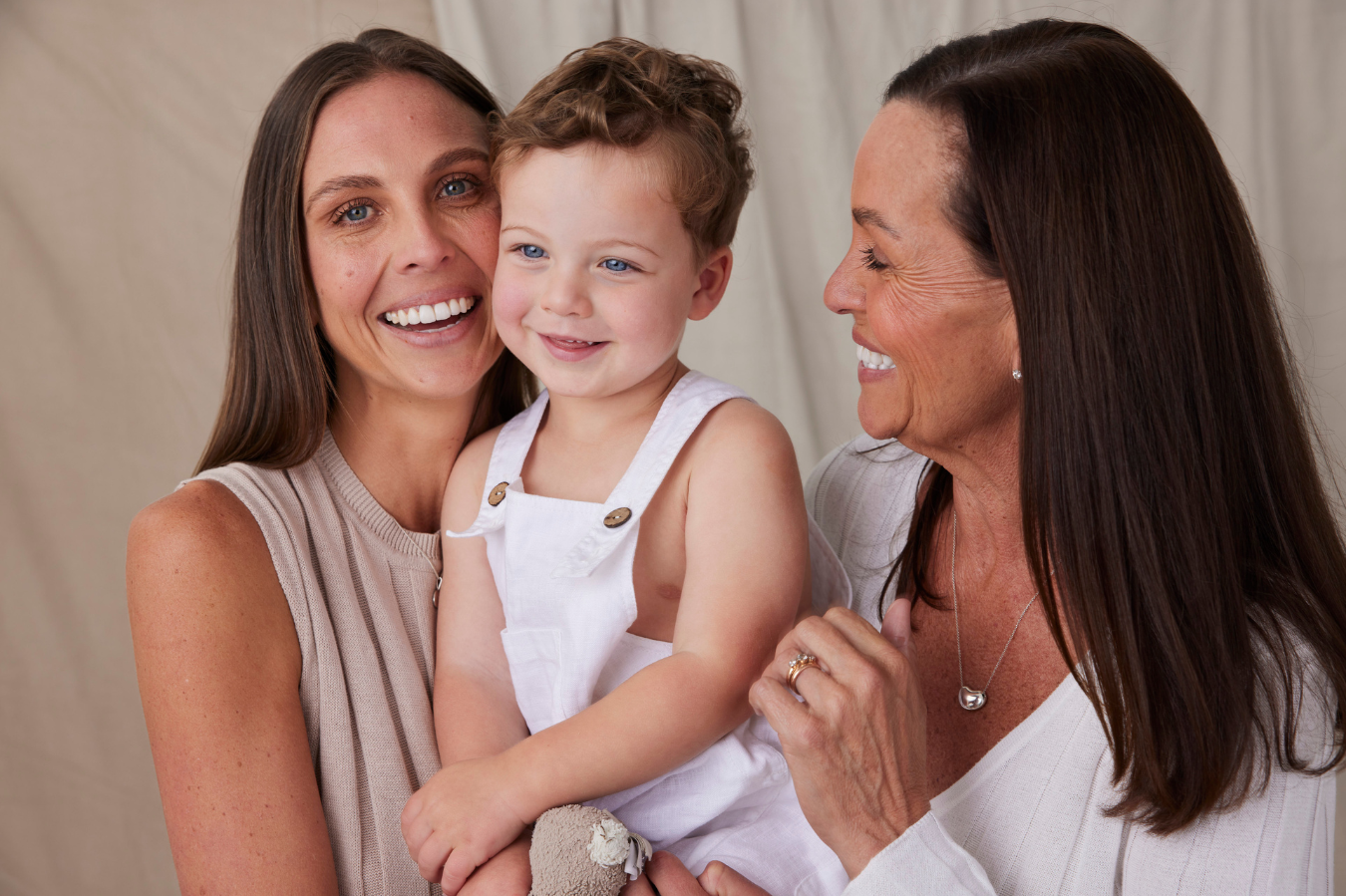 This is Emma, her Mum, Nikki, and her Son Charlie.

Tragically, Emma's husband, Joey, passed away in March this year after a 2-year battle with cancer. He was 34 years old.

Despite what Emma and her family have been through just recently, they came into the studio and radiated love and light.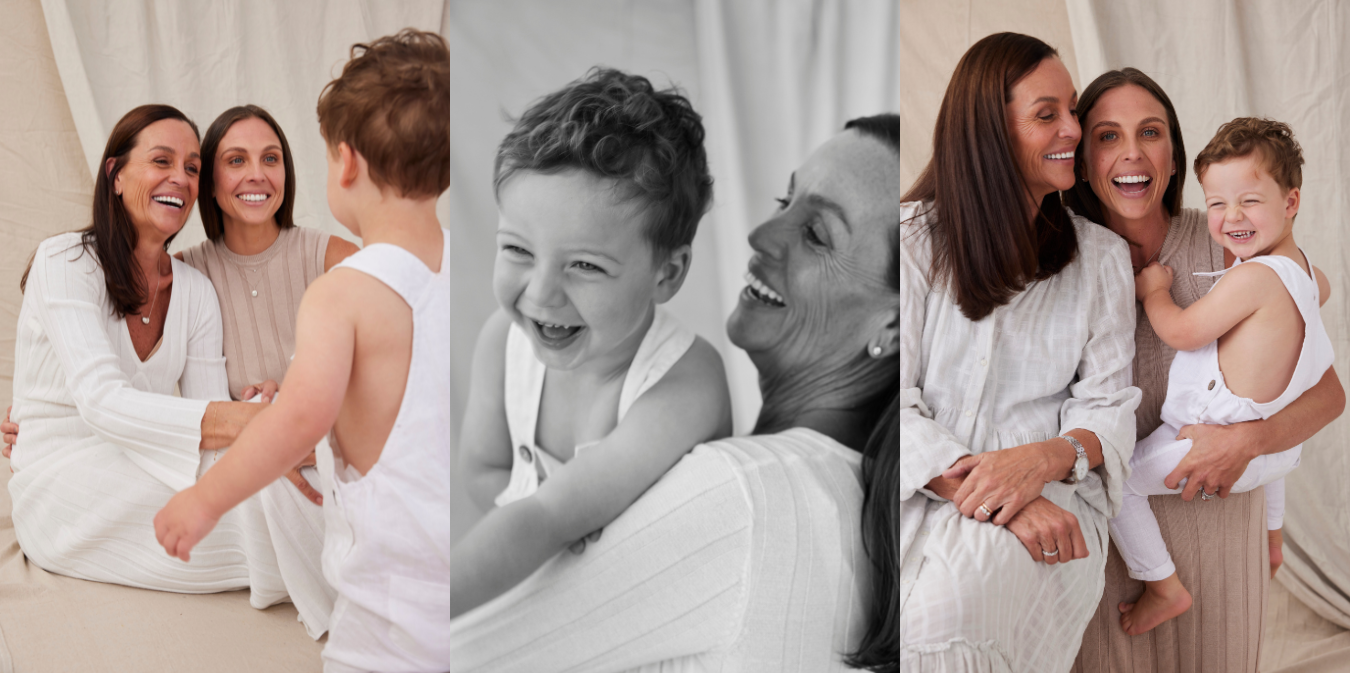 Charlie was an absolute character, and Emma told me that he looks just like his Dad.  
---
Hannah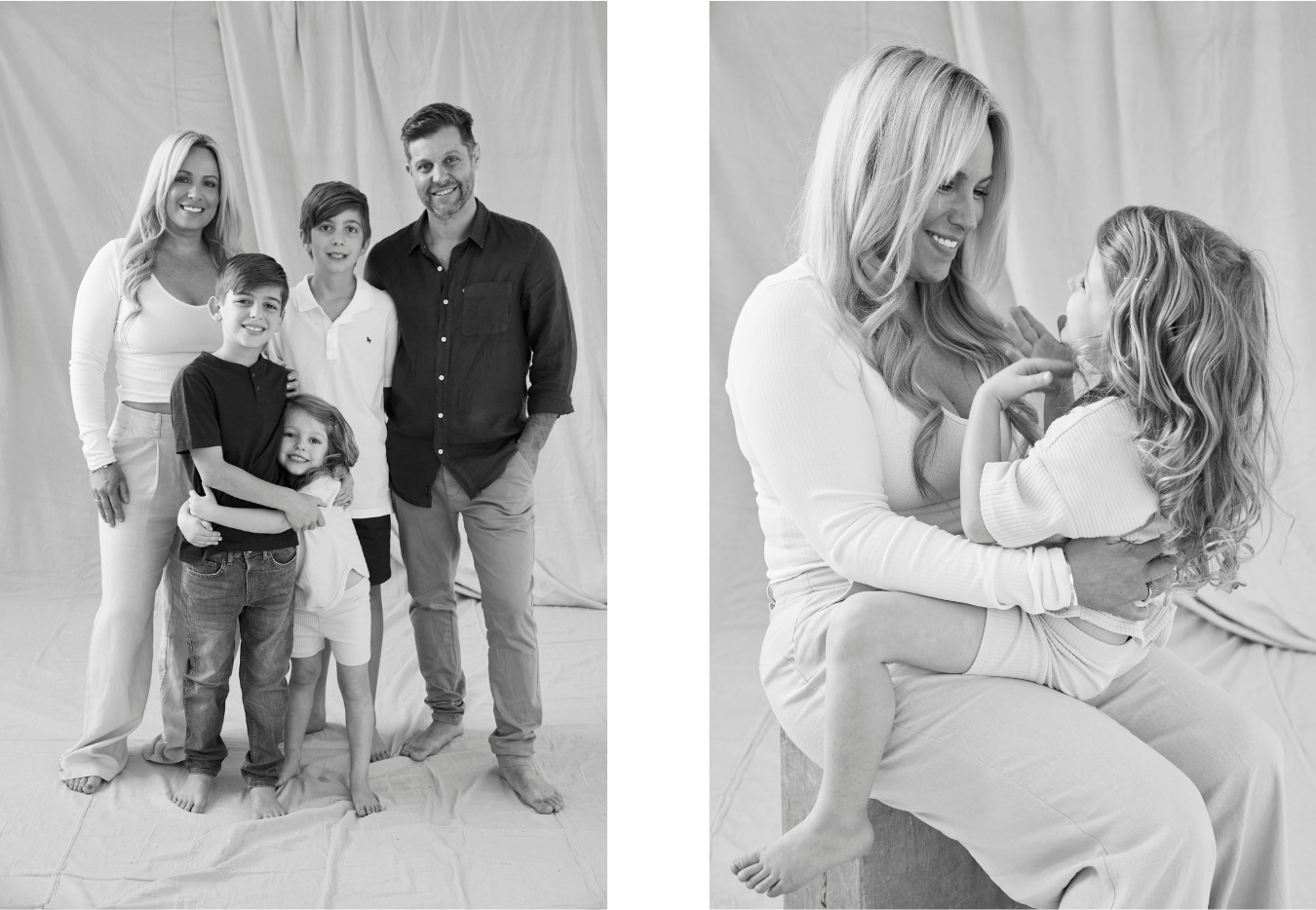 This is Hannah, with her husband Stuart and their three beautiful kids, Lucas, Beau and Camilla.

Hannah runs a successful business, The Social Butterfly Agency, cares for her three children who are super cute and neurodivergent and manages her Mum in palliative care.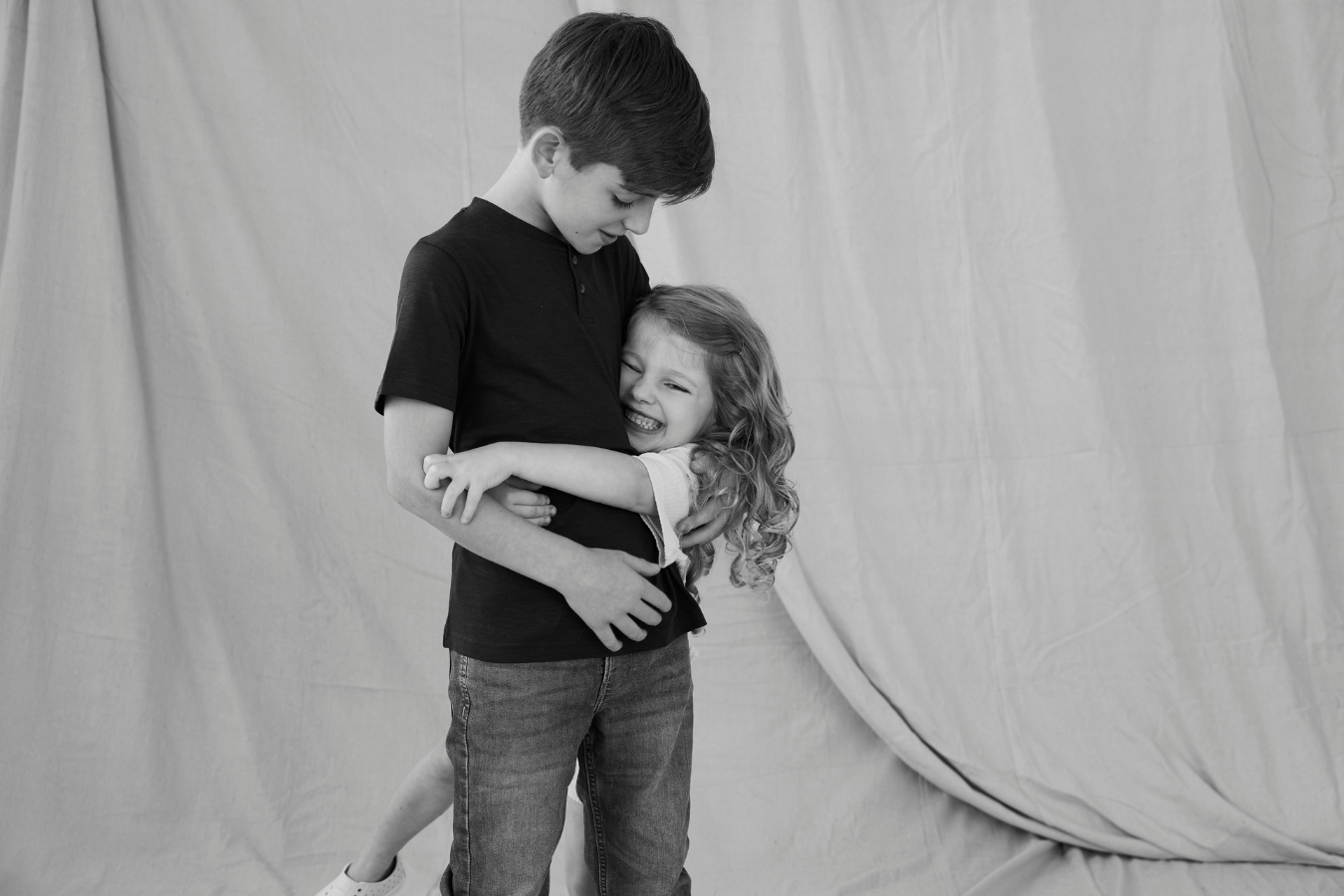 I was so happy to capture these moments for Hannah and Stuart, they are such a beautiful family who carry on with life no matter what it throws their way.
---
Jacqui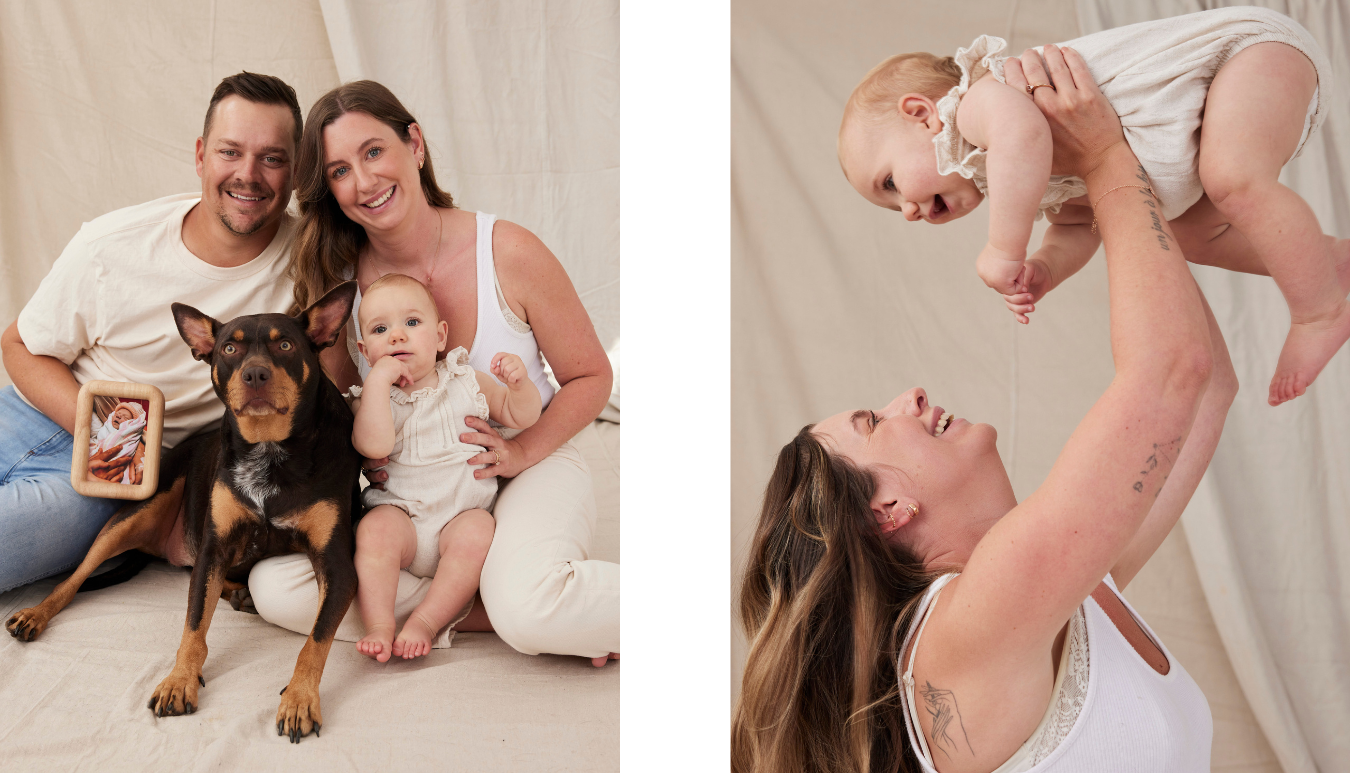 This is Jacqui with husband Mitch, daughter Airlie, and dog, Finn. In the photo frame is a picture of their gorgeous boy River.

River tragically passed away shortly after he was born. They knew River had a heart disease before birth. He was given a 95% chance of surviving after surgery, but devastatingly, his heart was worse than the doctors thought and after a 4-hour battle he did not survive.

Jacqui didn't get to hold her son until he had already passed away.

5 months later, Jacqui and Mitch fell pregnant with their gorgeous daughter, Airlie, who is now 10 months old.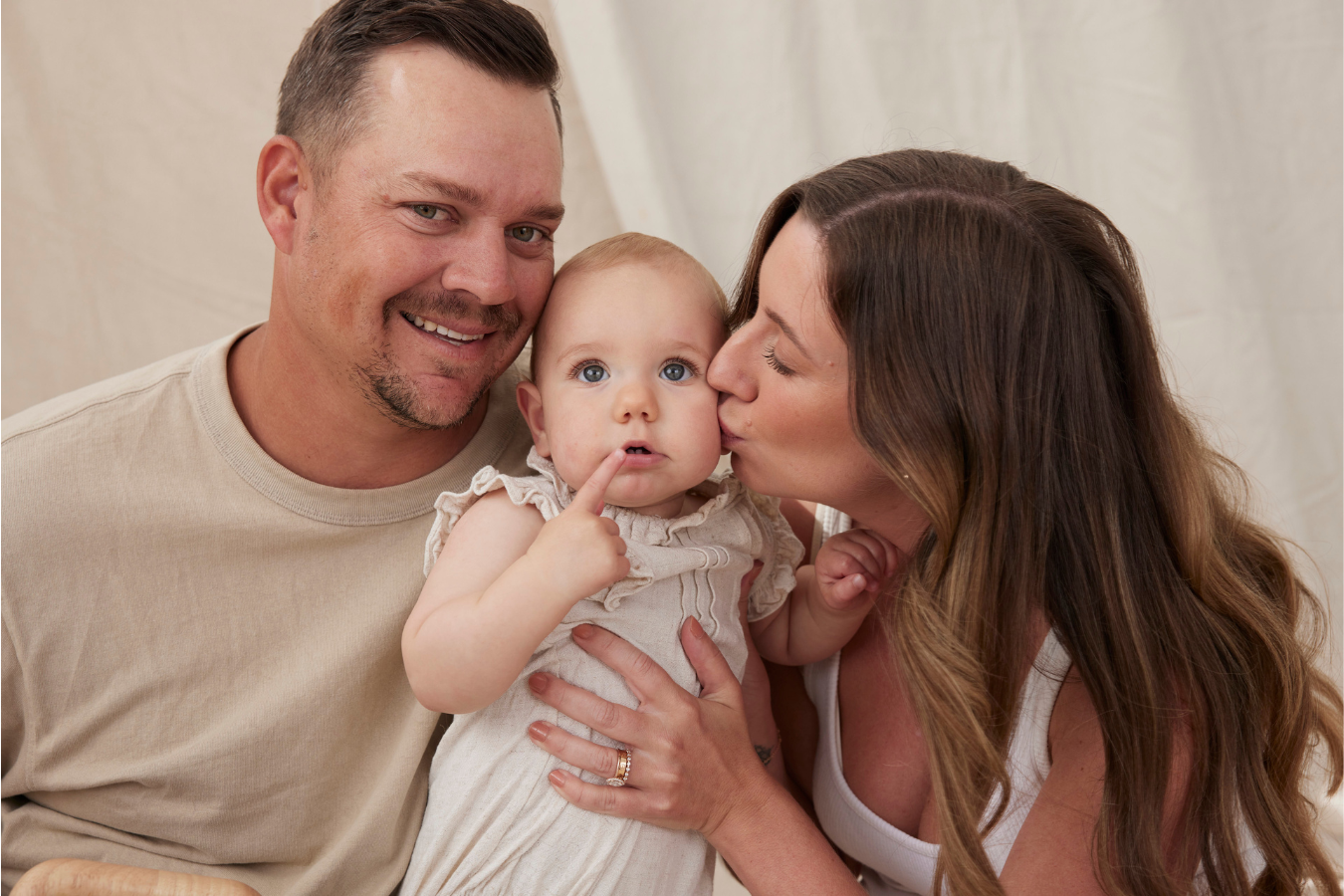 Airlie is full of character, and she is not far off walking at just 10 months old! We were running around the studio trying to catch her most of the time! Lots of laughs were had!

I've been told that Jacqui is constantly giving back to friends and family despite what she has been through. I so enjoyed spending time shooting this beautiful family.
---
Vicki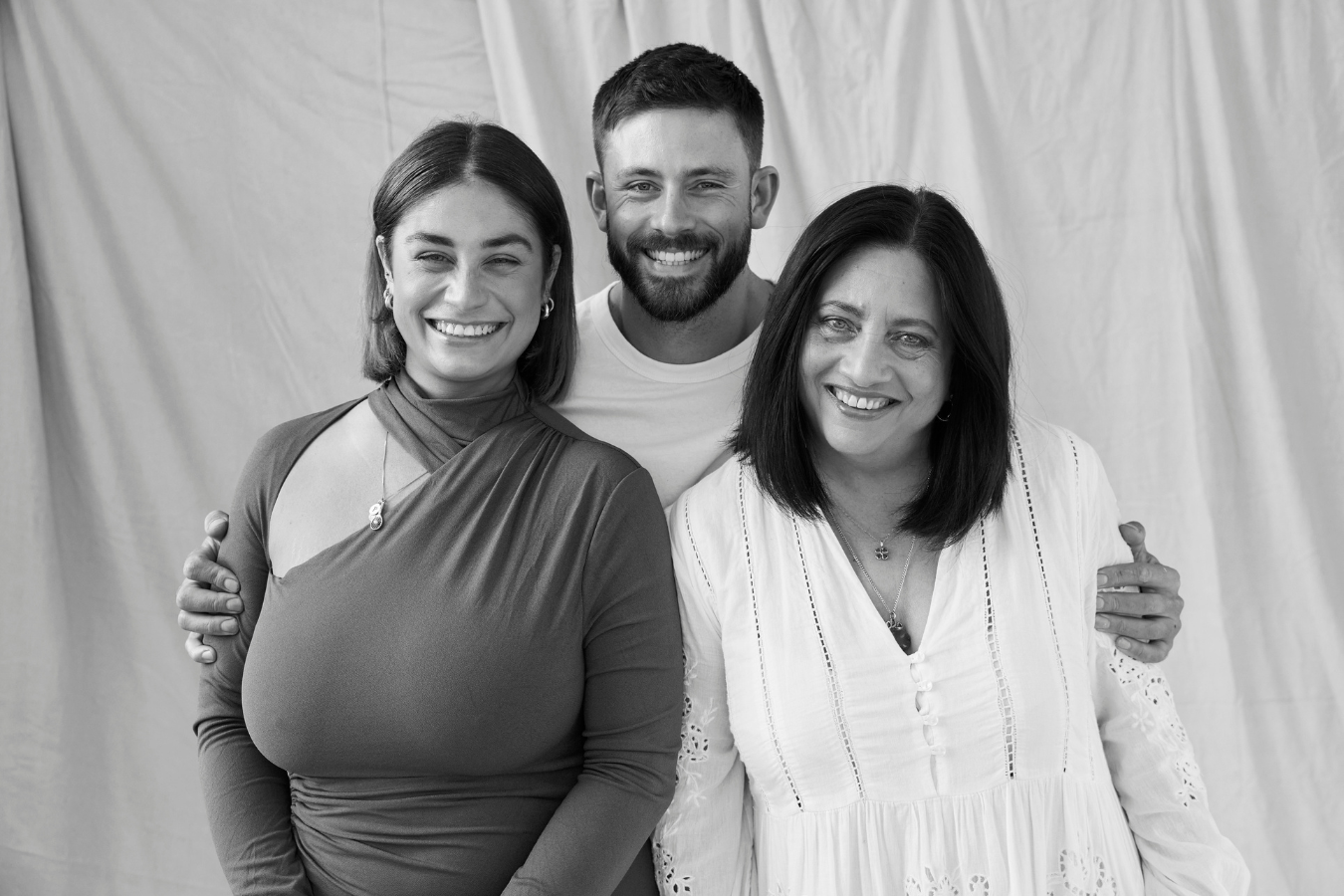 This is Vicki with her daughter, Paige, and son, Thomas.

You wouldn't know it if you met her, but Vicki hasn't had an easy life. Vicki has worked as a nurse since she finished school and single-handedly raised two children after a challenging marriage.

A few years ago Vicki battled brain cancer and shortly after her operation, her father sadly passed away.

You would think this is enough for one person to go through, but Vicki was also in a terrible car accident recently.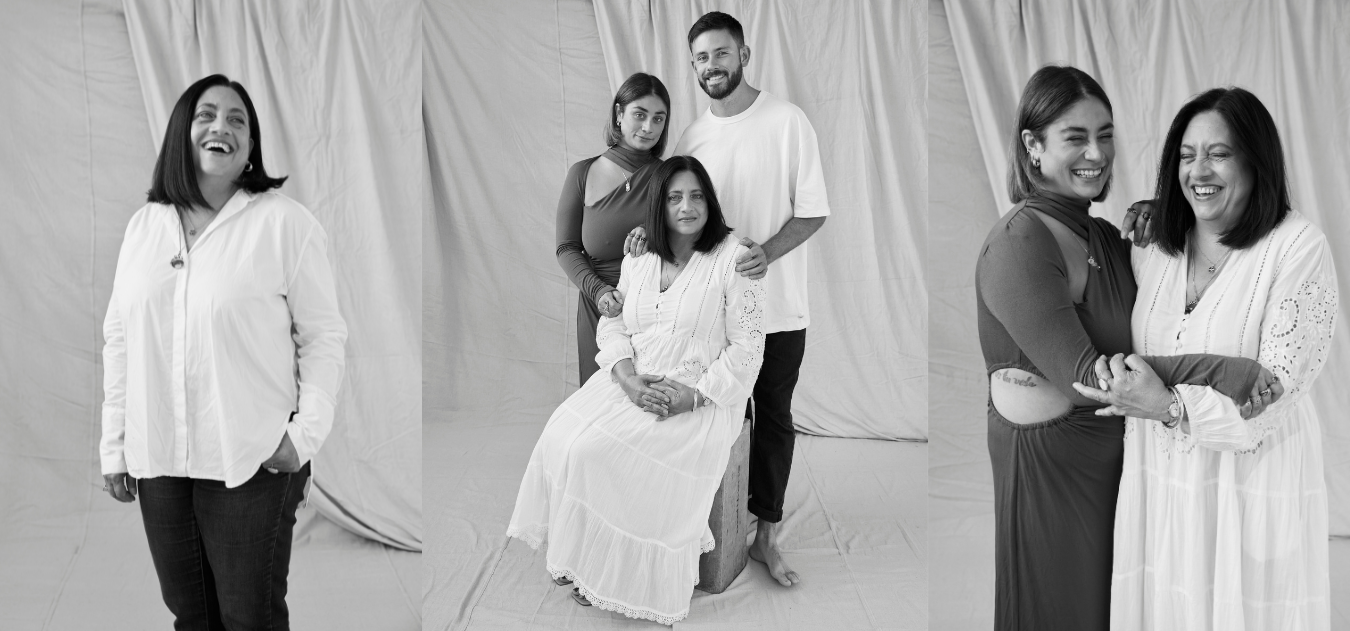 ---
Credits
Photography/Production:
Hair and Makeup:
Photo Assist:
Photography Gear:
Studio: