Capturing the Magic: Mushroom Creative House Shoots Fatboy Slim Concert with EOS C70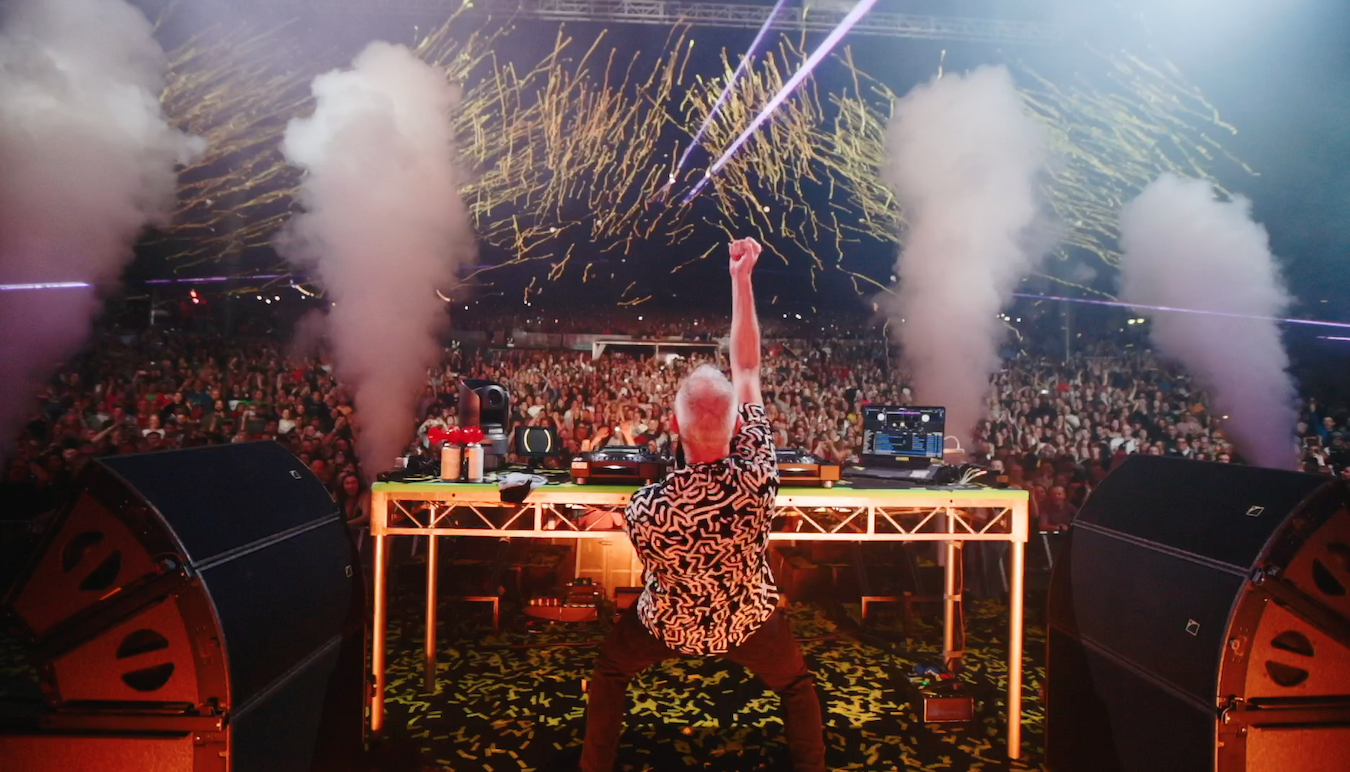 Experience the pulsating energy and striking visuals of a Fatboy Slim gig, captured through the lens of video directors at Mushroom Creative House, Brian Coxall and Liam Pethick. Delve into their creative process, technical challenges, and the remarkable results they achieved, showcasing the Canon EOS C70's prowess in the world of live music capture.
---
At the heart of the project was the goal to encapsulate the essence of Fatboy Slim's electrifying performance at the Sidney Myer Music Bowl. Building on their previous full-length live film from three years ago, the Mushroom Creative House team sought a fresh approach for the concert capture. 
"We wanted to distill his show into a 1-minute feature piece that would overwhelm the viewer with eye-catching visuals," Brian recalls.
A Symphony of Preparation 
With a tight turnaround time of just three days, meticulous pre-production planning became the backbone of their success. A lot of time was spent concepting with the team and throwing around ideas that would bring their vision to life. "For this project, the bigger the better, and no suggestion was too silly," Liam adds.
"One element was to include Norm (Fatboy Slim) as a literal larger than life character looking down at his audience, commanding their attention.
We also wanted to focus on individuals in the crowd and direct them to certain movements and make use of props, so we had to map out exactly what we wanted prior to button on."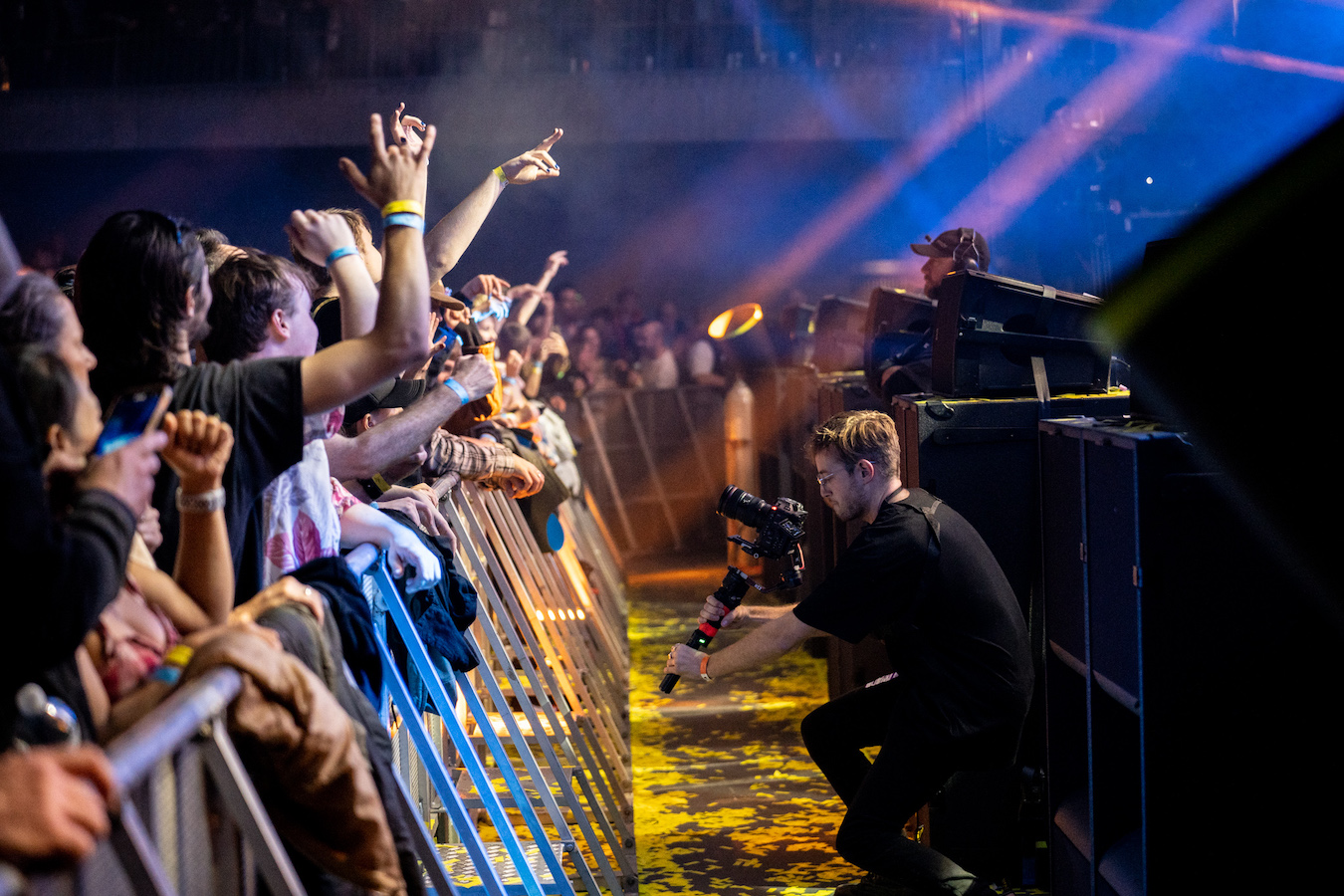 Image by Tim Lambert
They then incorporated a mash of different in-camera and post-production visuals set to a custom Fatboy Slim megamix created specifically for the video. Creating the sound bed prior to filming allowed them to previsualize the final edit within the tight turnaround time of just three days.
With such a tight turnaround, the team needed to ensure they utilised techniques and ideas that could be executed quickly and drop into the edit seamlessly. "Divide and conquer became our strategy as we delegated tasks among the shooters to ensure efficient coverage," Brian adds.
We had limited time with Norm prior to his show, so all the actions we needed from him were pre-planned and we used a stand-in to light and frame the green screen space backstage."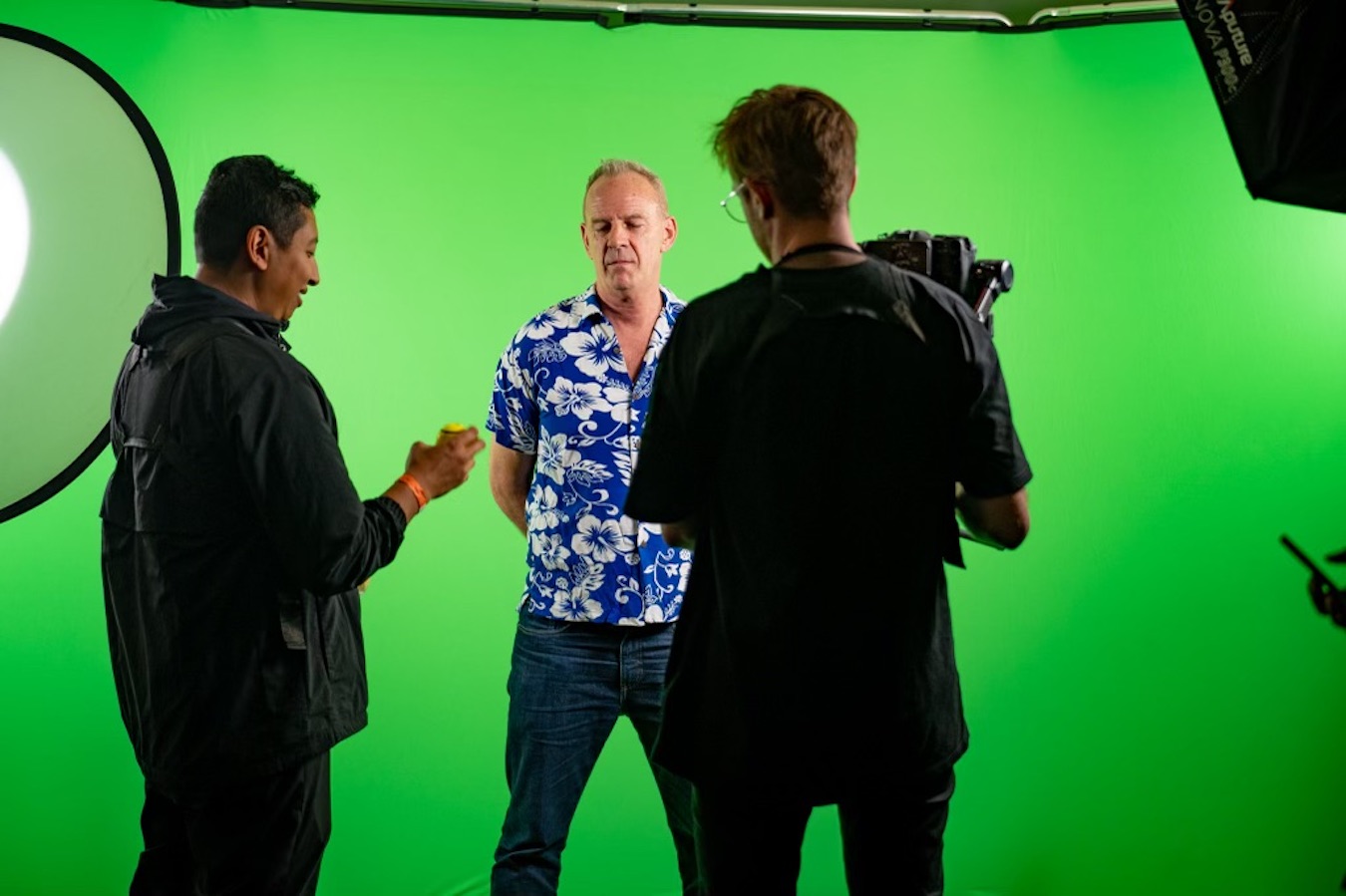 Image by Tim Lambert
A Reliable Ally: Canon EOS C70
For Mushroom Creative House, the Canon EOS C70 has proved to be an invaluable ally throughout their journey.
"We've worked with all sorts of cameras and brands from DSLRs to high end cinema cameras and we've found that the EOS C70 strikes the perfect balance for our day-to-day needs," Brian reveals.
"Our day-to-day kit features 2 x Canon EOS C70s, 2 x DJI RS2, a mixture of Canon RF and EF lenses, 360 Camera, Rode mics, Nanlite tube lights and lens prisms. We intentionally try to keep our gear small, keeping a low profile on stage and allowing nimble movement between crowds.
"Fast focusing, Canon's colour science for versatile grading, all the inputs you ever need for our level of production, coupled with a wide variety of Canon RF and EF lenses to choose from, makes the EOS C70 our most used piece of equipment in the last five years.
We have always been a fan of Canon's ergonomics and durability. When we are deep in the crowd, they can take a beating, as well as the occasional drink spill from punters. Our C70s have been everywhere with us... out of a helicopter, in sand dunes, heavy rain and even handheld whilst on a punter's shoulders."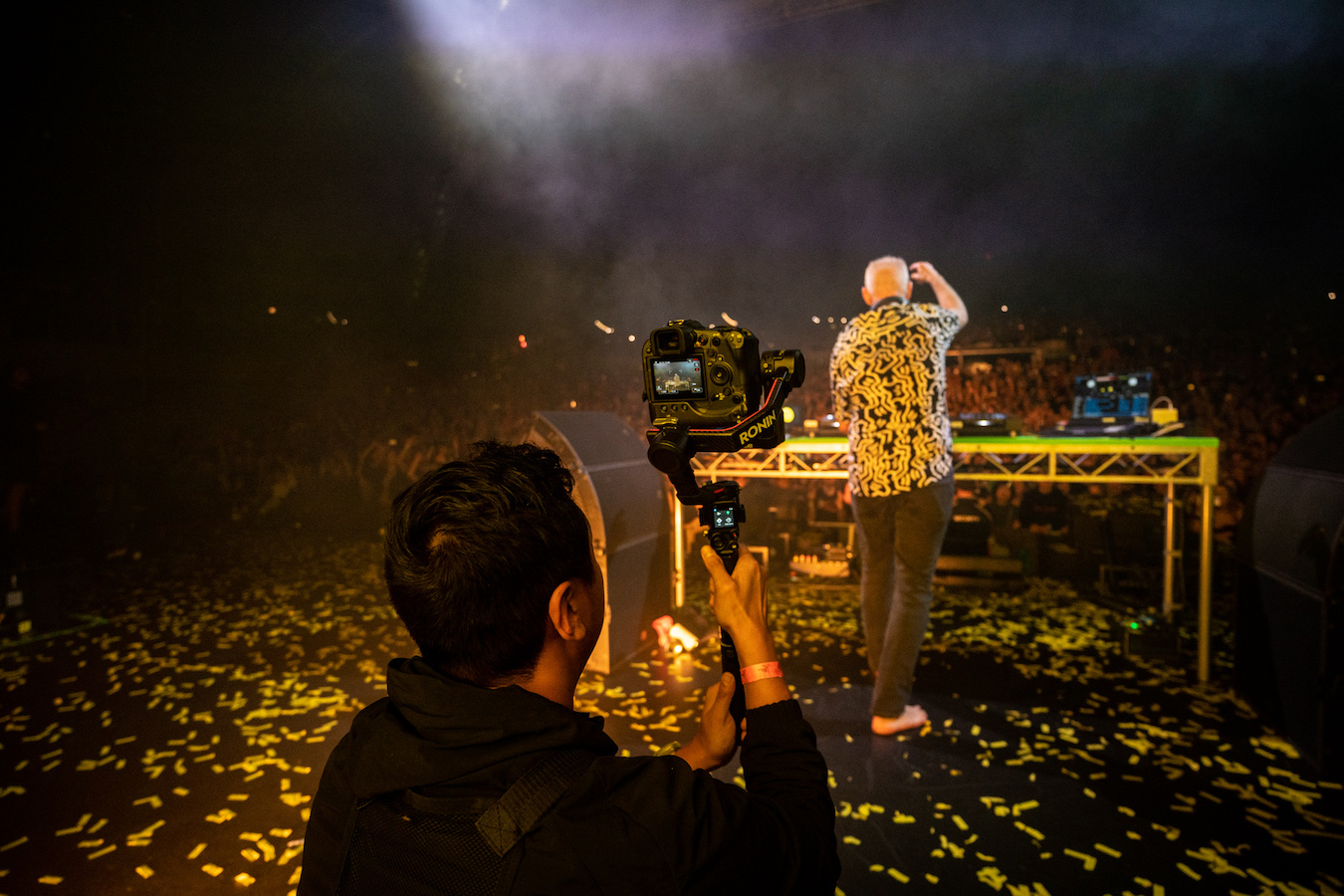 Image by Tim Lambert
The Lens Arsenal
When it came to lenses, the team relied on their trusted favourites for live shoots. "The RF 15-35mm allows us to quickly frame between wide establishing shots and tighter, intimate moments," Liam explains. "The 70-200mm EF lens captures tighter coverage shots on sticks, and the 50mm 1.2 EF lens is our choice for handheld use. These three lenses will cover us sufficiently to achieve the variance in angles we like to capture during a show."
A Resounding Triumph
Despite the tight timeline, Mushroom Creative House delivered an impressive result, a feat that left Fatboy Slim himself in awe. "You know when you said it was going to be overwhelmingly mental? Yeah, I now see what you mean. I f*cking love it," Fatboy Slim told the Mushroom crew.
Reflecting on the project, Brian and Liam acknowledge the challenges they faced but revel in the satisfaction of a job well done. "It was so good to hear that feedback as it was challenging to finish the video with such a quick turnaround. There were moments when we wished for more time and certain changes." Brian admits. "But with his feedback in mind we left his dressing room smiling and joined the dancing crowd. Overall, very successful output!"
Interested in buying or hiring the Canon EOS C70?