In the studio with Isamu Sawa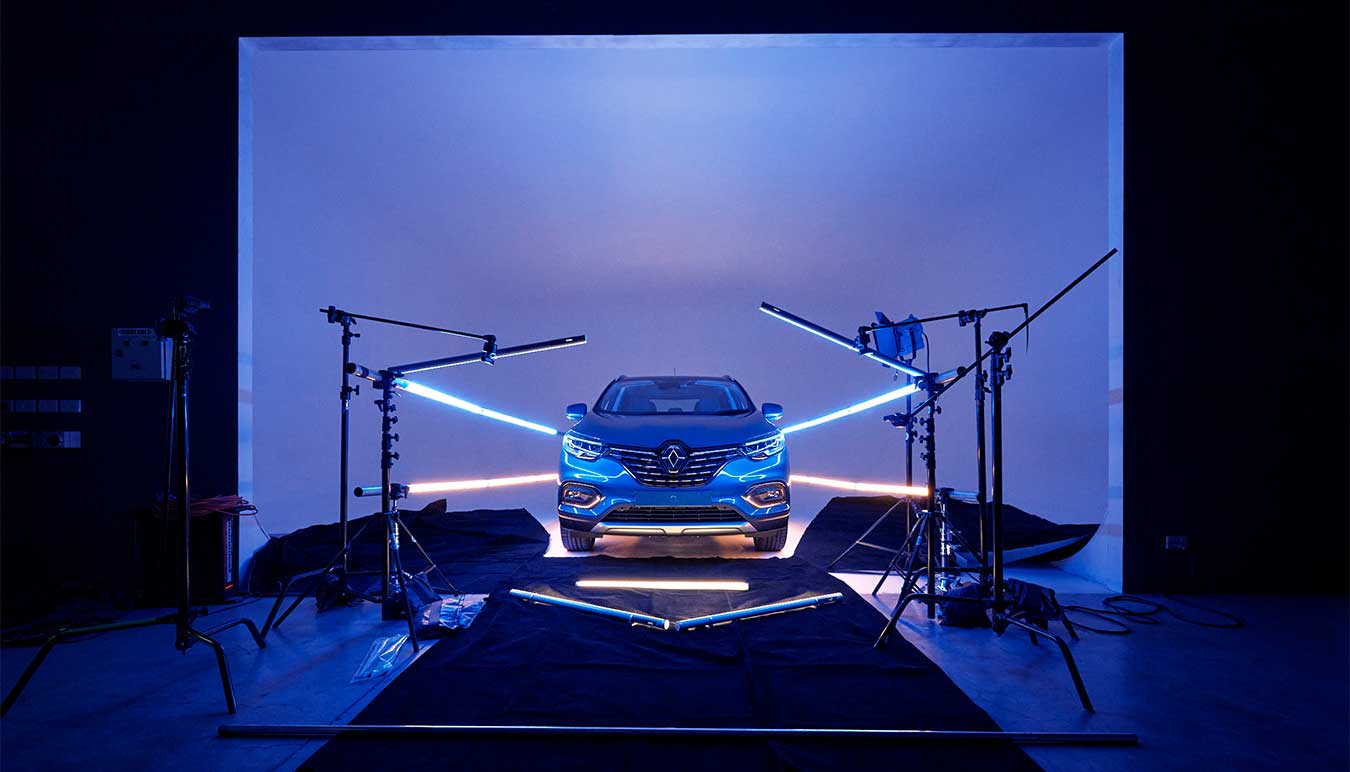 Isamu Sawa's life-long obsession with photography's artistic and technical challenges has made him a leader in his field.
He recently spoke to Sunroom about the gear that fuels his practice and keeping inspired over a lengthy and successful career.
---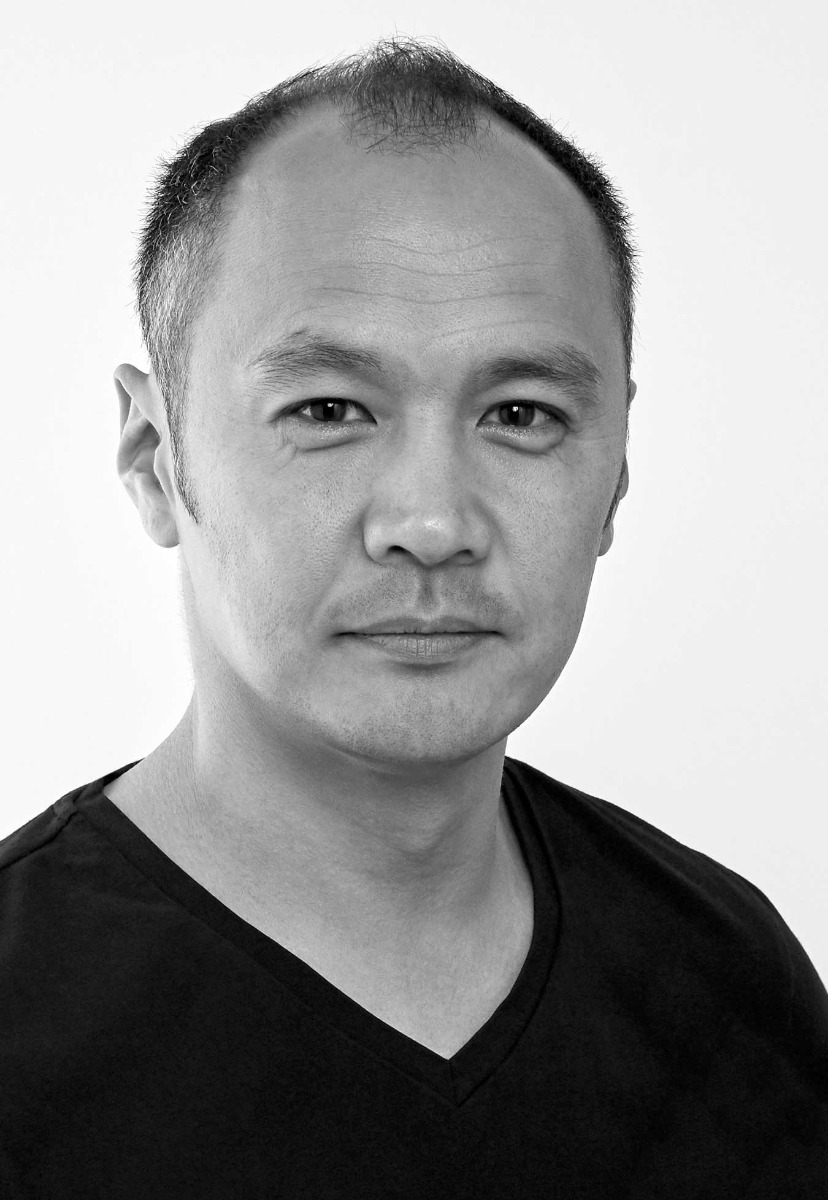 It seems that with a photojournalist father, you were pretty much born into photography. Do you remember much about what your relationship to the camera was like growing up, and when you noticed it could be meaningful or important to you?
Yes, I was literally like the "Fuji baby" commercial - born with a camera in hand.
It wasn't so much the relationship with the camera, but a more intimate connection with my dad Peter (Tamisuke) Sawa that I remember and treasure the most.
Photography was like magic, and he was my hero. He was like a (photographic) magician, teaching me all his "magic tricks" in the darkroom. It was my first hobby from a relatively young age, and I was often referred to as the "little shutterbug" -  obsessed with photography.
Thirty-eight years on and I am still shooting. Dad passed away three years ago, and I miss him dearly. My purpose now is to continue his (photographic) legacy.
I understand you moved to Australia at age 9 and owned your first camera at 10. This must have been a potent time for you, discovering a new place and purpose.
My family of six (mum, dad and four young boys) immigrated to Australia from Japan in 1982 and moved to a country town called Orange, in Central West New South Wales.
It certainly was a culture shock - especially when I had a minimal grasp of the English language. Picking up the camera shortly after - a Yashika 35 Rangefinder - certainly gave me a purpose and a way to explore my new surroundings and express myself creatively.
Australia, unlike Japan, was a "land of opportunity" and my parents wanted to give us all better life opportunities - they certainly did that.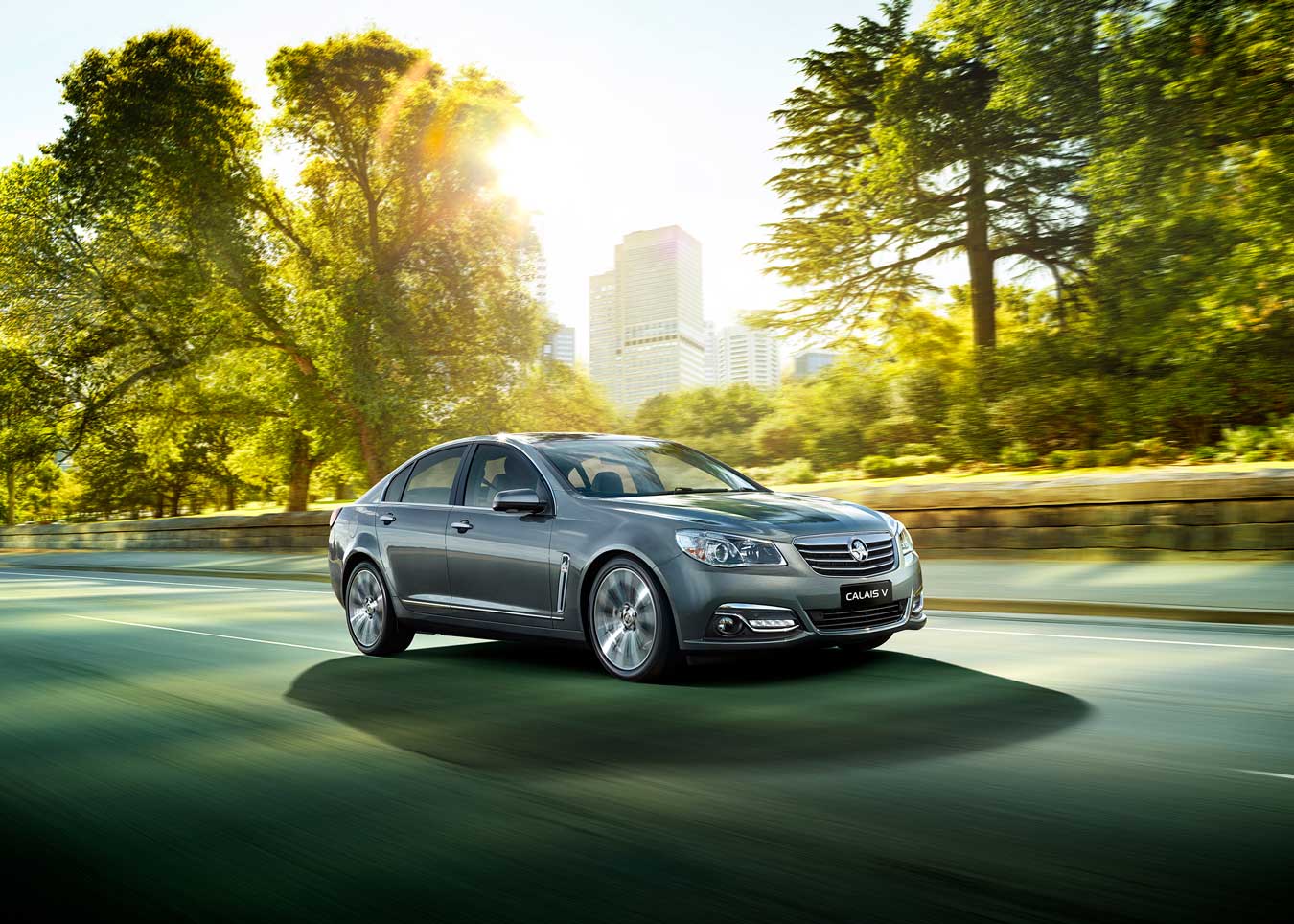 Campaign work for Holden by Isamu Sawa.
Before finishing study you left to assist John Gollings. What did you get out of making an early jump into the professional world?
During my second year of Bachelor of Arts in Photography course at RMIT, I was introduced to renowned Architectural Photographer John Gollings and his wife Kate Gollings - a portrait photographer.
After some freelance work over the holidays, they subsequently offered me a fulltime job as their assistant. I deferred my third-year studies and worked for them for the following two years - I never went back to finish my degree.
That early jump into the professional photography environment was invaluable. I learned not only about commercial photography and technique but also how to deal with clients and art directors.
During my stint, I often shot on behalf of John, so I was more than an assistant, rather like a "second shooter". This meant that I had to work with his clients and tackle all sorts of briefs.
I was never good at still life photography - almost failed the subject at Uni in fact - but being exposed to the genre whilst working for John meant that I got really good at it.
It's ironic that these days (unlike my uni days) I now specialise in, and am known for my still life work.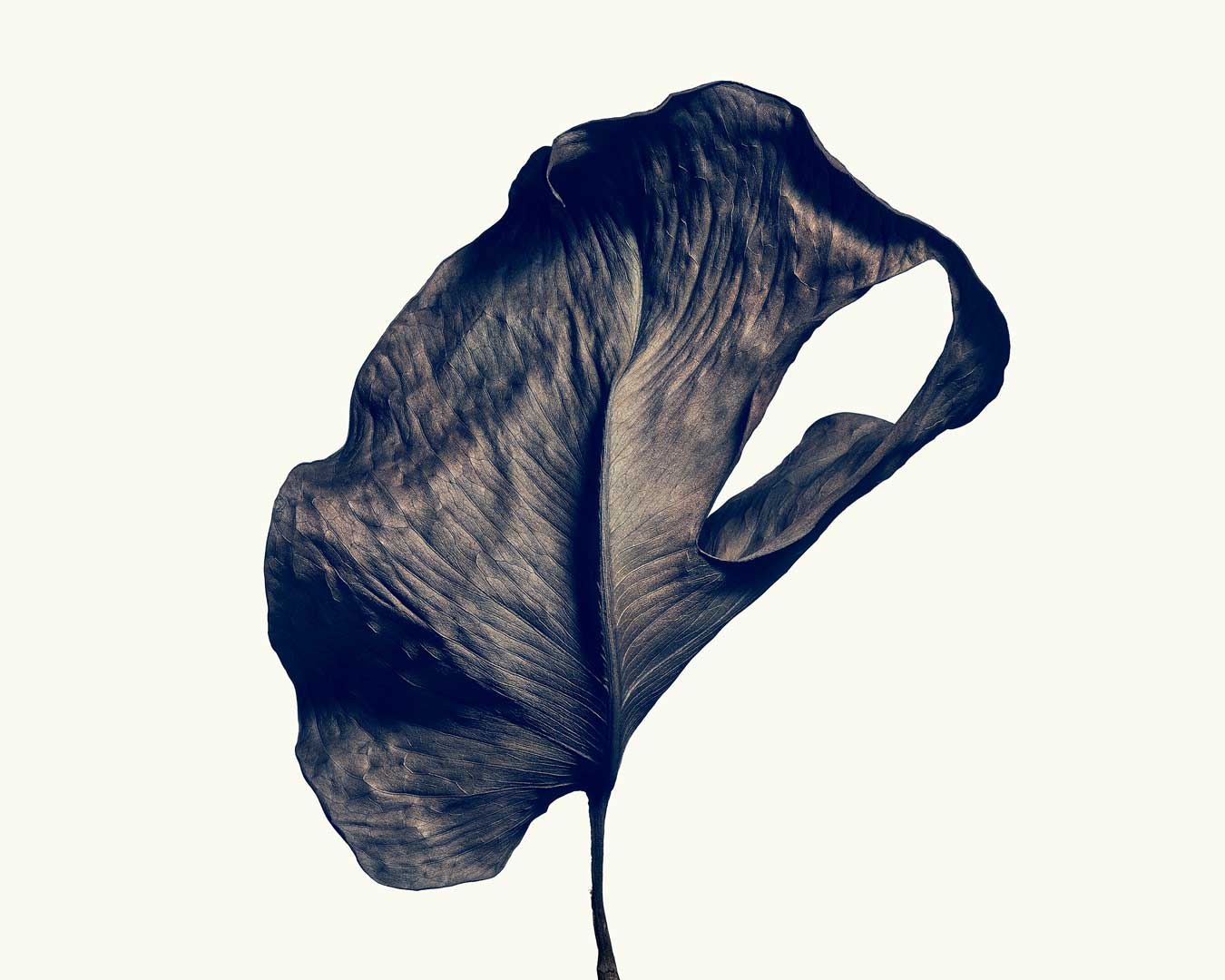 Monstera, by Isamu Sawa from the series Without Water
You shoot everything from portraits, cars, product and still life. Your work is diverse but still specialised – it never feels generalist. Is that because of overarching values you apply across your work or is it pure super-human work ethic developing a depth of knowledge and commitment to each genre?
I've been shooting professionally for 25 years, so I've had the opportunity to explore and master many genres of photography during that time.
Earlier on in my career, I was also a rock and roll photographer and a DOP shooting music videos!
Whenever I approach anything in life, I always want to be the very best I can be and never dive in half-hearted. It requires passion - a trait that my parents instilled in me.
Of course, work ethic and commitment is essential and plays a role - I've never dived into anything if I know that I cannot commit 100%. The industry has also changed over my time. So I've adapted to the ever-changing environment; which has contributed to my vast capabilities.
I am also a believer in grasping "life-changing" opportunities when they come along. Before my foray into automotive photography, I had never shot a car before let alone assisted a car photographer, even though I always liked cars. After shooting an engine for a client as a still life job, they gave me a chance to shoot a full car campaign. I literally "s*&% myself" when I got the job, but I dived right in; committed - the rest is history.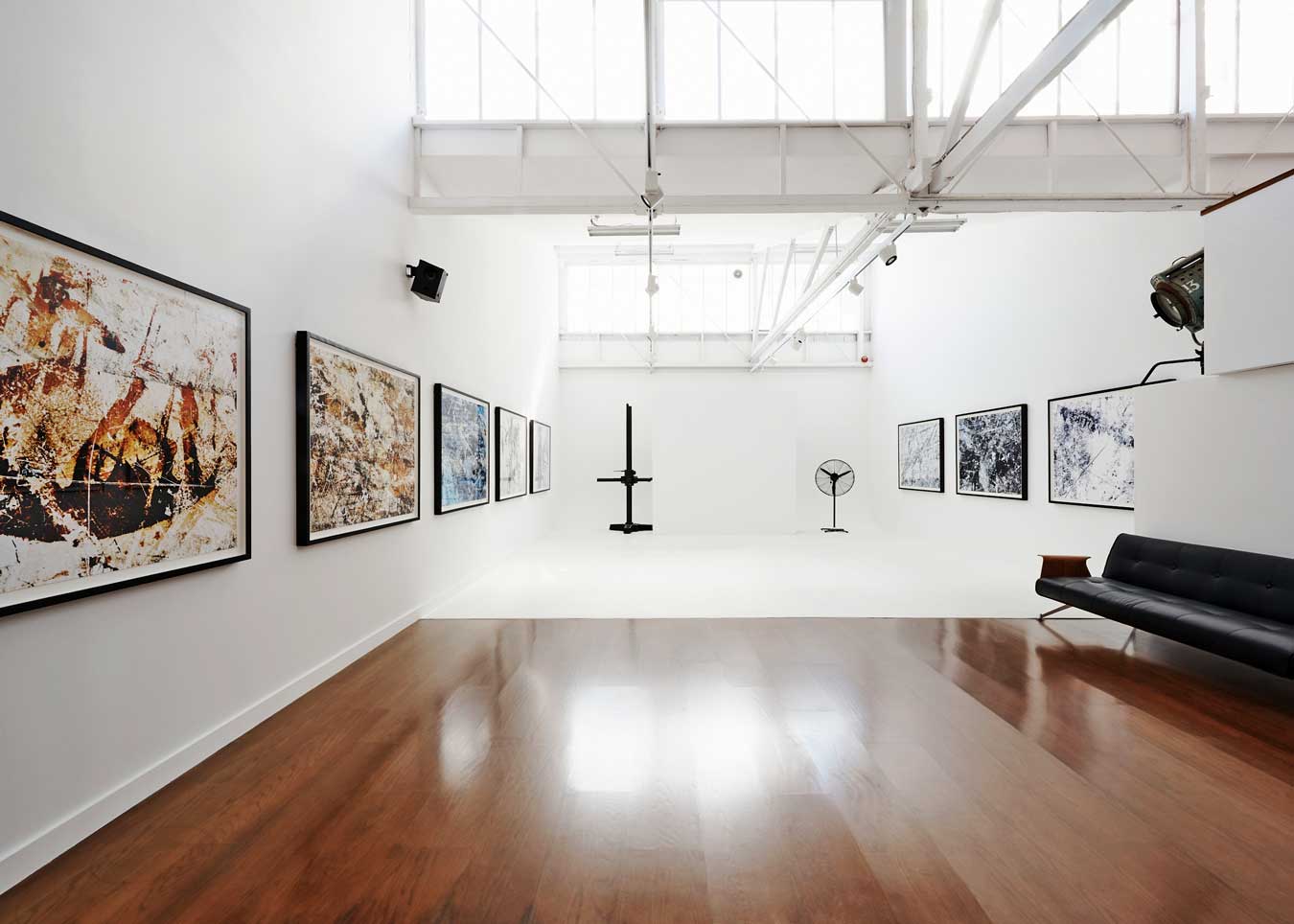 What was your vision for your own studio when you had an opportunity to build one?
I've had my own studio for over 20 years now. It was built to my specs by my landlord after committing to a long term lease; which we now own. My initial vision was pretty straightforward  I wanted a blank white canvas, a flexible space that could accommodate a vast uninterrupted shooting area.
Offset to one side; an office area, darkroom, bathroom, kitchen and bedroom (I initially lived there). It's an old North facing saw-toothed warehouse with high ceilings: 6m at the highest end. So it has beautiful daylight.
I can drive my car in so it's also like my own "Bat Cave".
My initial blank canvas design has paid dividends in recent times, accommodating two of my solo exhibitions. It's now a hybrid space  a photography studio, art gallery and a place to hold birthday parties for my young daughter ...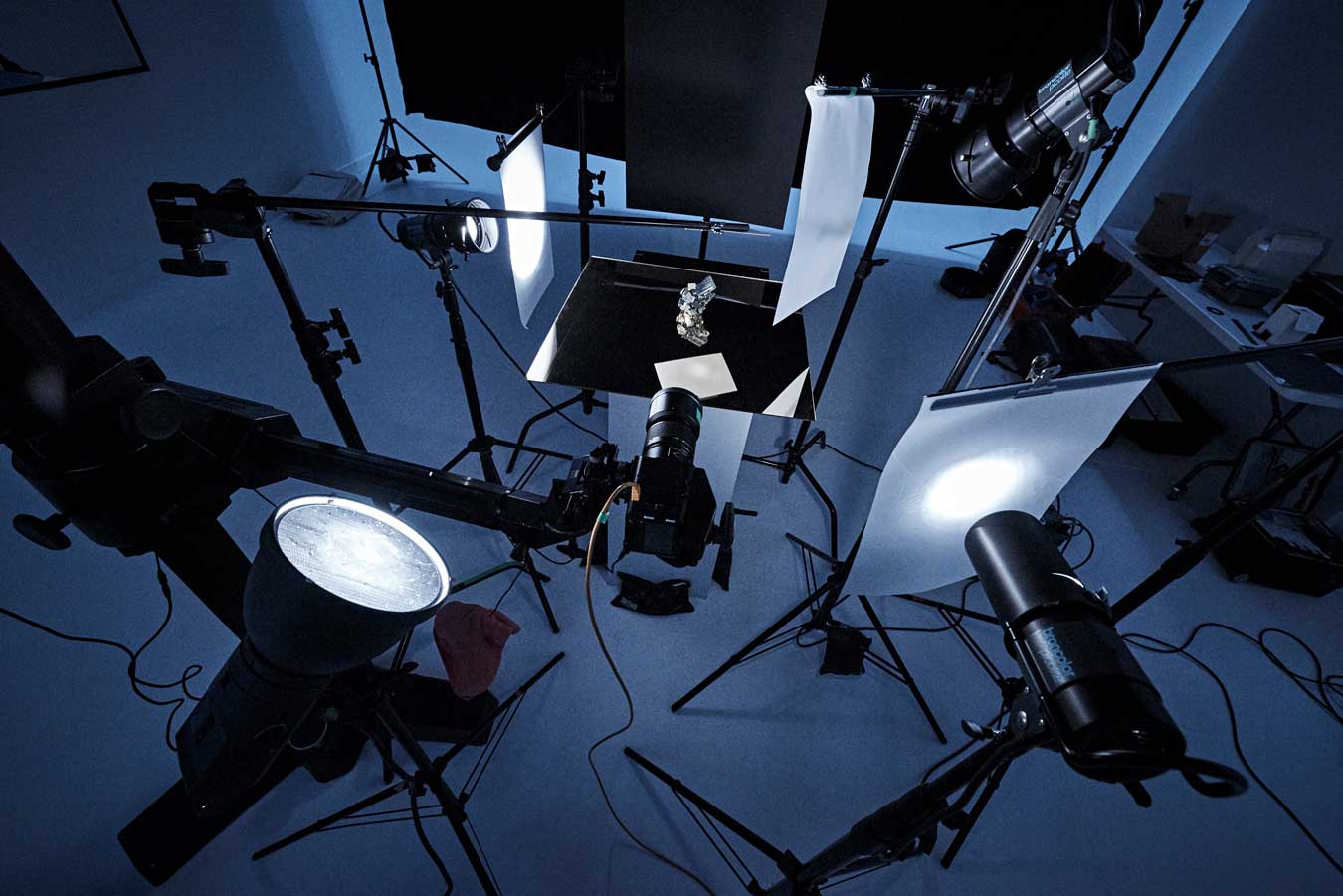 Isamu Sawa's still life set up, involving many Broncolor Picolites.
What is your favourite gear that helps you in your work?
My Phase One XF IQ3 100MP and Broncolor Picolites! The Phase for its incredible image quality and focus-stacking capabilities which is crucial for my workflow these days.
The Picolites combined with the fresnel attachment is my most "go-to" piece of lighting equipment when shooting still life. There is no equivalent light source (that I know of) that gives me the flexibility, accuracy and control, especially when it comes to macro-photography.
The Foba ASABA studio stand and Arca Swiss CUBE tripod head are also invaluable for my studio-based work for overall stability. Other than that, I use and own Broncolor Flash gear exclusively; as well as Brocolor HMI and tungsten fresnels for my studio-based car work.
Any specialised equipment which I don't use regularly, I just hire; such as the Astera Titan LED tubes from SUNSTUDIOS.
My most recent addition to my studio, however, is a bright orange, retro '70s record player to spin my ever-growing collection of vintage records during my shoots.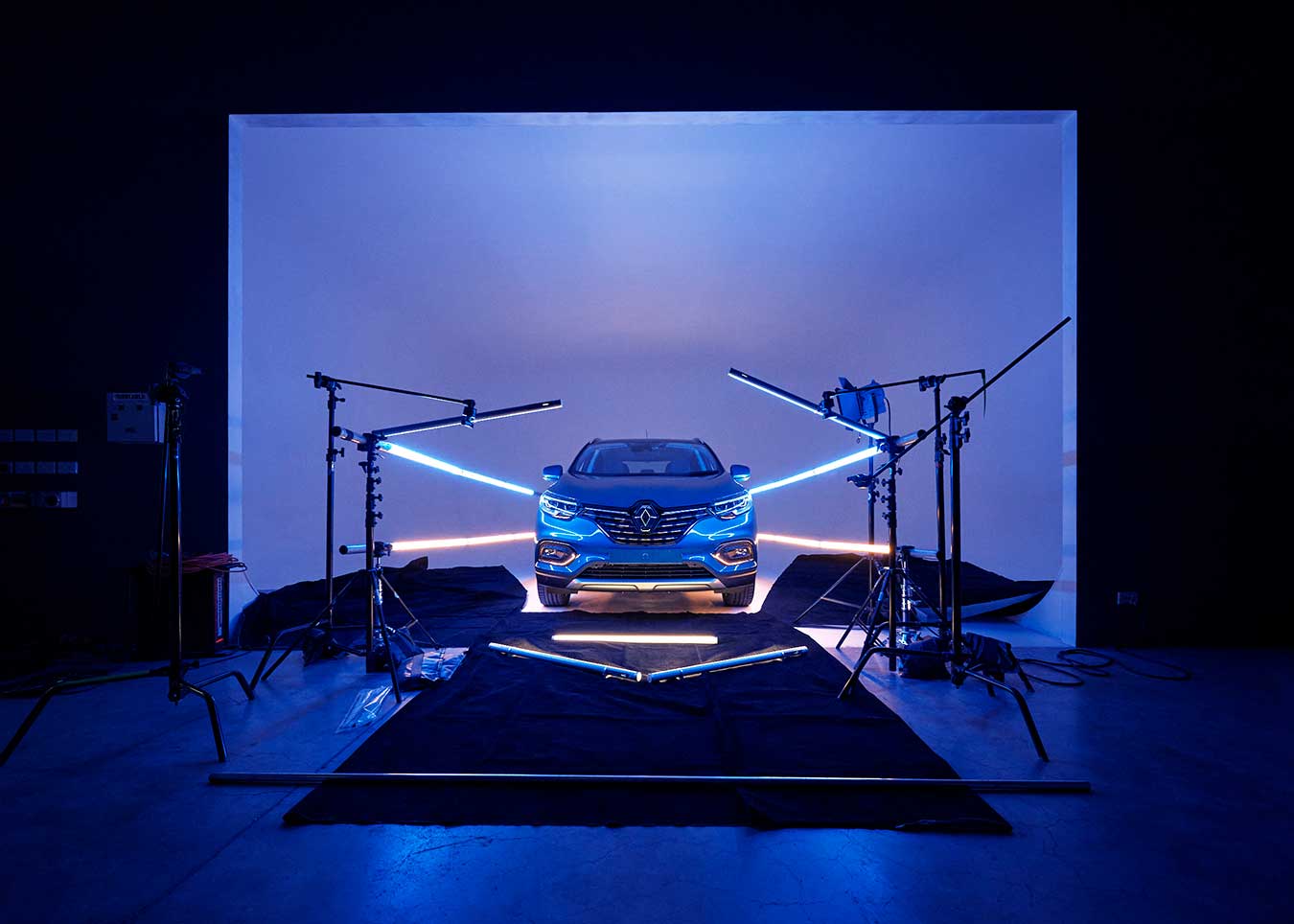 Behind the scenes shooting the Renault Kadjar with Astera Titan Tubes, by Isamu Sawa.
Beyond skills, another huge ingredient in a successful career is sustained interest and inspiration. What keeps photography interesting and challenging for you?
That is an interesting question.
For someone who has been in the industry for a while, it's definitely the challenges that keeps me sustained - trying to create imagery that is unique enough to stand out as an individual artist.
As I mentioned earlier on, I've had to adapt over the years to remain relevant as the industry changed, forcing me into other genres. Earlier in my career, I was really inspired by the "Super Photographers" of that era. Photographers such as Richard Avedon; Irving Penn; Albert Watson and Helmut Newton - I admired and wanted to emulate.
Then came automotive photography and I was inspired by mainly German car photographers and their stunning advertising work. These days, it's a little harder (for me) to find inspiration from other modern-day photographers because we are inundated by their imagery across so many platforms every day. It's not a reflection on the great work that many photographers do - it's just more difficult to stand out as a truly unique individual photographer these days. So I find myself inspired by other genres such as music, nature and art.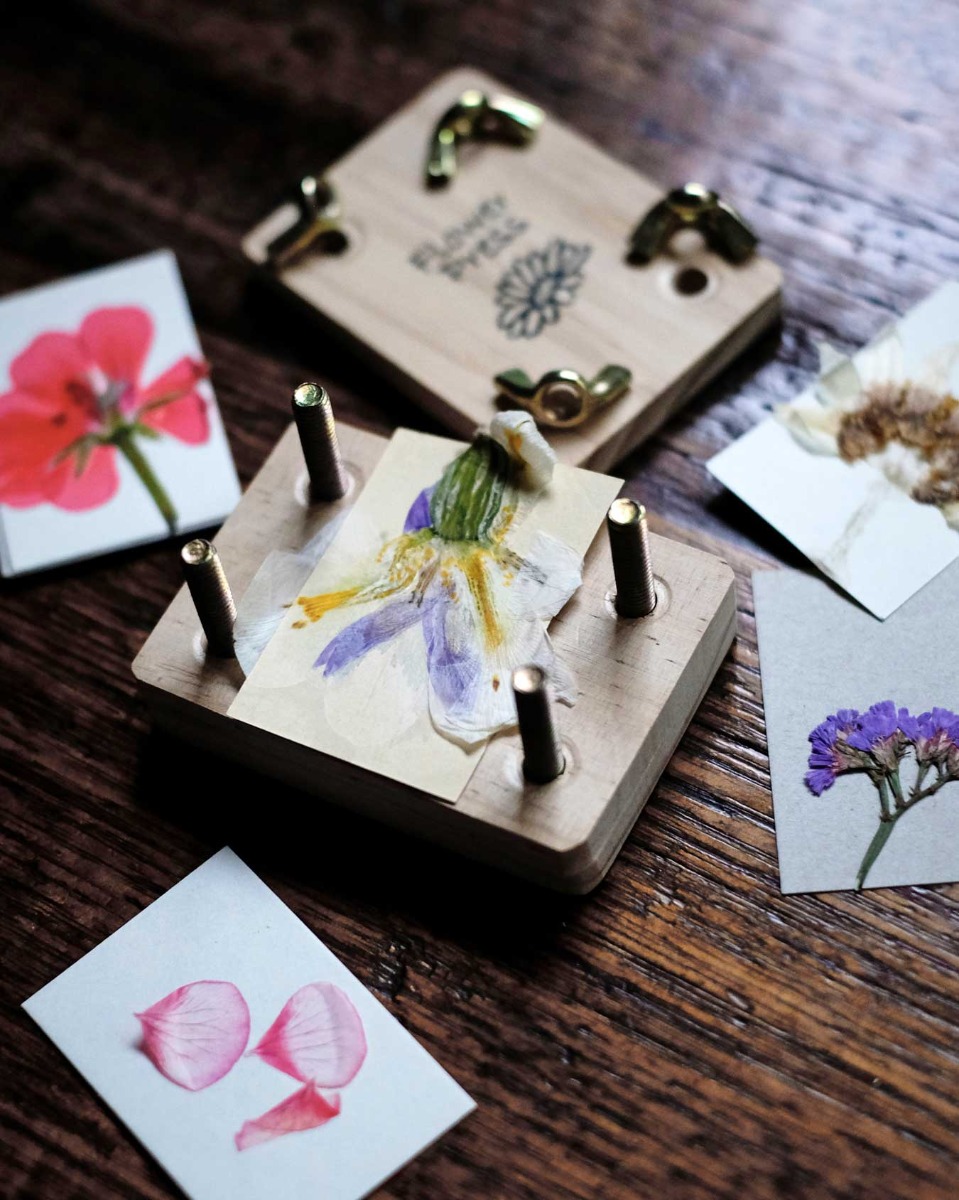 My (florist) wife Basia and six-year-old daughter Hannah are also the sources of my inspiration and drive. Most recently, under strict COVID19 lockdown rules here in Victoria, we initiated a special Mother's Day project together in the confines of our home during 'lockdown' featuring flowers that Hannah had foraged during our neighbourhood walks. These were subsequently pressed using a flower press and photographed to create unique gift cards. The "challenge" for me is that in itself ... finding the challenge ...
Your work has been recognised in many ways and commissions, recently in Capture Magazine's THE ANNUAL. What have been some of the most personally rewarding or significant moments in your career?
Yes, for the second year in a row I was nominated in the Advertising category in Capture Magazine's THE ANNUAL. This year with a still life image of a YSL lipstick that required 160 focus-stacked shots to create, pushing my macro photography technique and retouching skills to the absolute limit. It was lit by multiple Astera Titan LED tubes.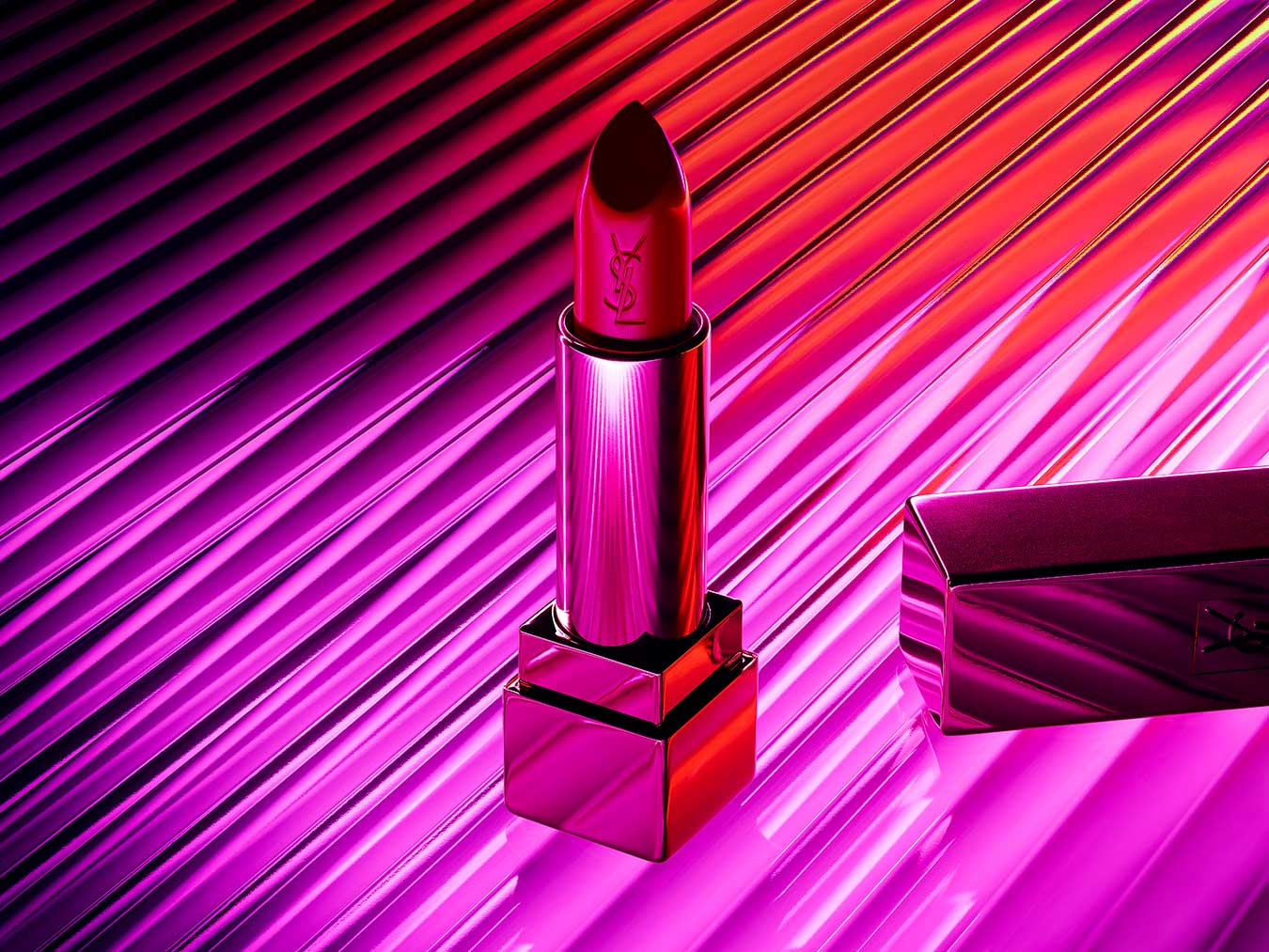 Behind the scenes insight into the final image used as part of 80 Collins launch campaign. By Isamu Sawa.
As far as other commercial work is concerned, I have to say one of the stand out jobs was winning the commission to shoot Holden's then-new VF Commodore launch campaign in 2013. The most extensive shoot I have ever undertaken taking over three months.
I won the job over some of the best automotive photographers in Australia; which I am very proud of. It was sad to hear the demise of the company and subsequent closure earlier this year after shooting for them since 2004. As quoted by the National Marketing Manager of Holden - "your beautiful images will live on as a significant part of Australian history  work we will always be proud of".
It's nice to leave a lasting legacy like that.
One of the more recent and significant moments in my career came in 2015 with my first solo exhibition Without Water. It was a personal project born out of a curiosity to try out the macro photography technique of focus-stacking. I needed something small to photograph and discovered discarded dried flowers in my wife's florist studio, which subsequently became my subject.
With encouragement from a graphic designer and friend Derek Samuel, I launched my first exhibition held in my very own studio/gallery. An unexpected success with vast publicity and sales all across the globe, it began my foray into Fine Art Photography. It's also had a significant and positive impact on my commercial photography career.
Many briefs I receive these days reference my fine art imagery as a base for their creative advertising campaigns ... happy days!