Introducing the Canon EOS 6D Mark II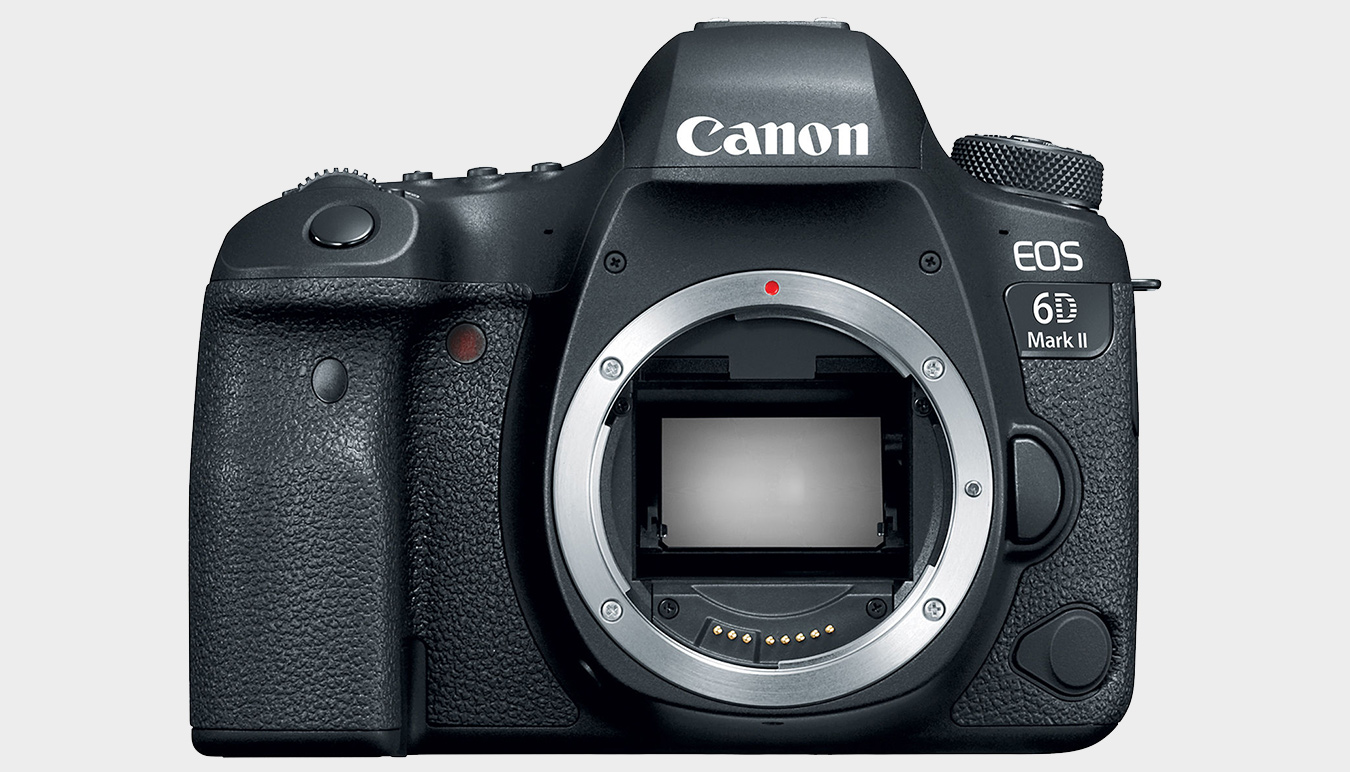 Explore a new angle with the latest generation full frame DSLR camera; the EOS 6D Mark II.
Canon today launches the highly anticipated EOS 6D Mark II, the camera for adventure photographers seeking the highest quality, full frame images to bring their story to life. A compact and lightweight DSLR camera, whether you are embarking on weekend adventures or the trip of a lifetime, whatever the lighting situation, it is the perfect camera to take with you to ensure all your images stand out.

EOS 6D Mark II – key benefits
26.2 megapixel full frame CMOS provides incredible low-light performance
45 point all cross-type AF system allows for precise tracking
Vari-angle LCD screen with Touch AF helps you reach tricky angles and find new perspectives
Bluetooth® and Wi-Fi offer a constant connection with your smartphone to browse and download photos or even shoot remotely via the Canon Camera Connect app

Incredible low-light performance
Capture and create images with incredible low-light detail thanks to the newly developed 26.2 megapixel full frame CMOS sensor. The high dynamic range ensures detail is maintained from highlights to shadows allowing users to push their boundaries when shooting in difficult light conditions. The improved ISO 40,000, allows flexibility so photographers can shoot with the confidence that details will be retained even in the darkest nights. Combined with the latest DIGIC 7 processor EOS 6D Mark II's technology creates high quality files straight from the camera.

Full Frame from a new angle
EOS 6D Mark II is the first full frame DSLR to ever feature a vari-angle LCD screen with Touch AF, so whether you're shooting a starry night or the Northern Lights, you can find new angles and shoot astro with ease. The vari-angle LCD touch-screen allows photographers to switch focus at the tap of the screen and reach tricky angles when shooting unusual perspectives or in a crowd.

Focus on what matters
With EOS 6D Mark II photographers can command greater control over their creative vision thanks to the 45 point all cross-type AF system, which can be customised and allows more precise tracking. Alongside DIGIC 7's image processing advancements, EOS 6D Mark II can predict the movement of a subject across the frame and respond rapidly. When combined with the 6.5 fps continuous shooting, EOS 6D Mark II opens a whole new range of possibilities. EOS 6D Mark II's new AF system retains the ability to accurately lock onto subjects even in the lowest lighting, perfect for portraits in diminishing ambient lights.

Stay connected with Bluetooth and Wi-Fi
For a constant connection, Bluetooth and Wi-Fi let you browse and download photos and even shoot remotely via your smart phone so you can get in the frame.

The Canon EOS 6D Mark II is now available from SUNSTUDIOS.
Interested in finding out more? Get in touch with our Sales team for more information.
SYDNEY
sales@sunstudiosaustralia.com
02 9641 5544
MELBOURNE
melbourne@sunstudiosaustralia.com
03 8695 9700
*Lens hire subject to product availability. 
*Hire limited to one day only.

Image © Mark Goodwin