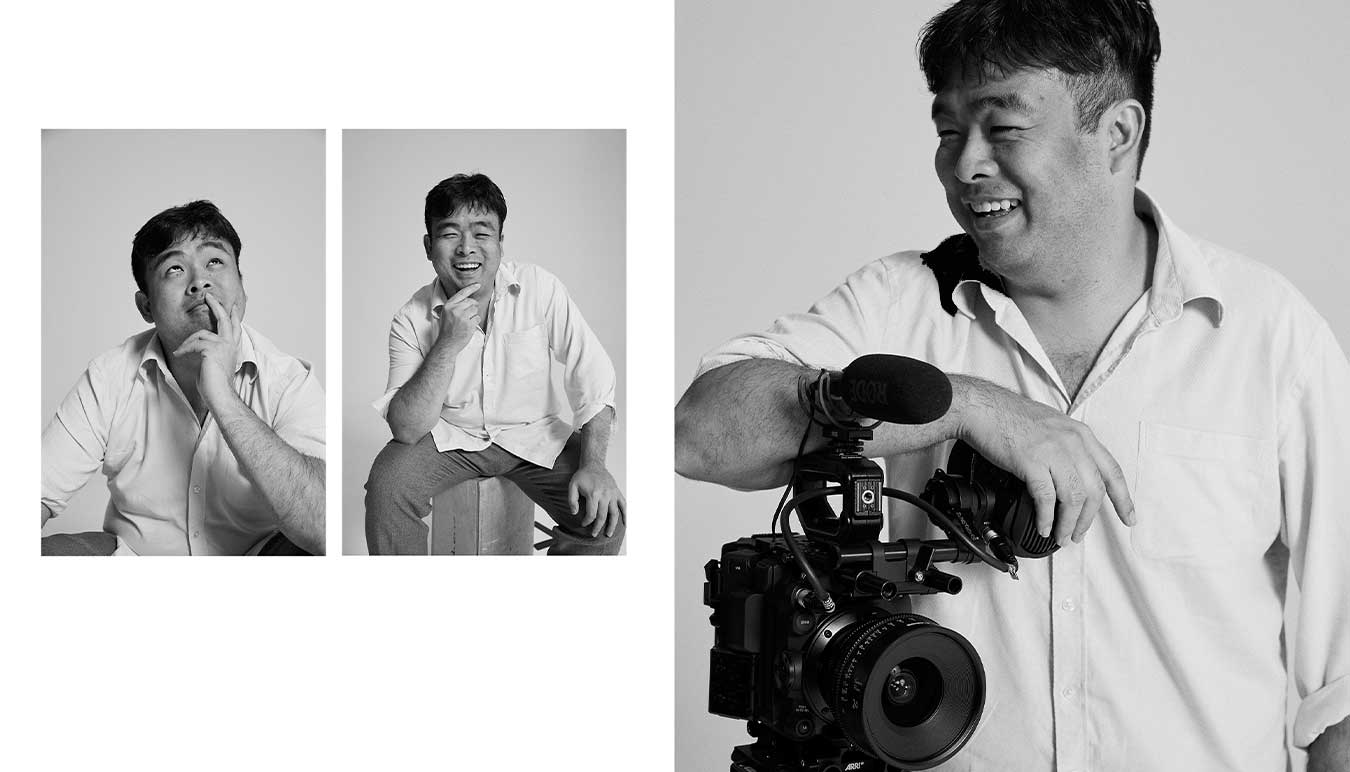 As a director, writer, cinematographer and educator, David Tran brings a huge range of expertise to SUNSTUDIOS Sydney hire. He spoke to Sunroom about how his background inspires his creative projects and the critical role confidence plays in all levels of production, from rental houses and assistants to film directors.  
Are you any relative of David Tran of Sriracha Hot Sauce fame?
*laughs* 
He will always be one step ahead of me on Google. Props to you Dave!
Regardless you share some things in common beyond your name, including a refugee background. How has your family history informed your creative life?
Earlier this year one of my best friends, and soon to be brother-in-law, presented our family with a gift. He had scanned the photographs of all these photos that my sister had stolen out of the family house.
Half the photos I had seen, and the other half were incredible surprises and said so much about my family's experience. Photos and images have such a weight – I found myself crying in both memory and delight that someone would do something so thoughtful for us.
Everything about my family's past as refugees and growing up in Australia informs everything I do creatively. I'm always thinking about how to write and shoot with the emotional power that I feel when I think of what we have been through.
When I write, I'm always comparing the strength of a scene or a concept to the worst stories from Vietnam, on the ocean, or in the refugee camp. When I shoot, I'm always comparing the image to the power of those photographs that mean so much to me.
A bit of contrast and smoke in the atmosphere helps a bit too *laughs*.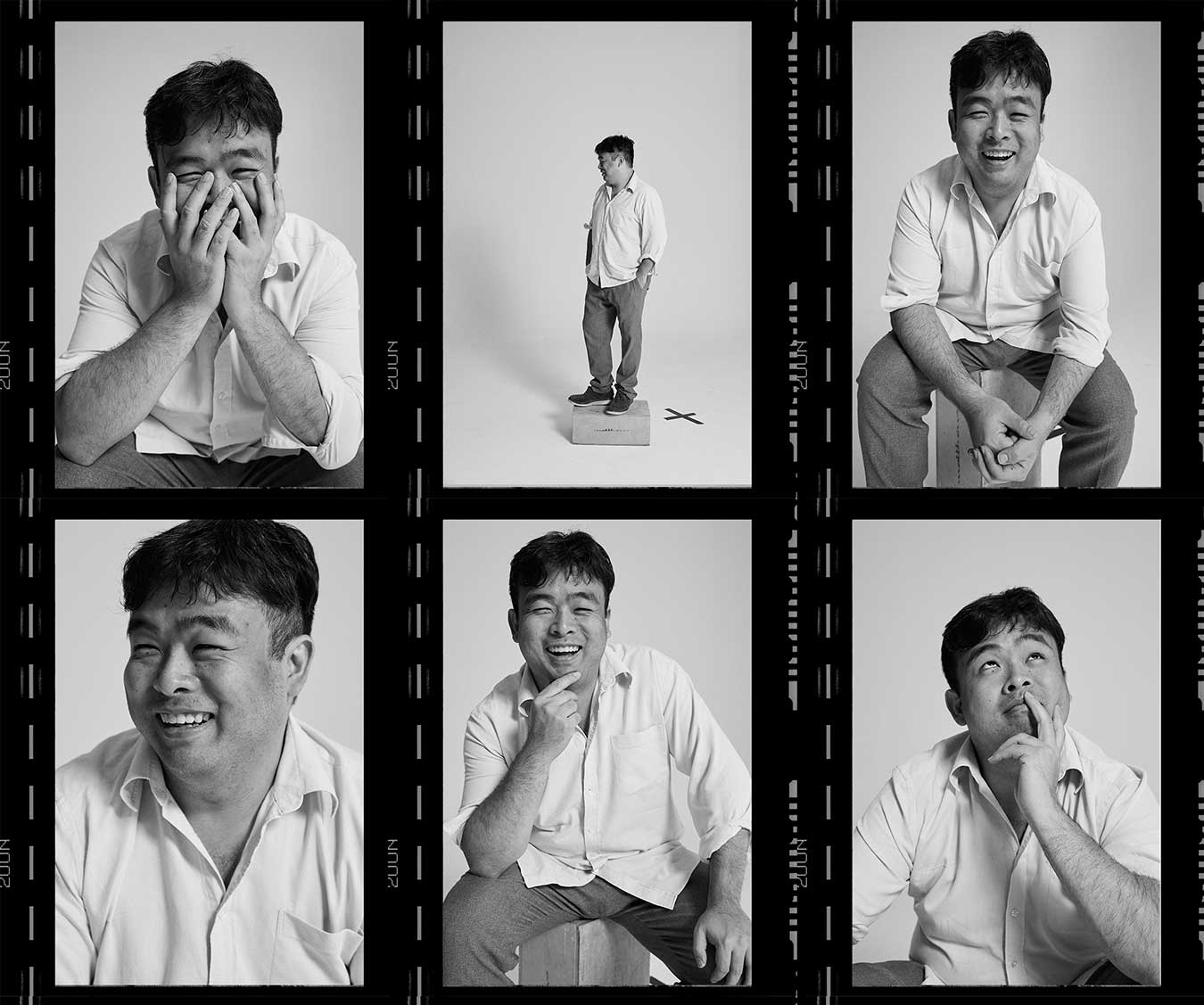 David Tran by Kristina Yenko for SUNSTUDIOS Australia
Your skills extend across writing, directing and cinematography. Did any single interest lead in your career or have they built in an interconnected way?
I started with directing. I distinctly remember watching The West Wing and remembering how the purity of that show had influenced me so much. To the point where at that stage I was actually working in politics.

And then on a day off someone invited me onto set and that was that – I was in love.
I was in my early twenties and still trying to figure everything out. But I knew I wanted to shoot. So I studied photography in Perth alongside the cinematographic art.
Everyone thinks they can direct and everyone thinks they can lead. It takes a lot of grit to make a career out of directing. And it takes a lot of skills to feel comfortable being able to truly collaborate and answer questions from every department on a film.
Before long it seemed all my work focused on the image and I strived for more beautiful and more ugly photography and finding out what those adjectives meant to me.
And then I realised a few years later that the meaning behind the beauty could help elevate it. And so I started to write and explore what the conventions out there could teach me about story – I'm very curious that way.
David Tran Showreel from David Tran on Vimeo.
What do you consider to be the highlight of your career so far?
Oh there are so many. This industry, if you are lucky, can offer some amazing experiences.
But if I could pick one it would be visiting the set of Lambs of God.
I walked onto set and for the day I was going to be learning from Don McAlpine, DoP of Moulin Rouge, Breaker Morant, Romeo and Juliet and Predator – one of the greats.
I had heard him speak previously about his most valued trait – the wish to make everyone on set feel at home. I brought it up with him. He laughed. This would be a poetic moment for what would happen next.
I then walked onto the main set, the interior of this marvellous monastery, which would've fooled me if I hadn't just walked onto a massive soundstage. And as the set, the grip departments, and lighting departments and stand by props and costume busily worked away, and as I watched Don show me how he was going to light this scene with one single candle, a figure stood in the corner chatting to some of the camera crew. Then she glanced my way.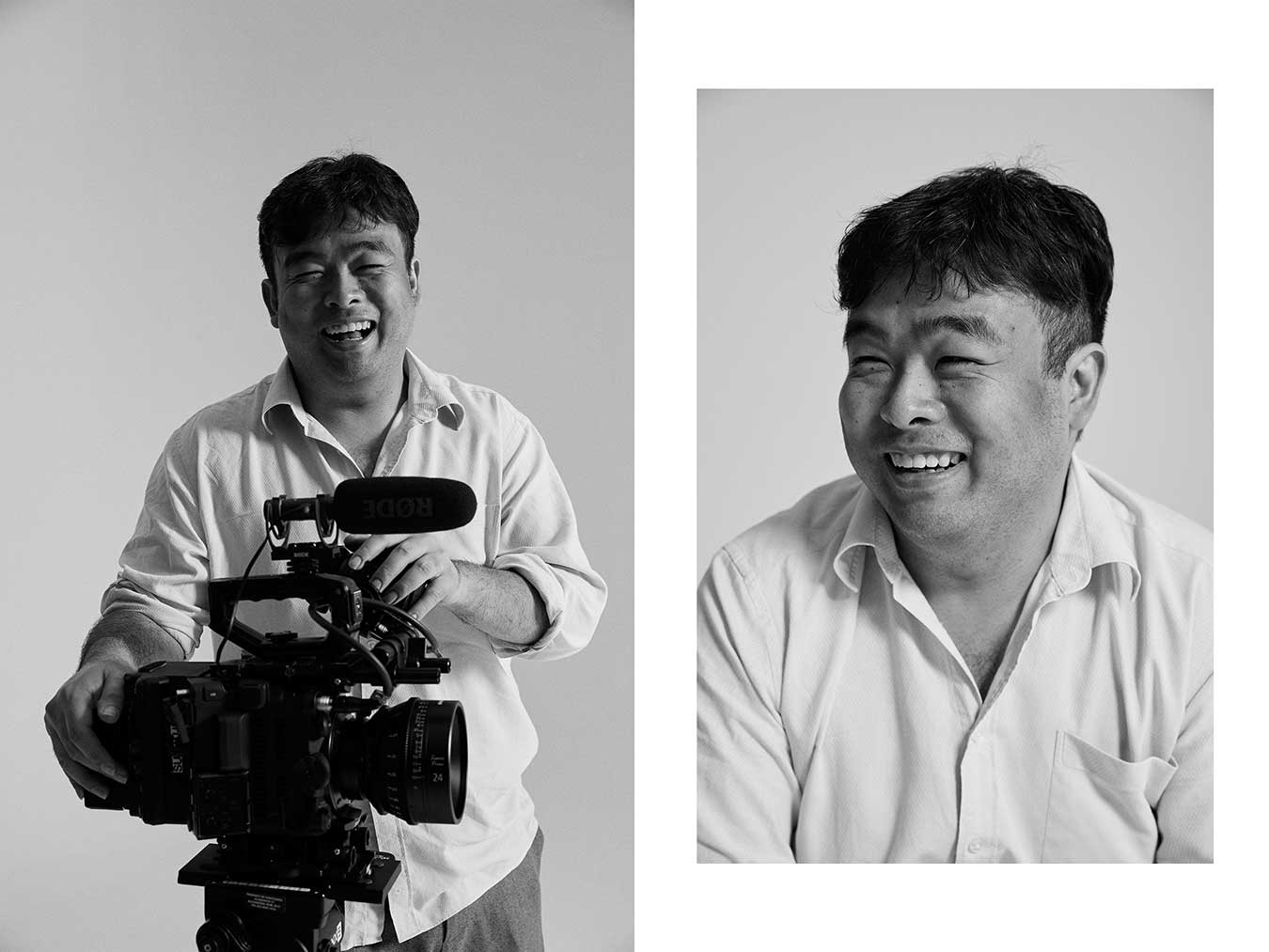 David Tran by Kristina Yenko for SUNSTUDIOS Australia 
It was Ann Dowd of The Handmaid's Tale. Yes – the Emmy Award winning Ann Dowd.
I looked away holding myself to some old wives' tale that you should never look in the eyeline of an actor – I was taking this too seriously; they weren't even shooting.
 

All of a sudden Ann Dowd was in front of me and her stern face from the movies and TV was suddenly the warmest and caring face. She said – "David, you are amongst some of the finest minds and talent in the world. You are so welcome."
Yeah – that's the sort of thing you never forget. And an incredible lesson about a person's ability to make even the smallest person on set feel welcome.
You are also an educator at AFTRS committed to sharing the knowledge you've built. In your experience, what are the key things film makers struggle with and the best ways you've found to help resource them to do their best work?
I think confidence is a huge issue. There is a really large body of work based on performance that is related to the feeling of self-confidence while working. Albert Bandura – he's the Godfather of self-efficacy and worth looking up.
One of my most favourite stories I've heard is from Roger Deakins, a cinematographer's favourite. He talks about being on set and realising that he frequently hides behind a camera viewfinder completely afraid because he has no idea how to light the next shot. It's so comforting to know that even a big cinematographer like that can feel that way.
So much of the filmmaker's experience is about controlling that confidence. Preparation is key whether that is with analysis of story, shots, storyboarding, animatics, workflow, gear or schedule – getting to a point where you are confident, and everyone is confident is the goal.
If you look at it like that it helps so much with being more open, and talking more, and being vulnerable and you can really see the value of people like Ann Dowd who understand empowerment.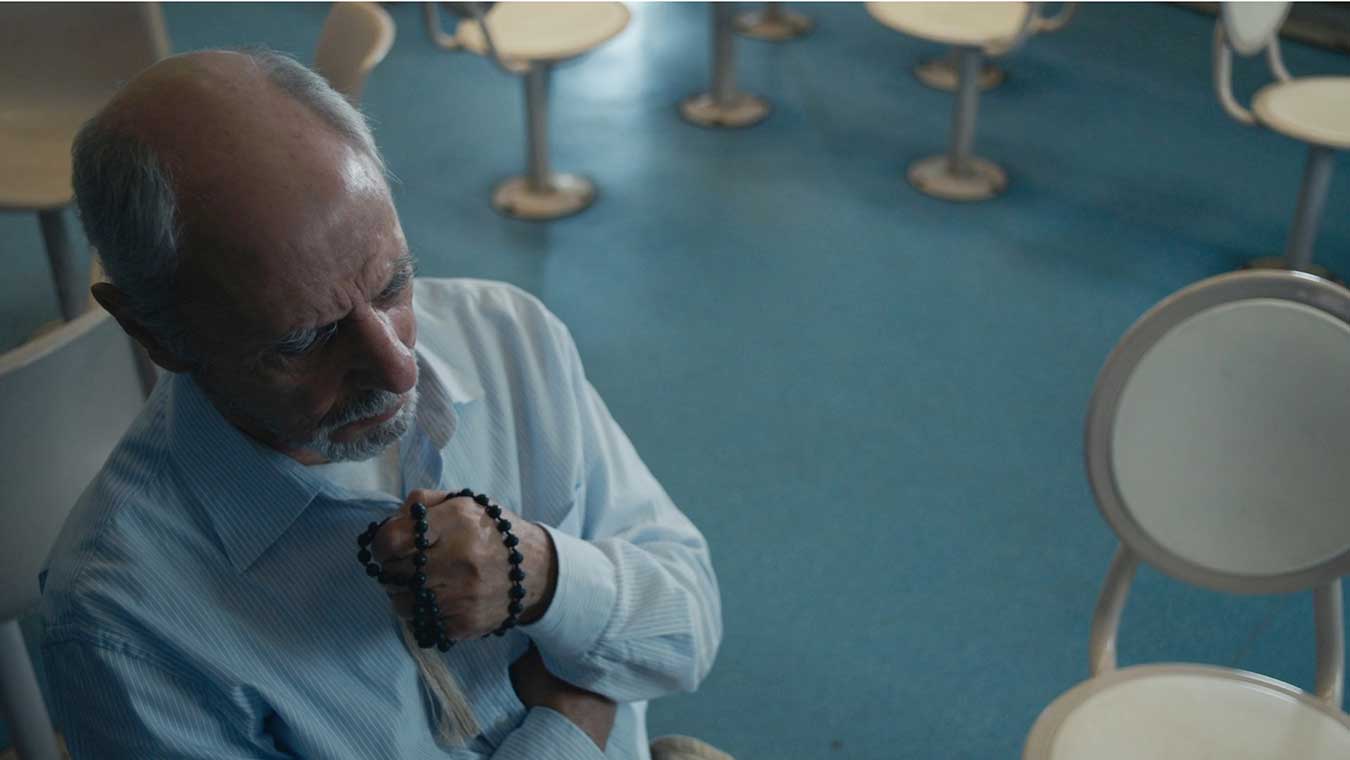 Film still from "Amir": Director/ Producer: Ryan Woods. DoP David Tran 
So you can also see the power a great rental house can give to not only the DoP but also her camera assistants.
There is nothing worse than being on set and the gear not working. Because so many people's confidence rests on what gets captured by that camera. Gear never arrives onto set in a bad state – because assistants know how to gear check.
And a great rental house knows how to help camera assistants and DoPs achieve that preparation work with minimum fuss and a welcoming hand with support.
Confidence is huge with me and it definitely comes from a place of knowing what it's like to not feel confidence and not feeling like you belong. That goes back to the refugee thing too. But if you can give yourself every opportunity to feel good about your role in what you do – it allows you to bring out the really cool stuff – the creative and inspiring stuff.
What drew you to your role at SUNSTUDIOS Sydney and what are you excited about achieving as part of the equipment hire team?
When we had our first conversations with Zoltan and Nudzjema, they had an incredible vision for the video side of the equipment hire team. SUNSTUDIOS' mission is to help photographers with image making, and moving images is a new realm for many, and has the opportunity to be as fun and exciting as creating still images. It's so exciting to be a part of a team that is actively sharing their expertise with artists in the industry, and to be a part of that and to bring my own contribution to the team as well.
Yet what is even more exciting is the opportunity to talk to photographers and filmmakers about what they really want especially from a video and cinema rental house.
The conversations I've had with directors, cinematographers, and camera assistants about what they love about camera rentals ignites the passion for filmmaking for me.
There's so much to share. But also so much more to learn. Being open to sharing and developing films with some of Australia's finest talent – I've only just started but I feel we are going to achieve some really great things with the team vision, and with our partners and clients.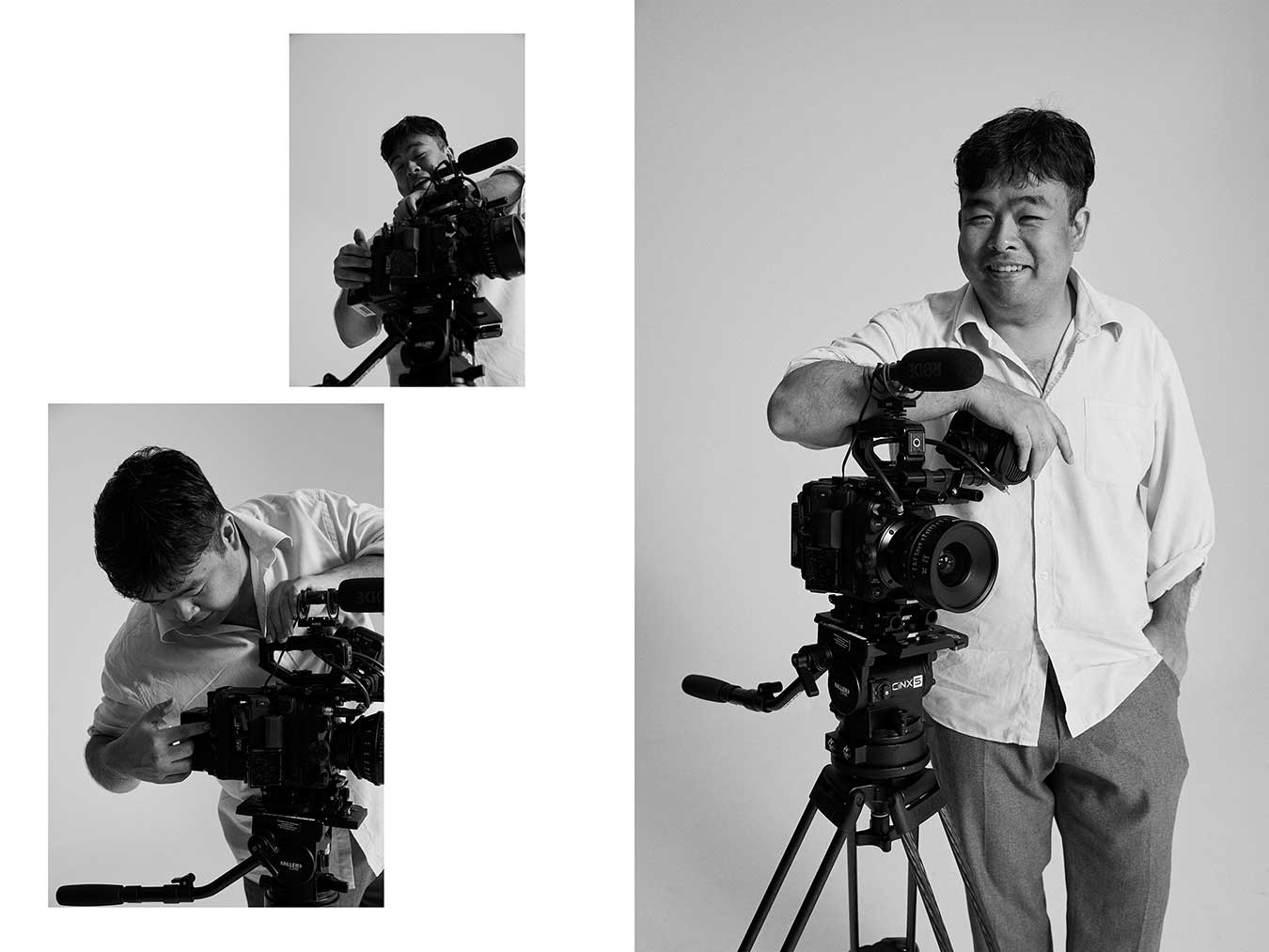 David Tran by Kristina Yenko for SUNSTUDIOS Australia
What are you working on at the moment creatively, or what are your future goals if presently limited by the pandemic?
I'm really exploring my family roots and working out how to bring my own take on that to the screen. To that end I'm directing and co-writing a film about just that. One of the worst fears a refugee has is to hear someone say to them "You broke my heart." Or "You are so cruel". Because that's how they feel toward the world every day.
So when that conversation happens two things can possibly happen: the relationship changes forever and you move on, or you learn to accept and grow and develop a new understanding of the refugee experience as a person living with the residue of PTSD.
Perhaps you realise, you too are a refugee at heart, and a person who is trying to stop running. That's what my film is about. But from the perspective of a child who is running away from "home".
I'm also working on a film about firebugs. It's so funny that so much of my work is about the refugee experience. That film as well is about the act of running – but from bushfires and dealing with grief.
Pretty deep stuff for a pandemic. I think I have to watch an Adam Sandler movie!
Anything else you'd like to add?
Watch Capharnaum. One of the great films. Highly recommended!
---
Contact David through SUNSTUDIOS Sydney hire team: equipment@sunstudiosaustralia.com | P: +61 2 9641 5533
Check out his animation work:  https://www.moonstein.com.au/ 
Follow on Instagram: @davidminhdat
Portraits of David by Kristina Yenko